Jumbo is a big supermarket chain in the Netherlands, and is one of my favorite to search for keto products.
Jumbo is convenient and it has a great quality, compared to other chains.

Discover also the best keto products at Albert Heijn and at AH To-Go.
If you are in Amsterdam and you want to eat keto and low-carb, I have a guide that you'll love.
If you are interested in a more general list of groceries, read my grocery list for the keto diet.
Let's dive in and talk about the keto-friendly products in Jumbo.
Vegetables
As in every supermarket, you will find in Jumbo all the veggies you need. Don't forget to try broccoli rice and the snoepgroenten.
In Jumbo, I often find already cut veggies, useful when I have to make some recipes, like these pumpkin slices.
Read also: Smart Veggies in the Netherlands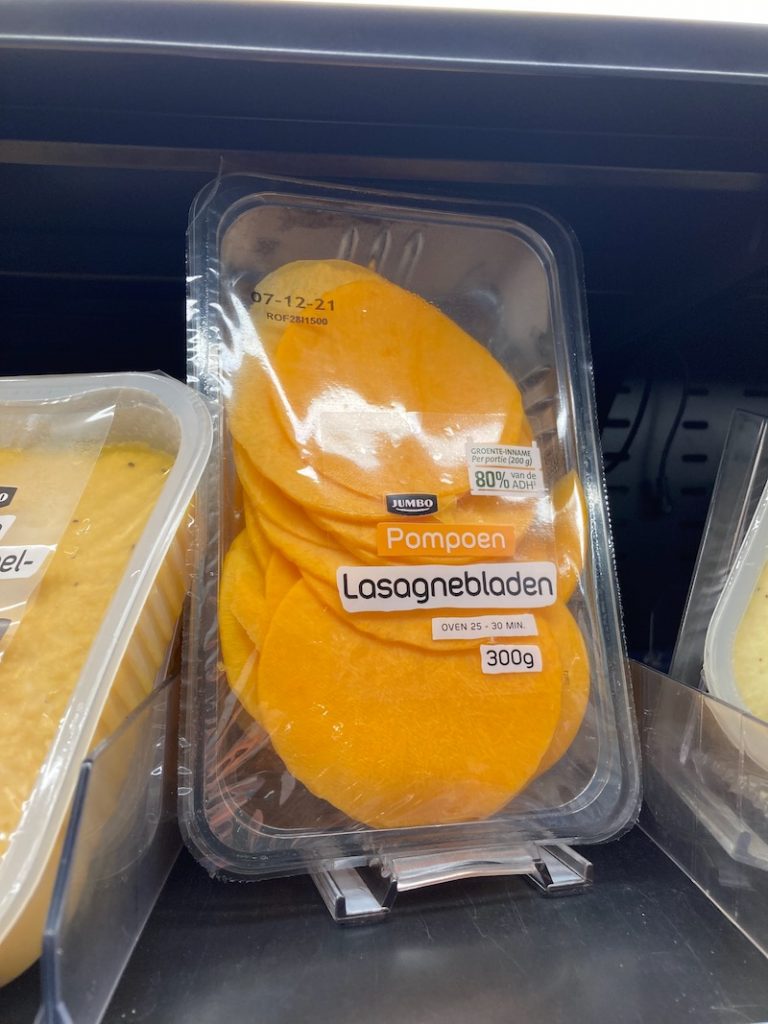 Many salads are ready to eat. Be careful to not buy the one with pasta or potatoes. They are very handy when you are at the office and you want a decent lunch, including some salad.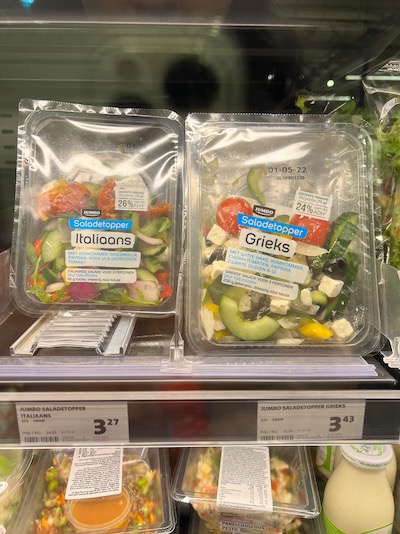 Fish, meat, eggs
Usually, I like more the quality of Jumbo regarding meat and fish. I love that Jumbo often has options such as pulled pork and ready to eat roasted chicken. I can't find these handy options at AH, for example.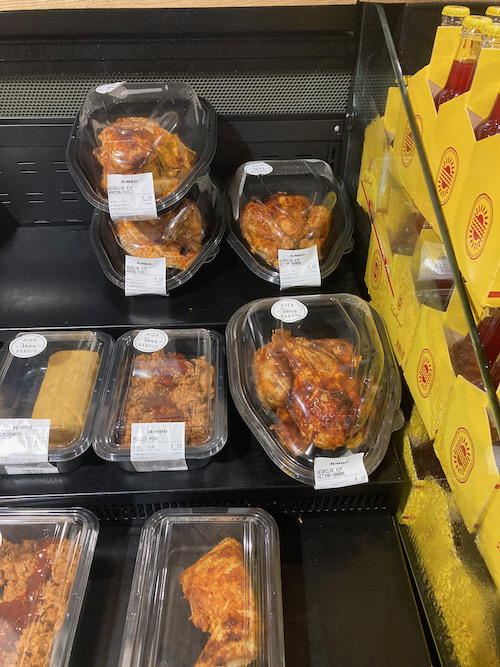 They also sell frozen sea fruits that you can mix yourself in a convenient basket. And also caviar (the imitation one).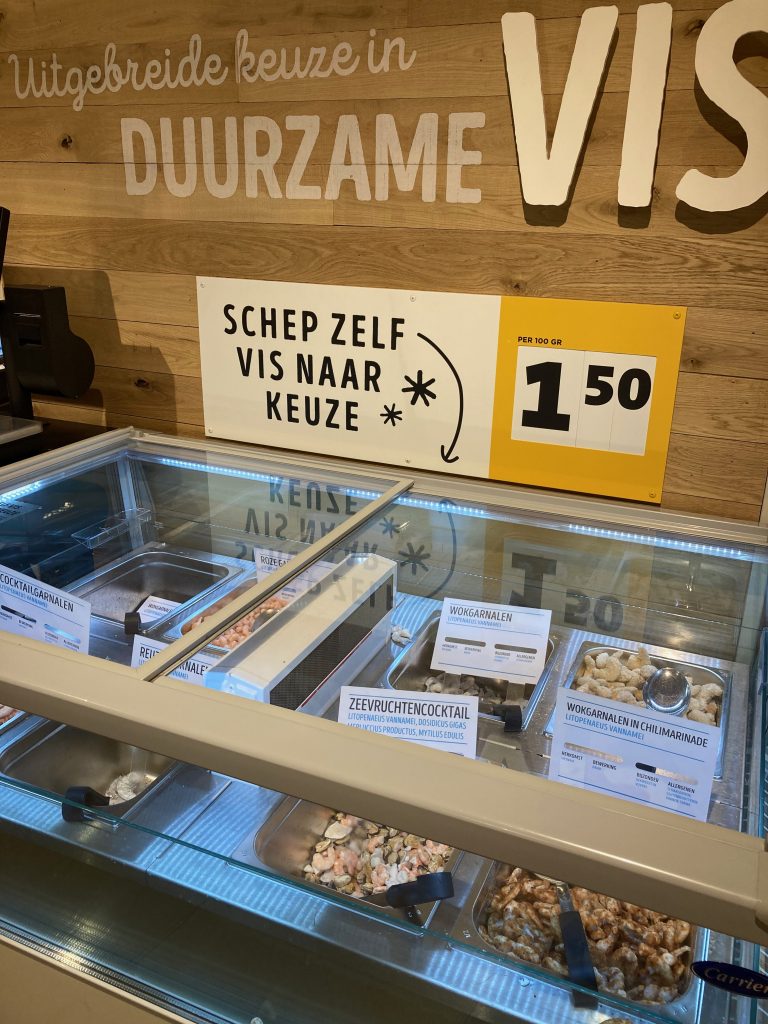 In many Jumbo, they have also the grillworst, available natural, with cheese and with chicken.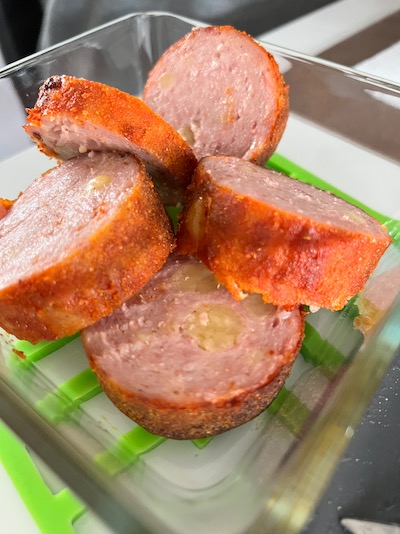 I love this salmon pathé from John West, available also in tuna flavor.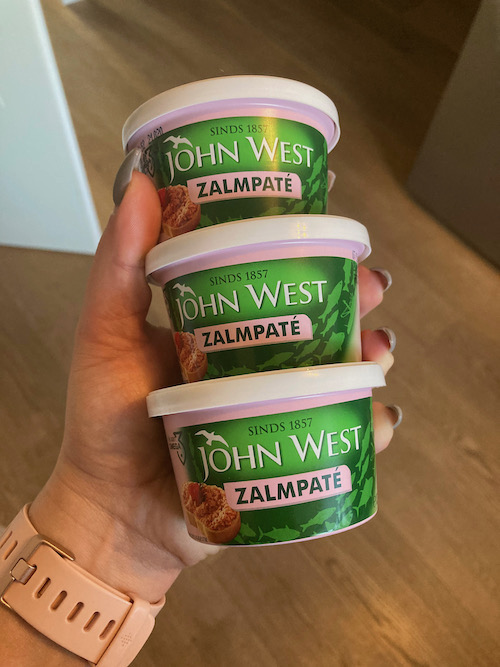 Cheese and dairy products
Read in this separate post my favorite cheese for the keto diet. You'll love the cheese pops, perfect for a movie night or to pack in a bag.

Some of my favorite options:
Grana Padano
Gouda
Brie
Taleggio
Goat cheese balls
Port salut
Cheese pesto sauce
Halloumi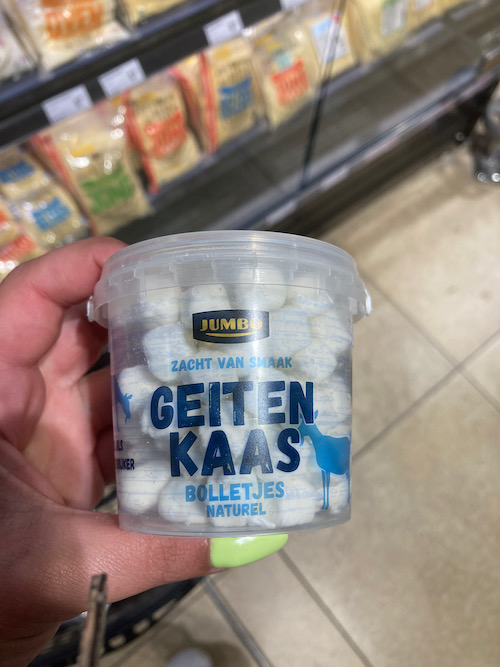 Low-carbs milk
Choose the Almond milk with the best values: you can find easily a 0 carbs milk from brands like Jumbo and ALPRO.
The Coconut milk is also a low-carb milk. I buy the one from Fairtrade Original.
The best Soya milk is from Jumbo, with its 0,9 net carb and 1,8 grams of fat.
Read also how to use the milk to enjoy better the coffee while on keto.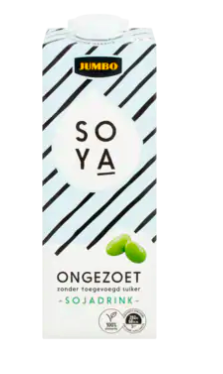 Butter and oils
Let's talk about fats. They have all the kind of oils. I recommend extra virgin olive oil because is one of the healthiest.
Fruits
They always have berries. Don't forget the best fruit for a ketogenic diet, the avocado. And olives, that are full of healthy fats.
Nuts, nut-butter and Seeds
Huge selection of nuts, that you'll find in bags and in plastic boxes. They are perfect as snacks on the go.

From the Jumbo brand, I like the 100% peanuts. Check always the labels and make sure the butter is 100% nuts.
Lot of choices regarding the seeds.
Read the best nuts for keto diet. Jumbo, helaas, doesn't sell pili nuts.
Chocolate
In Jumbo, you will find for sure Dark chocolate (minimum 85%). The 2 best brands are Handsoff and Lindt.
I buy also the powder chocolate, handy to do some dessert, such as the homemade keto pralines.
Tapas
In my opinion, Jumbo has the best tapas. Jumbo has more choice.
For example, we can find deviled eggs, goat cheese wrapped in ham and much much more.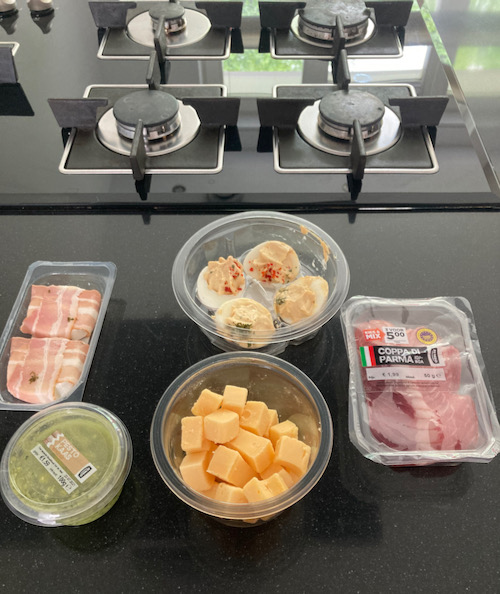 Sauces and spreads
In Jumbo you will find some low-carb mayo. The best, in my opinion, is the one from the belgian brand Jean Baton, that counts 0,3 gr of carbs and 82 gr of fats for 100 grams. And the taste is really amazing!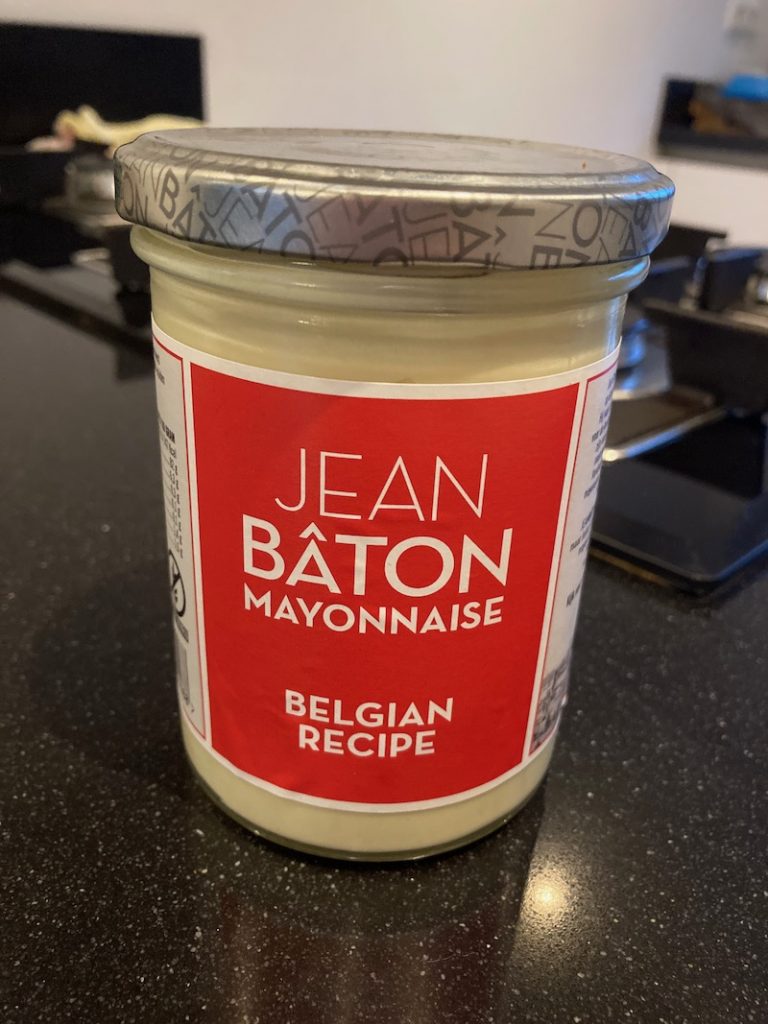 Beverages
From the brand Jumbo you'll find incredible 0 carbs beverages. Beware, some of them are in special edition, so they can be out of the market.
Cola Zero sugar Coconut
Cola Zero sugar Cinnamon
Cola Zero sugar Marshmellow
Candy Can beverages
Fresh Lemon drink
Jumbo has good choice also regarding the alcohol.
Read the best wines for the keto diet.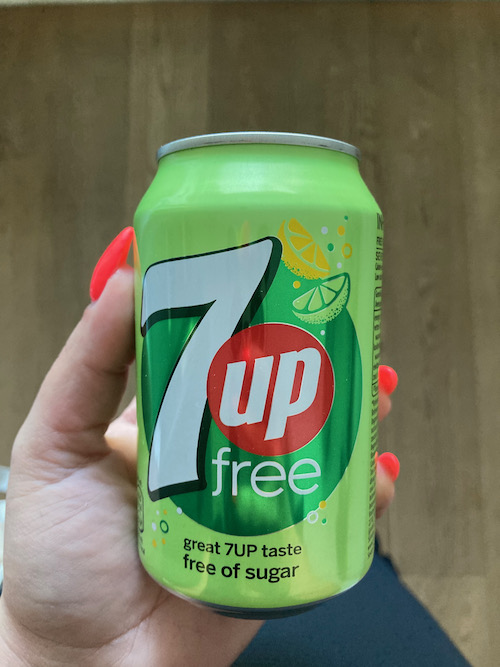 In Jumbo you will find also Charlie's Organic, sparkling water with real pressed fruit.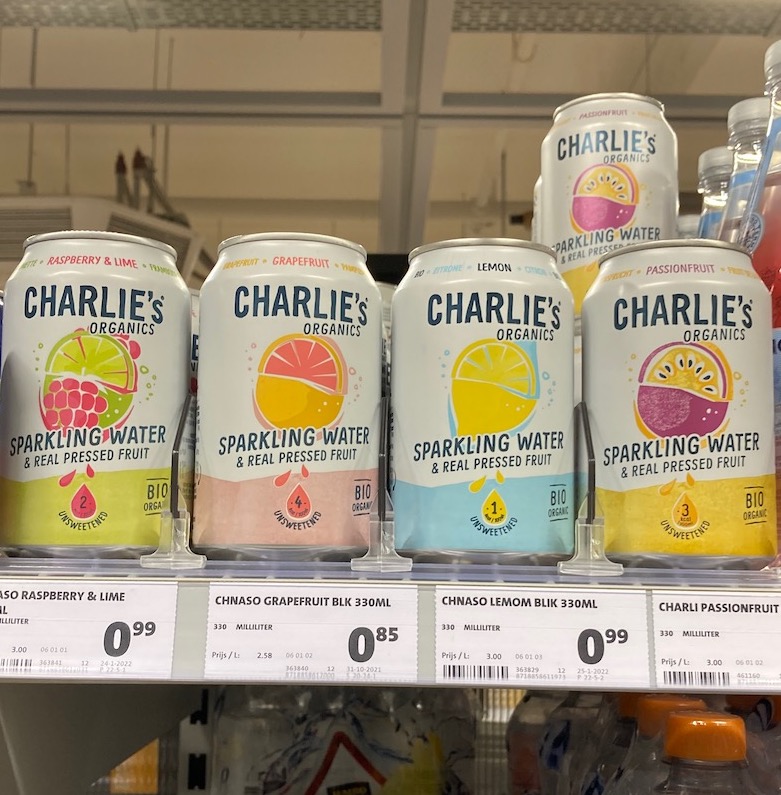 They also sell the Bozu drinks: vodka drinks, 5% Vol in different flavors.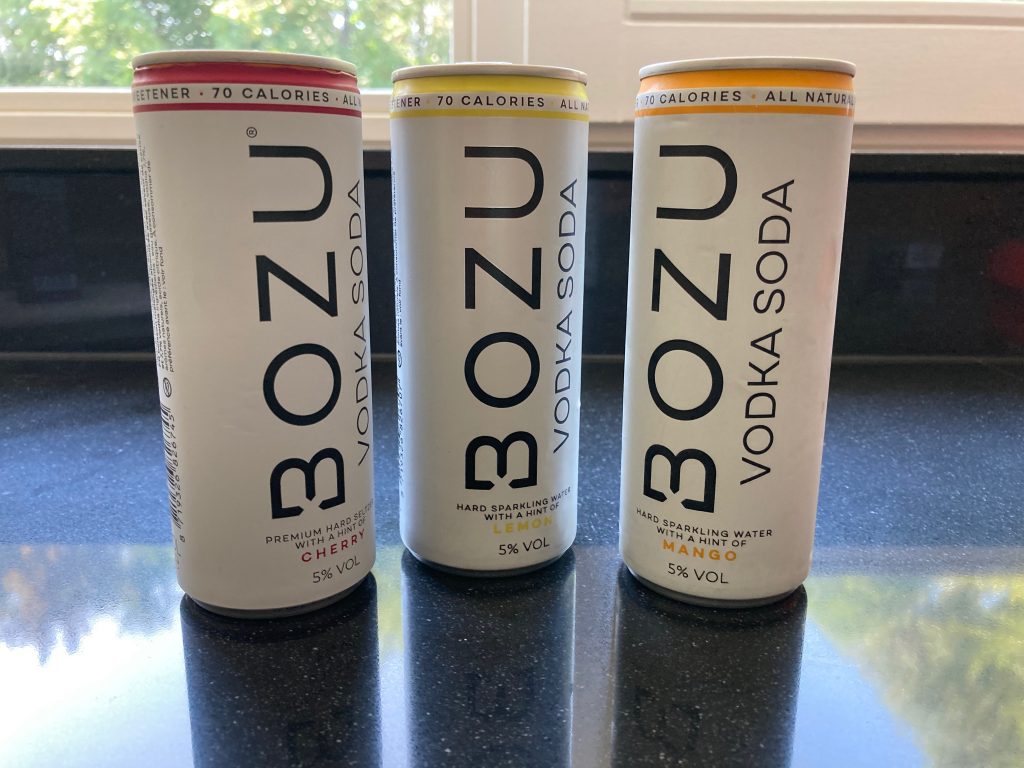 Candies
In Jumbo you'll find 0 sugar candies from the brand Food2smile. They are low-carb candies. Notice they contain Maltitol, so they can endanger your state of ketosis.
Low-carb bread
In Jumbo you can find the Tasty Basic bread lijnzaad, that has 7,5 carbs for 100 gr. That makes less than 4 net carbs for slice.
If you follow low-carb try the almond version! It's very tasty (15 carbs/100 gr).
The ingredients here are not all keto-friendly, but for the amount of carbs I close an eye.
Read more about low-carb and keto bread in Holland.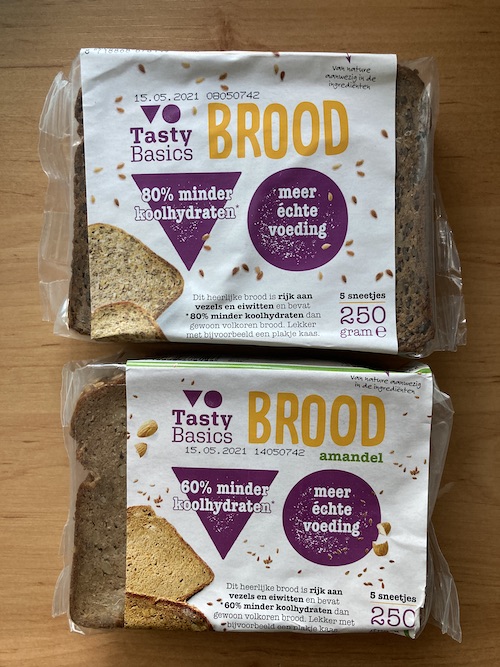 Keto crackers
The only crackers I am buying now are the Zaden Pitten from RAW. They are seeds crackers, totally keto legit, meaning they contain only keto-friendly products (no flours). They contain only seeds and spices.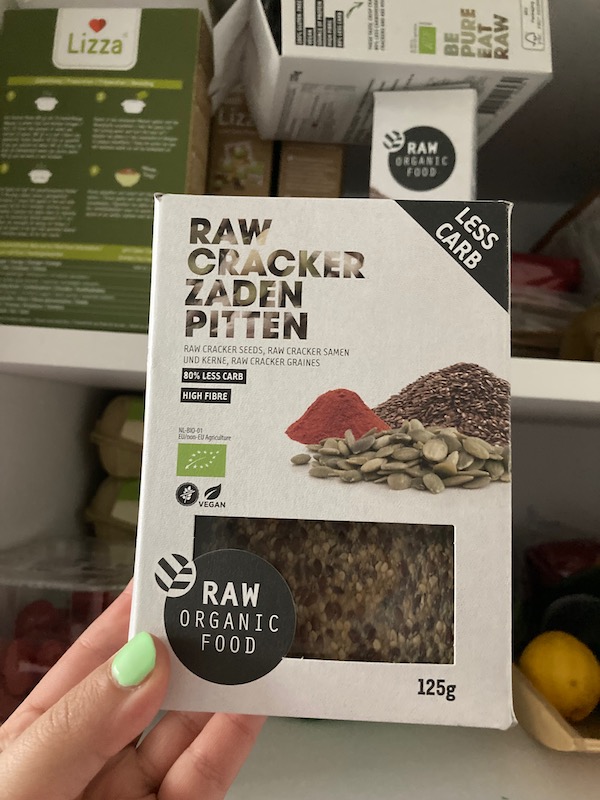 The brand RAW has other types of crackers but they contain more carboidrates. For reference, I will post the pics here below.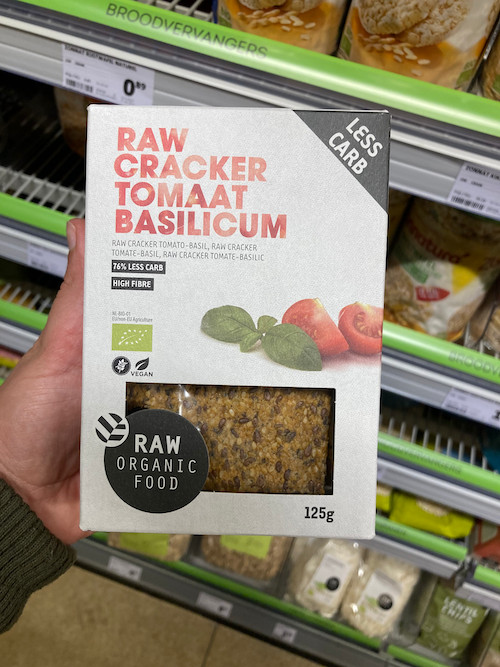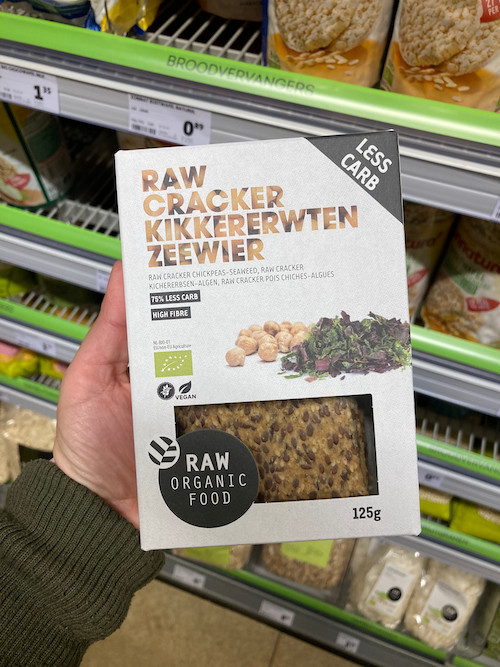 For some time, I also bought the Pumpkin seeds crackers from Tasty Basic, but they contain a little bit of flour. They are very low-carb tho. For reference, the photos.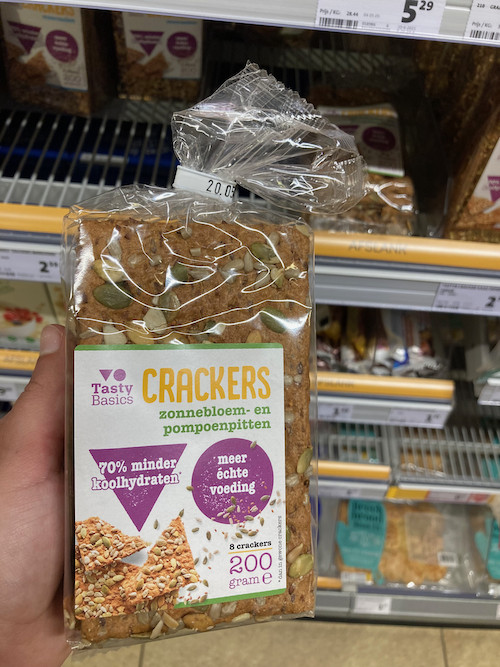 And they do have more tastes: if you are following a low-carb and you don't need ketosis, give them a try.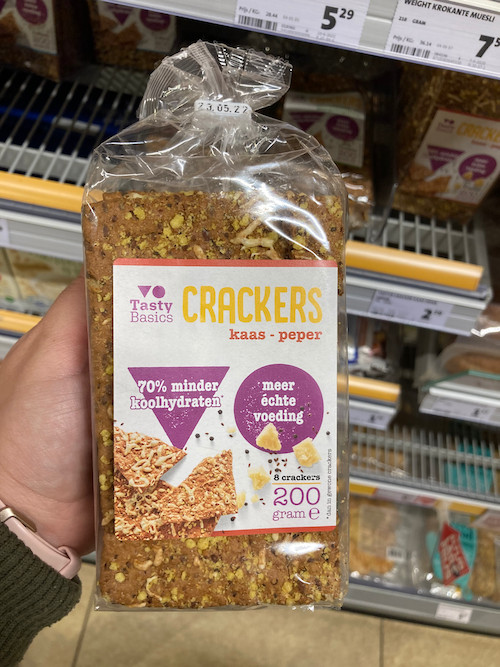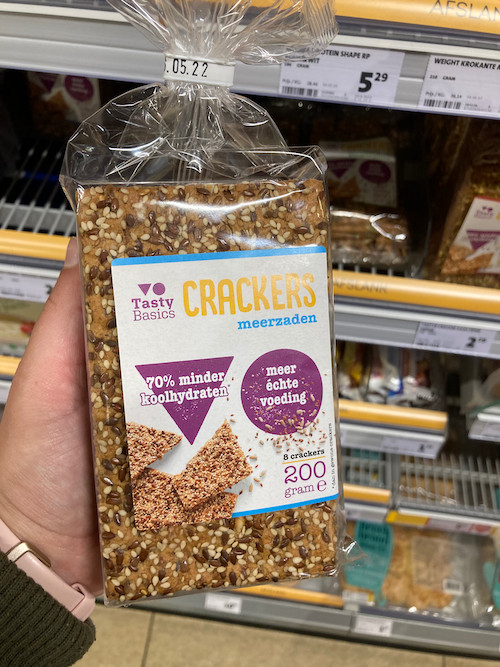 Other products
Pork rinds and nibble bacon( in dutch: Knabbelspek and knabbelbacon)
Almond flour( brands Smaakt and Jumbo)
Baking powder, yeast, aromas
---
This Jumbo keto products list is on continuous evolution as I discover new keto-friendly products. Stay tuned!
Discover my favorite products available in the Netherlands.
Discover also the keto products at Hema, Ikea, Holland and Barrett.
If you like to know more meals no cooking required and ready in 10 minutes or less, check this post.