In this post I will write all the Keto products at Aldi, in the Netherlands. Aldi is a supermarket chain, that is very convenient, and where is possible buy products for less money.
Don't expect fancy keto products or a lot of choice in the quantity of sugar-free products, but some options are very interesting.
If you are curious about the keto products in the other supermarket chains, read also:
Keto at Jumbo
Keto at Lidl
Keto in AH
Keto in AH To Go
My favorite products in the Netherlands
Let's dive in and talk about the keto-friendly products in Aldi.
Low-carb Milks
Aldi sells almond, soya and coconut milk.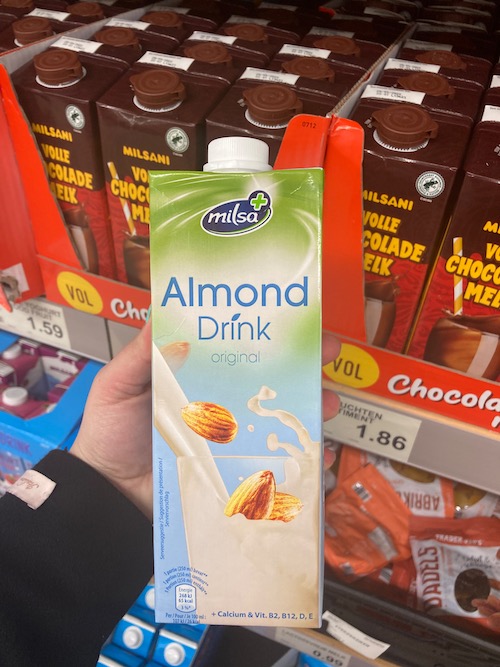 Low-carb Crackers
Low-carb bread in Aldi? Yes! This very nice bread has less than 10 gr of carbohydrates per 100 gr.
It is not a keto legit product if you are on strict keto, because it contains flour.
But the carbs are very low.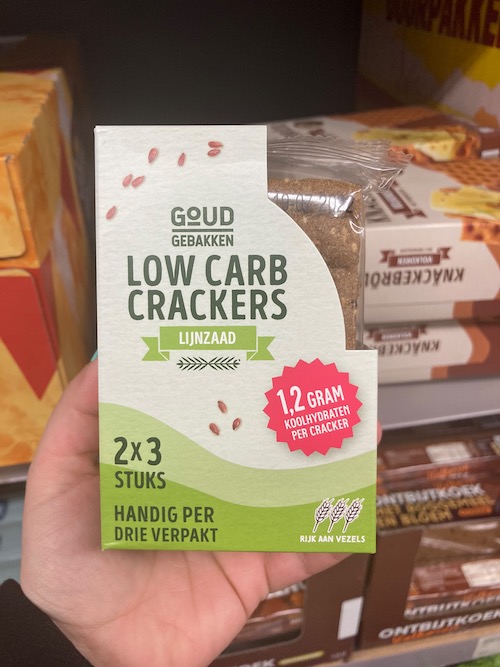 Cream Cheese
I found 2 nice alternative to the Philadelphia. The values of the Philadelphia are 4 gr of carbohydrates and 21,5 gr of fat.
The Natural spread from the brand Valblanc has 2 gr of carbohydrates and 24 gr of fat. It cost little bit more than 1 euro. This is half the price of the Philadelphia!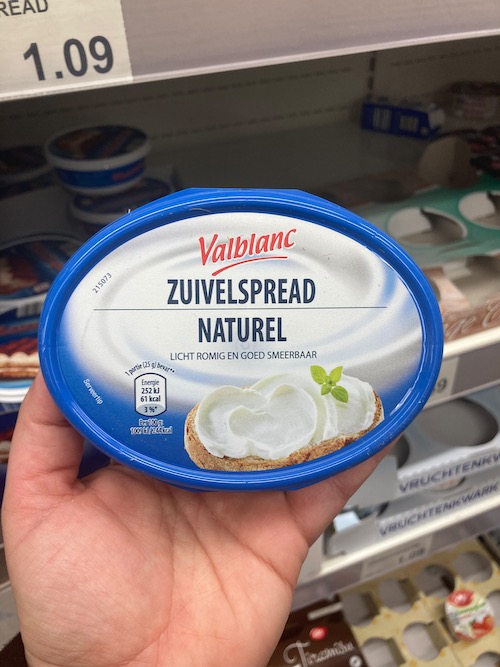 Also from Valblanc, I found this spread, with 3 gr of carbohydrates and 25 gr of fats. And it costs less than 1 euro! So a very convenient price compared to Philadelphia.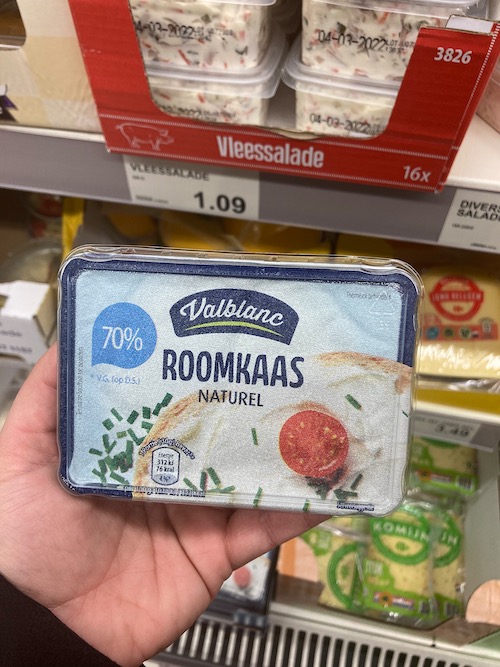 Cheese
What I like more about Aldi is the big pieces of Gouda, that cost about 6 euro!
Also, they have lot of cheese, such as feta,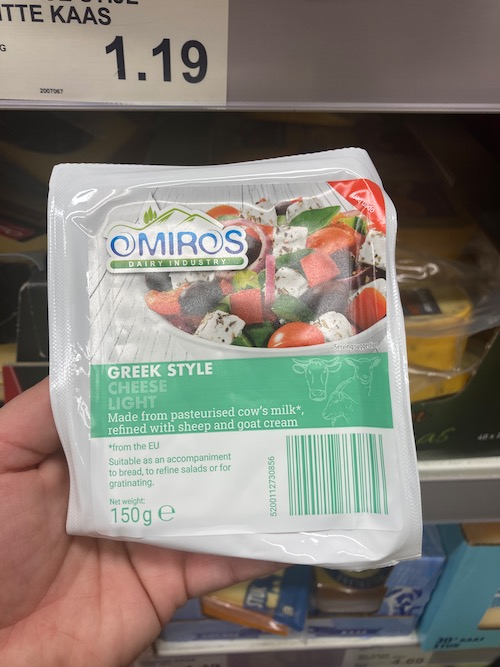 Sugar-free Syrups
I did not expect the sugar-free syrups. In Aldi you can find few brands, also the one from Teisseire, in several flavours.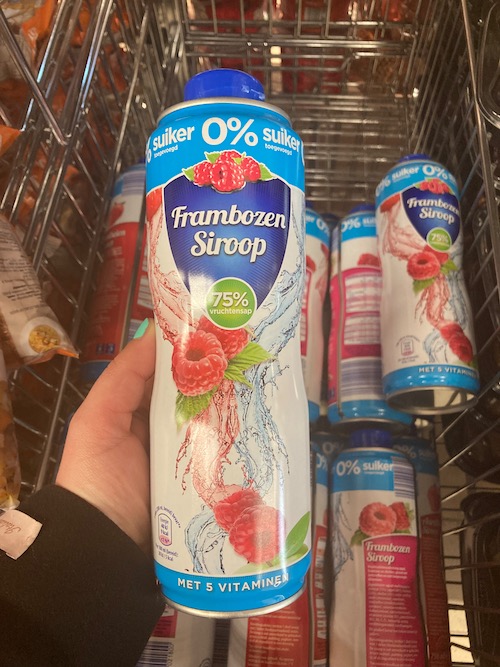 Nuts and nut butters
Aldi is great for cheaps bugs of nuts. You can find also 100% peanut butter.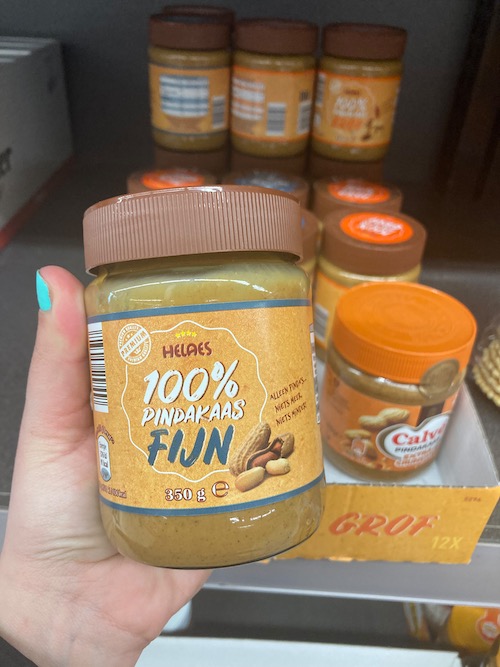 Drinks
I haven't found many sugar-free drinks (besides the Cola copycat). But I found this Seltzer, that can be interesting for few cocktails.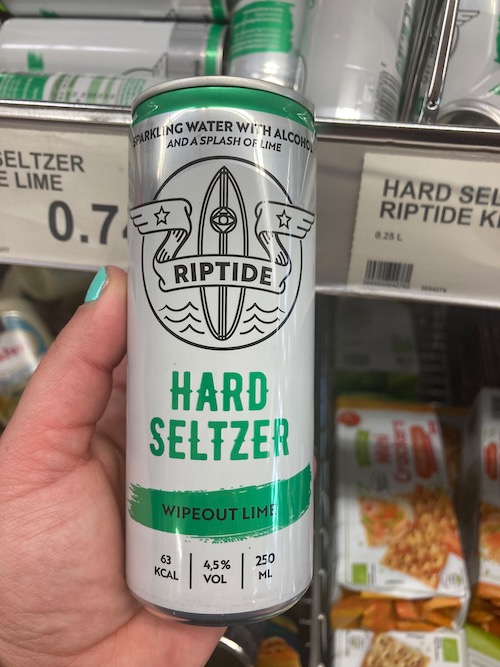 ---
This Aldi keto products list is on continuous evolution as I discover new keto-friendly products. Stay tuned!
Discover my favorite products available in the Netherlands.
Discover also the keto products at Hema, Ikea, Holland and Barrett, Normal.
If you like to know more meals no cooking required and ready in 10 minutes or less, check this post.
Feautured image: Aldi