Navigate to where you want to go:
In this post, I will write all the Keto products at Aldi, in the Netherlands. Aldi is a supermarket chain, that is very convenient, and where is possible to buy products for less money.
Don't expect fancy keto products or a lot of choices in the number of sugar-free products, but some options are very interesting.
If you are curious about the keto products in the other supermarket chains, read also:
Keto at Jumbo
Keto at Lidl
Keto in AH
Keto in AH To Go
My favorite products in the Netherlands
Let's dive in and talk about the keto-friendly products in Aldi.
Low-carb Milks
Aldi sells almond, soya and coconut milk.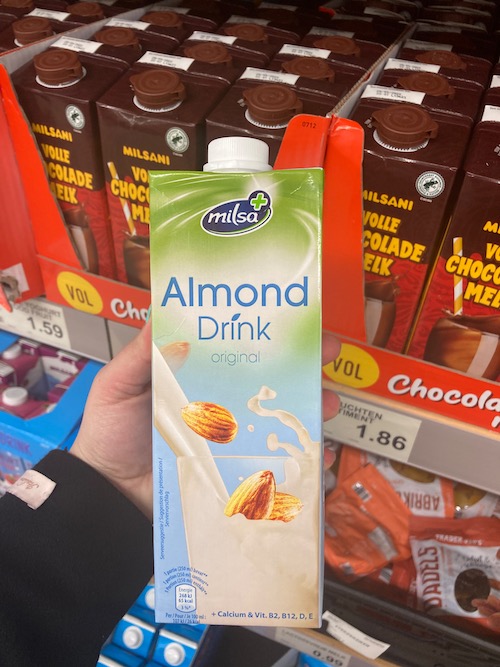 Low-carb Crackers
Low-carb bread in Aldi? Yes! This very nice bread has less than 10 gr of carbohydrates per 100 gr.
It is not a keto legit product if you are on strict keto, because it contains flour.
But the carbs are very low.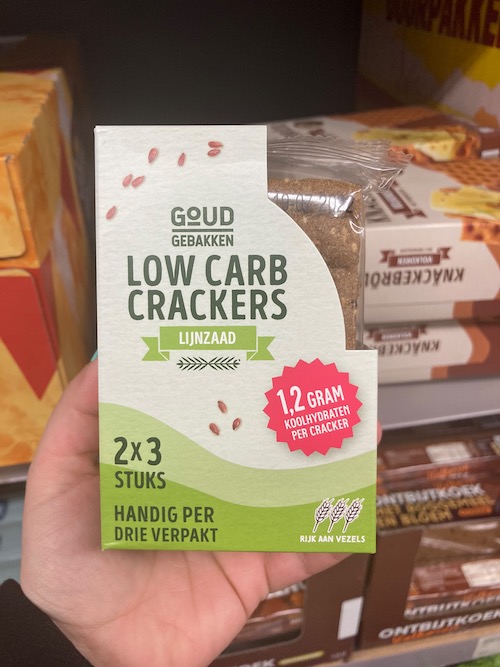 Cream Cheese
I found 2 nice alternatives to Philadelphia. The values of the Philadelphia are 4 gr of carbohydrates and 21,5 gr of fat.
The Natural spread from the brand Valblanc has 2 gr of carbohydrates and 24 gr of fat. It cost a little bit more than 1 euro. This is half the price of the Philadelphia!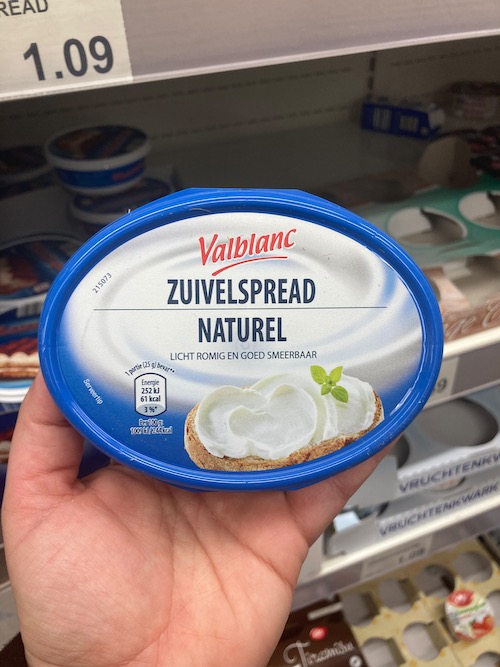 Also from Valblanc, I found this spread, with 3 gr of carbohydrates and 25 gr of fats. And it costs less than 1 euro! So a very convenient price compared to Philadelphia.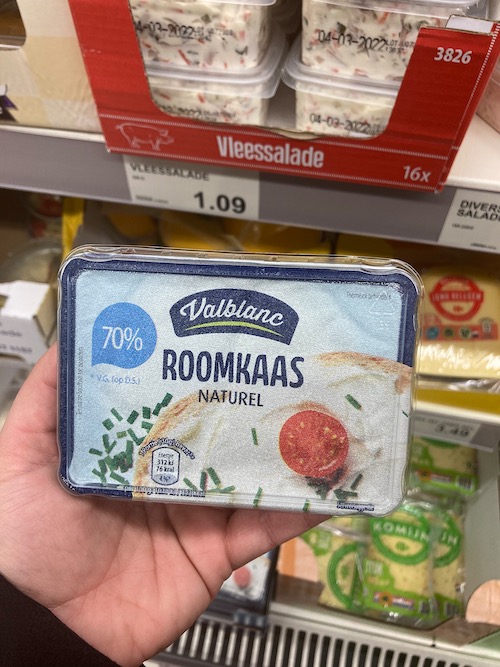 Cheese
What I like more about Aldi is the big pieces of Gouda, that cost about 6 euro!
Also, they have a lot of cheese, such as feta,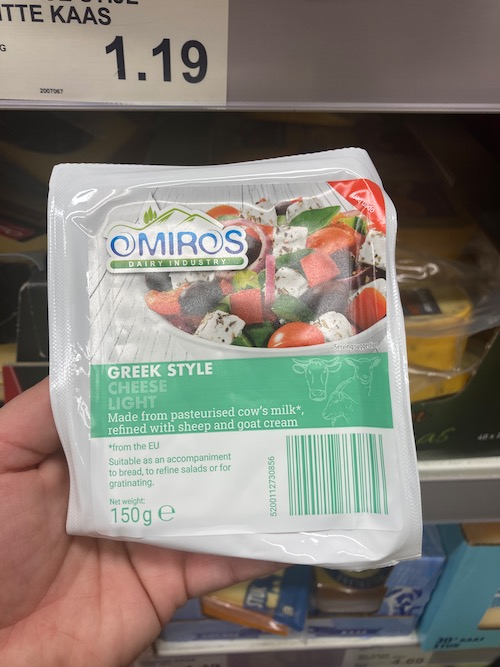 Sugar-free Syrups
I did not expect the sugar-free syrups. In Aldi you can find a few brands, also the one from Teisseire, in several flavors.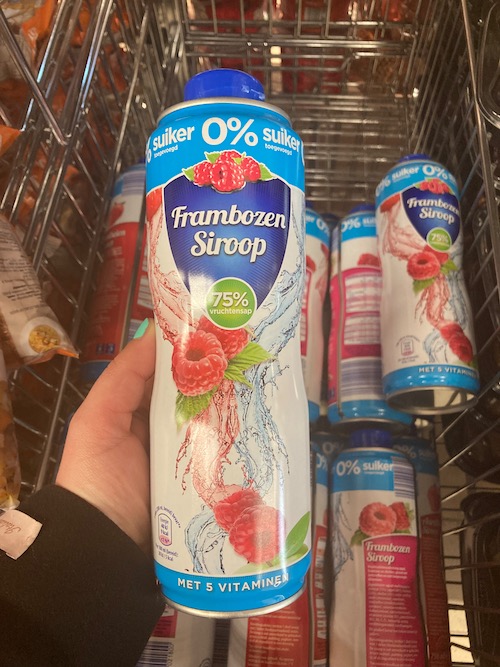 Nuts and nut butters
Aldi is great for cheaps bugs of nuts. You can find also 100% peanut butter.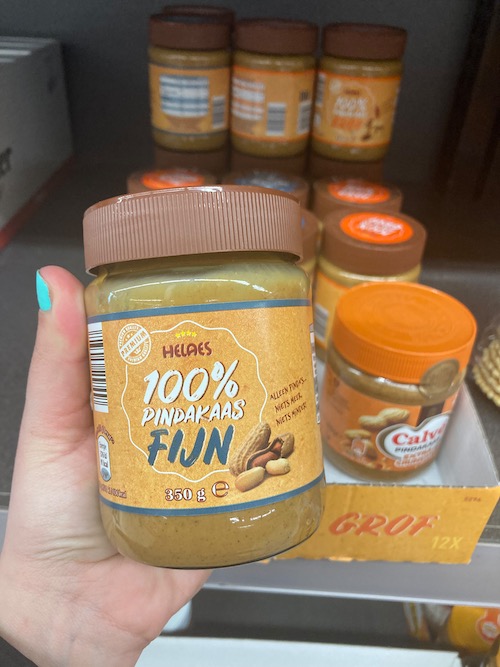 Drinks
I haven't found many sugar-free drinks (besides the Cola copycat). But I found this Seltzer, that can be interesting for few cocktails.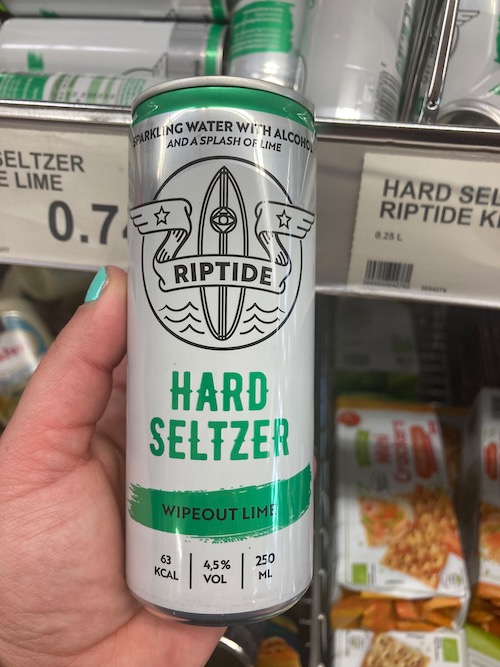 ---
This Aldi keto products list is in continuous evolution as I discover new keto-friendly products. Stay tuned!
Discover my favorite products available in the Netherlands.
Discover also the keto products at Hema, Ikea, Holland and Barrett, Normal.
Feautured image: Aldi
---
---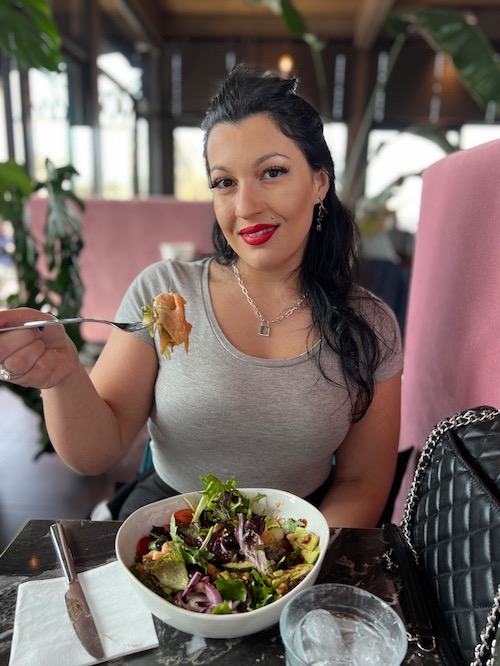 My name is Simona, a keto enthusiast, based in the Netherlands.
I live with my husband, my cat Newton, and a fridge full of cheese.
You find me on Instagram, Pinterest, and sometimes on Facebook.
I also write a lot of keto recipes on my Italian blog keto-with-simona.


Check also:
Keto products review
Discount codes
Keto favorite products
---
---
"This post may contain affiliate links. This means I will get a commission if you purchase through my links, at no extra cost to you. All the opinions are my own. Read the full disclosure here."
---