Navigate to where you want to go:
In the supermarkets in the Netherlands, is possible to find many types of Smart Veggies. I love buying them because they can be used for keto easy and tasty keto recipes. For example, I dig them in my my Keto Fondue.
They are available at the most common supermarket, like Albert Heijn and Jumbo.
Read also:
Cauliflower and broccoli rice
Available in the fridge. The rice is very convenient to prepare keto recipes, like keto sushi.
I love to cook them in the pan, with some butter, and add 2 spoons of cream cheese.
The cauliflower rice is available also frozen, from Bonduelle brand.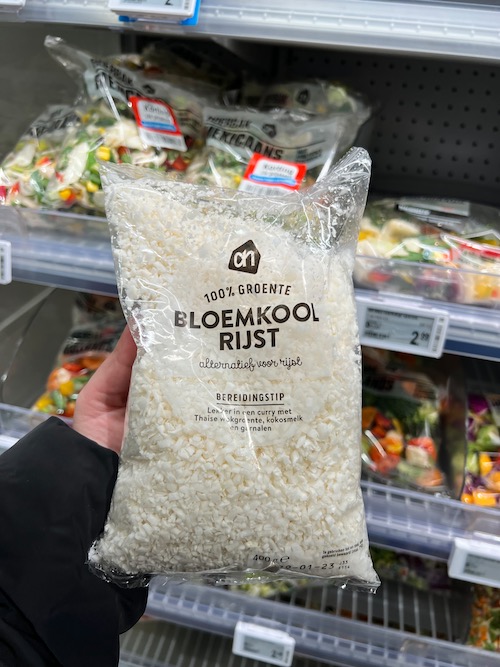 Rutabaga tagliatelle
A healthy alternative to pasta, you can season it as you wish.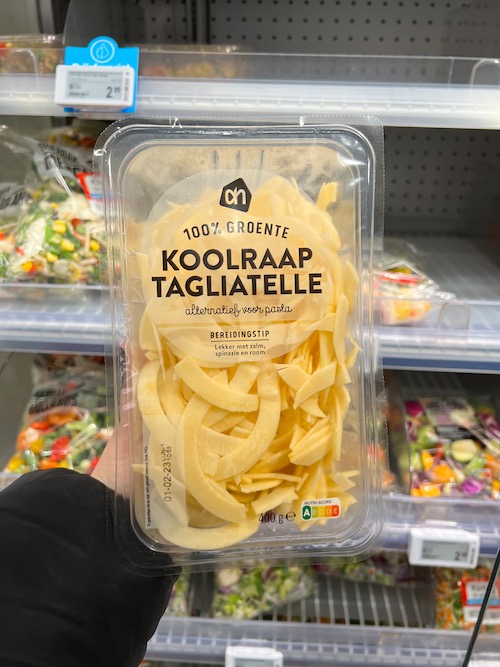 Zucchini noodles
No need to waste time spiralizing your courgette. You can find it ready in the fridge in Alber Heijn.
Season this spaghetti as you want, with tomato sauce for example.
They release a bit of water, so you may want to drain the excess.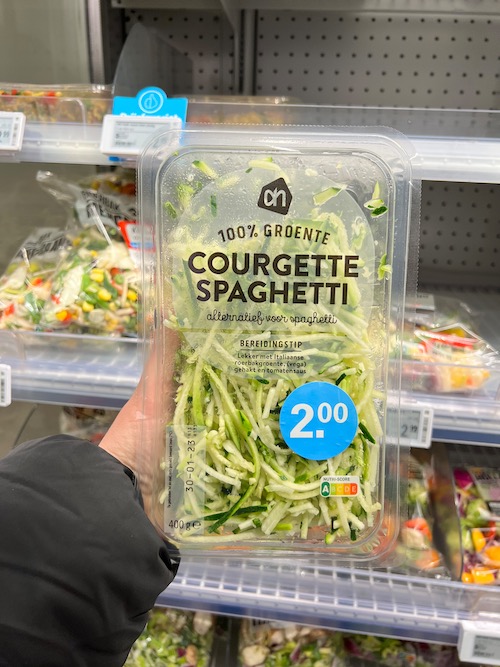 Pumpkin lasagna
Love the pumpkin slices. The best keto way to make a lasagna.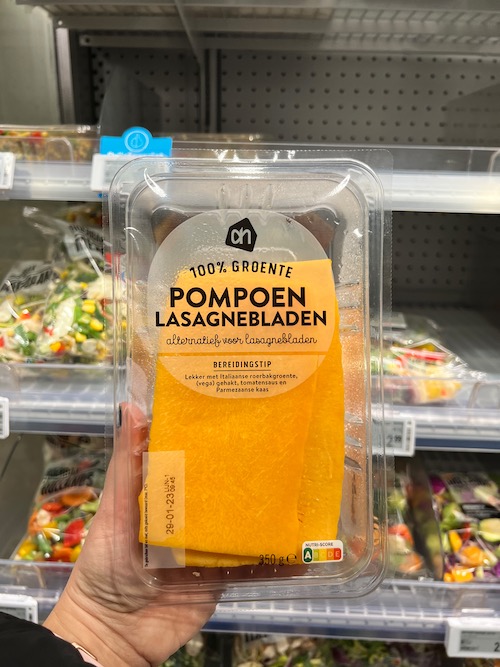 Cauliflower Couscous
This is made with cauliflower, paprika, tomatoes, spring onion e, and coriander. You can prepare your couscous, and spice it up as you fancy.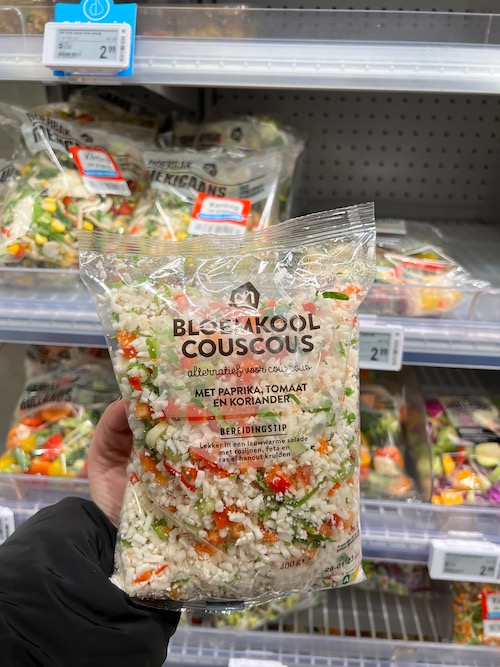 Rutabaga Fries
They are not easy to be found, but these rutabaga fries trick the eyes. Great to be fried, in oil, or with an air fryer.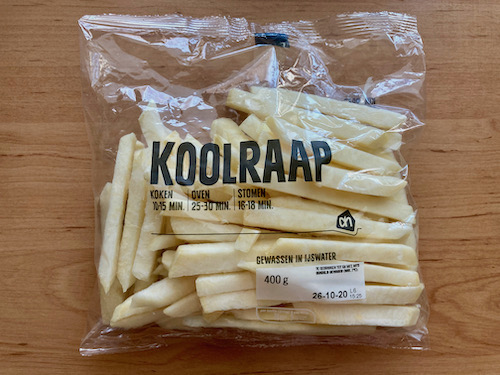 Trio veggies Spaghetti
This mix contains carrots, pumpkins, and courgettes. If you don't avoid carrots in keto, it is okay for you.
Very tasty to cook in the pan, with some oil, or like you would season pasta.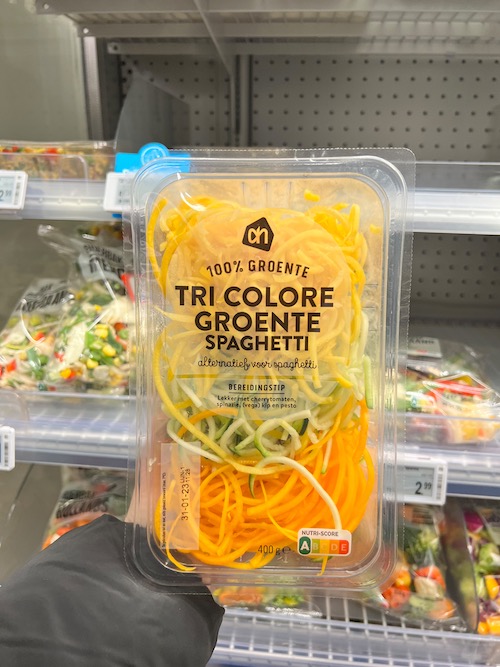 ---
I hope you liked this post on Smart Veggies in the Netherlands.

Read also:
Keto crackers in the Netherlands
---
---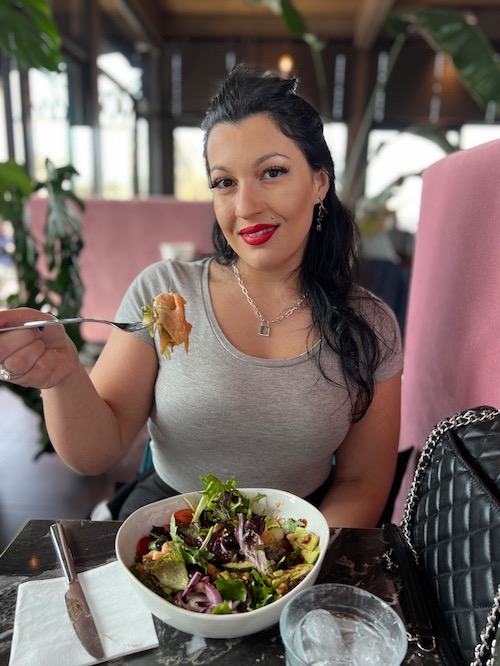 My name is Simona, a keto enthusiast, based in the Netherlands.
I live with my husband, my cat Newton, and a fridge full of cheese.
You find me on Instagram, Pinterest, and sometimes on Facebook.
I also write a lot of keto recipes on my Italian blog keto-with-simona.


Check also:
Keto products review
Discount codes
Keto favorite products
---
---
"This post may contain affiliate links. This means I will get a commission if you purchase through my links, at no extra cost to you. All the opinions are my own. Read the full disclosure here."
---