At work or running errands it is not always easy finding keto snacks. That's why I have always keto snacks with me.
When I do my groceries, I buy keto-friendly products that fit my bags, usually small or medium purses. Every supermarket has keto-friendly products packed in small bags or boxes, therefore you can find many keto snacks easy to carry in the bag!
To know better my favorite snacks, read also the section Keto favorites.
Let's dive in. Here's what I consider the best keto snacks easy to carry in the bag.
Cheese
Cheese is often sold in practical boxes or bags. My favorite options are Babybel, Cheesestrings, and cheese cubes. Hema sells small packages. I also love Cheesepop: popped cheese, delicious and 0 carbs. A box of Cheesepop is very small (65 grams of product) and doesn't have to be stored in the fridge. You can find it in AH and Jumbo.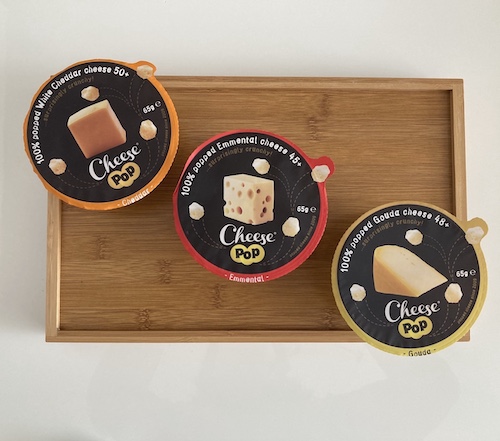 Dark chocolate
Dark chocolate above 85% is a great snack. My favorite is Funky Fat Foods, which contains also MCT oil.
Read more in this dedicated article. With the code TRUSTNOCARB, you'll get 15% discount.



Salami
Also, salami is very convenient. They are very easy to find in sticks, bags, and boxes. I buy the Bifi, which often are packed separately.
Nuts
Nuts are very easy to carry and practical to eat. They are sold in boxes and bags. If you don't feel like grabbing with you a whole bag, you can put a handful of nuts in some aluminum foil or small boxes.
Boiled eggs
I have always it in the fridge some boiled eggs. It's a simple and filling food to add to every meal.
I usually carry them from home in a small box.
They won't last much out of the fridge so I bring them with me only if I know that I can store them in a fresh place.
Berries
Berries are practical to eat and transport. Take them with you in a small box or you can also buy the ready packaging from the supermarket.
Since they are almost entirely carbs, I would suggest mixing some berries with cheese or olives.
Low carb bars
Bars are very easy to carry, in any purse! Choose the best available on the market, reading the labels.
Read the best keto and low-carb bars in the Netherlands.

---
Depending on my purse, I choose to use a small box or keep the food in its original packaging.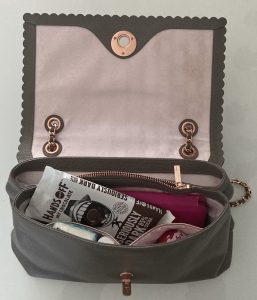 I often do combinations of these foods when I'm on the go, mixing nuts and cheese, or salami and nuts, or salami and cheese.
Extra things to keep in your purse
Sweetener
remember that not all the sweeteners are not keto-approved. Keep your favorite in your purse all the time. If you can drink your drink without, even better!
Milk or heavy cream
I bring almond milk or heavy cream with me into a small glass bottle and filled it with her low-carb milk!
This trick is also great when I visit Starbucks, because I don't have to worry if they don't have low-carb milk or heavy cream!

You can also add your aroma directly to your milk, and have every day a different flavored milk/heavy cream.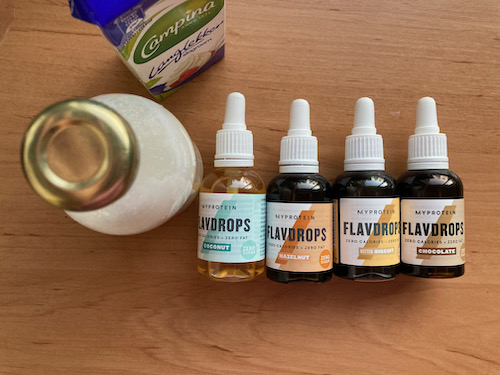 ---
I will keep my eyes open to find new keto snacks easy to carry in the bag.
---
---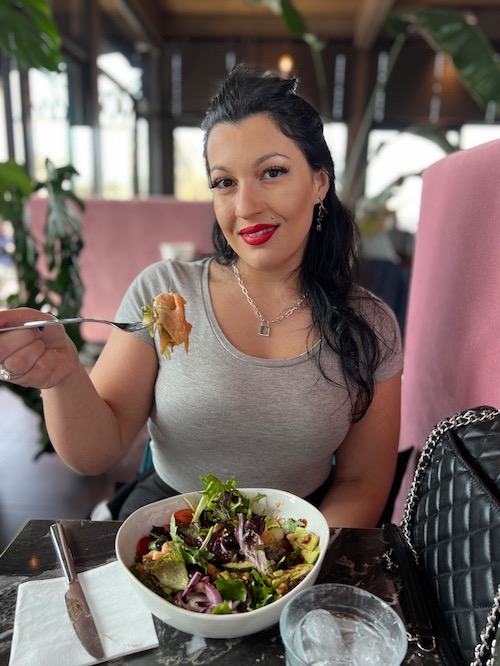 My name is Simona, a keto enthusiast, based in the Netherlands.
I live with my husband, my cat Newton, and a fridge full of cheese.
You find me on Instagram, Pinterest, and sometimes on Facebook.
I also write a lot of keto recipes on my Italian blog keto-with-simona.


Check also:
Keto products review
Discount codes
Keto favorite products
---
---
"This post may contain affiliate links. This means I will get a commission if you purchase through my links, at no extra cost to you. All the opinions are my own. Read the full disclosure here."
---