Navigate to where you want to go:
Lidl is a worldwide supermarket chain famous for convenient prices and good quality, and they have amazing keto products.
Keto can be an expensive diet, and Lidl is handy because make you save some bucks.
And the quality is not that bad. Often, Lidl has international products from Spain, Italy and Greece. Check out all the Mediterranean products brands, because usually are low-carb and keto-friendly and high quality.
If you want to discover more products in the Dutch supermarkets, read also:
Keto products at Jumbo
Keto products at Albert Heijn
Keto products at AH to Go
Now, let's talk about all the best keto products you can find at Lidl.
Vegetables
Vegetables in Lidl are very fresh. What I like, is that they sell vegetables already cut in convenient packages. This is an holy paradise for all the full-time workers in Holland!
And…..Lidl has also courgette spaghetti, broccoli rice and cauliflower rice: all these options are great to make a keto pasta or keto rice. One of my favorite recipe is the insalata di riso, one of my favorite keto summer recipes.
Read all the best vegetables for the keto diet.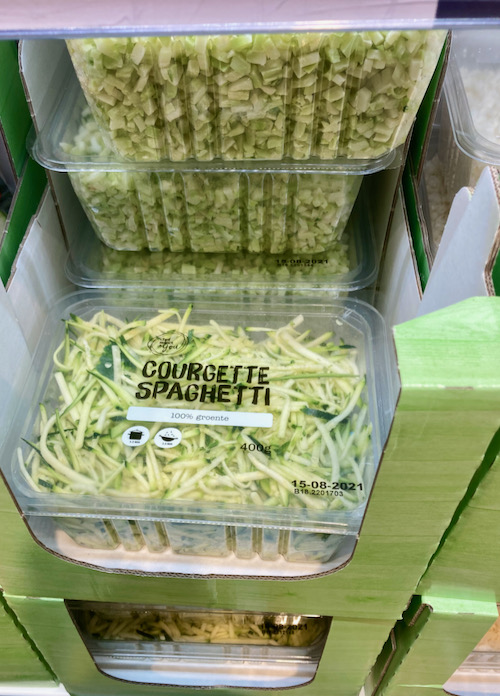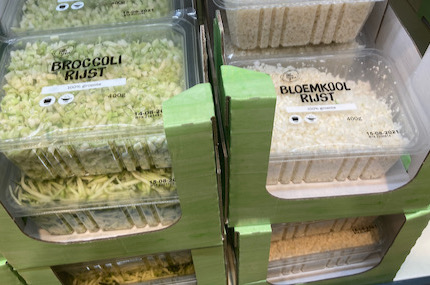 Cheese
Lot of choice in the cheese. The cheese is really convenient. I buy often a big chunk of cheese (950 grams) for about 7 euro.

They have local and international types. Manchego is one of my favorites. They have also special cheese, (I like to think they are a cheaper version of Henri Willig), such as:
pesto
lavander
walnuts-whisky
wasabi
sambal
Read the best cheese for the keto diet.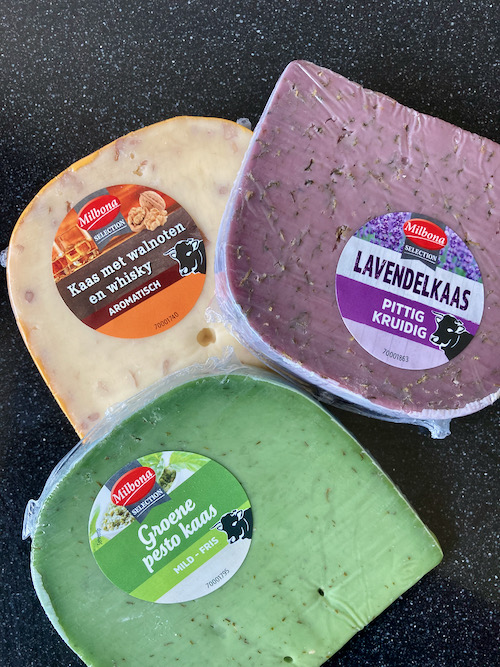 Meat and fish
I am not sure about the quality of the meat at Lidl, but seems the same as the other supermarket chains here in the Netherlands.
Lunch meat
I love the lunch meat at Lidl. Not only is more convenient, but tastes also amazing.
My favorite is the mortadella, because tastes just like the one they sell in Italy. And it has pistachios pieces too.
In the lunch meat section you can also find nice borrel packaging, with mix of olives and lunchmeat.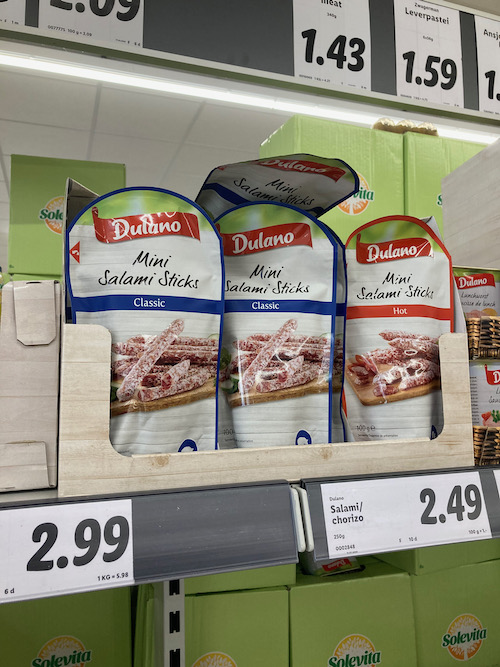 Tapas
In Lidl you will find also the small borrel snack boxes, useful to organise some fast low-carb appetisers for a cozy evening.
My favorites:
Truffle salami
Olives
Cheese blocks
Miscellaneous
Berries
Pork rinds, paprika flavored, are amazing.
Seeds
Wines
Cola 0
I like this pinot grigio!
Low-carb bread (not keto – but 6 carbs per slice is not so bad in case you are craving bread once in a while).
---
I will keep this post updated as I will find more keto products at Lidl.
---
---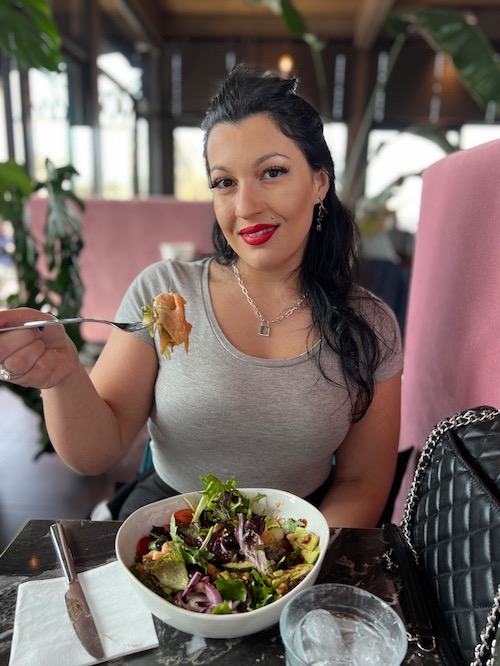 My name is Simona, a keto enthusiast, based in the Netherlands.
I live with my husband, my cat Newton, and a fridge full of cheese.
You find me on Instagram, Pinterest, and sometimes on Facebook.
I also write a lot of keto recipes on my Italian blog keto-with-simona.


Check also:
Keto products review
Discount codes
Keto favorite products
---
---
"This post may contain affiliate links. This means I will get a commission if you purchase through my links, at no extra cost to you. All the opinions are my own. Read the full disclosure here."
---