Ever bought products that seem keto but in the end they are not? This is such a bummer!
I am always attentive to read well the labels for hidden ingredients, but you know, life, hurry, and people thinking I am a creep for reading the packaging for hours.
Confession: I follow a soft ketogenic diet, whereas I have some cheating days, and products not keto friendly but still low-carb. The thing is: if I deliberately know and choose to "cheat" with a not really keto product, is okay.
If i think that I am eating a keto-legit product and is not, I get angry and frustrated.
Anyway, just to let you know I am far from being Keto Politie, but since I write on a public blog, I have also to be clear with my public.
First of all, let's recap the main difference between low-carb and keto.
Low carb Vs Keto diet
Keto is stricter than a low-carb diet. While on a low-carb diet all the ingredients are fine, in the keto diet you have to avoid some products in order to keep the state of ketosis.
Some of products to avoid are:
sugar
some sweeteners (like Maltitol, dextrose, maltodextrin)
grains, starch, flour
Low carb diet is focuses on choosing low-carb products.
Keto diet is focused on choosing low-carb products and ingredient that won't activate a insuline spikes (high GI).
Products that seem keto but they are not
Read the products that seem keto but they are not, and what to eat or buy instead!
These products are suitable for a low-carb diet. So if you are on keto, don't add them to your shopping cart (unless you want to!).
As a bonus, I will also suggest you what to eat instead.
YSCO Vanilla Ice cream Light
At a first impression, may seem that this ice cream is keto friendly because is with stevia. The carbs for portions are very low, around 3. But be careful because this ice cream contain Maltitol, a sugar alcohol that kick us out of ketosis.
At first I didn't noticed it, because is written as E965, that is another name to call the Maltitol.
While could be a great low-carb dessert, it is better to be avoided in keto.
What to eat instead: Do your own ice cream with heavy cream. Make my Ben & Jerry Keto Netflix & Chillll'd for example!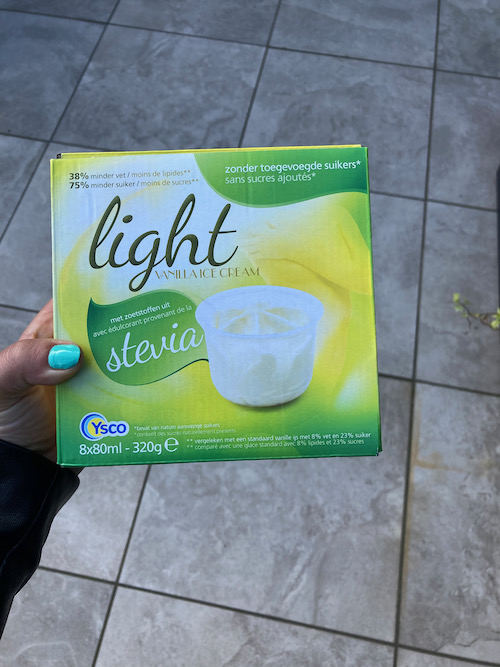 My (totally not exaggerated) reaction on Instagram as soon as I understood that the ice cream has Stevia but also Maltitol.
Atkins products
Atkins diet is very similar to keto because is also a very low-carb diet. To be on a state of ketosis we should also avoid some products like grain, starch and some sugar alcohol.
Unfortunately, all the products of Atkins has some not allowed products in it, especially Maltitol.
What to eat instead: keto approved bars. Read this post on low-carb and keto bars in the Netherlands.
Joseph's Lavash Bread/Tortilla
This product may be low-carb, but it contains oat and flour. These ingredients are not keto.
What to eat instead: You can make your own tortilla from the scratch.
You can also buy a new product, Adam's wraps, a mix to make easily your own.
You can find it online and at AMB.
Callowfit sauces
Yes they are low-carb and sugar free. Yes they come in a lot of flavors, and you want to collect them all.
But they are not keto. They contain E1442 (modified starch) that is a carbohydrate.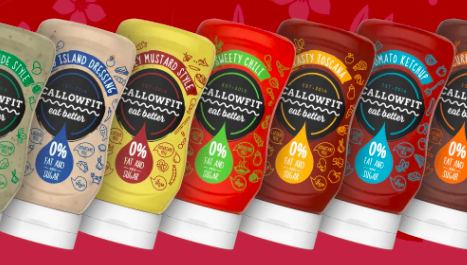 In my opinion, some starch is not a biggie, especially because you won't eat tons of sauce. I consume sauces very moderately, and also I am not a fan of them. I'd rather have a good Italian olive oil or some mayo.
What to eat instead: 0 carb mayo, do your own sauces mixing spices, oil and cream cheese.
Ciaocarb products
The Ciaocarb products are low-carb only because they are packaged in portions for aunts. They are so small portions, that of course are low-carb. For sure are not keto-friendly, because all the product contain flour.
What to eat instead: do your own desserts, Adam's wrap, Lizza toasties.
Tasty Basic bread and crackers
Tasty Basic is very low-carb but is not keto. As you probably know from my IG (Instagram, not Glycemic index, lol), I occasionally used it, because is very easy to find. But it contained real flour.
What to eat instead: Lizza toasties and bread mix, Adams's bread.
Smart Chips
The smart chips from B&F are quite low-carb but not keto. They contain a lot of no-keto ingredients such as sugar, and starch.
What to eat instead: pork rinds, cheesepops.
Candies with Maltitol
Many brands of sugarefree candies have Maltitol on it. This is the case of brands such as Food2smile and Debron.
I occasionally ate them in the past, because I really love candies. But, among all the no-keto ingredients, Maltitol is what I hate the most.

I am going to eat these bears – only for low-carb days or special occasions.
What to eat instead: do your own candies with 0 sugar Jello.
Spreads with Maltitol
In the past, I bought so many spreads with Maltitol. Oh boy! They are cheap, easy to find and the net carbs are not
that many. Pity, they are not keto.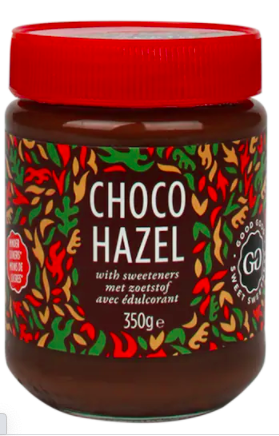 If you are on low-carb you can still enjoy these:
Protein cream chocolate Women's best
What to eat instead: Make your own chocolate spread, mixing hazelnut cream and chocolate powder.
Do your kinder bueno cream filling, and believe me, Nutella what?
How to avoid to buy products that seem keto but they are not
To avoid to buy fake keto products here's some you can add to your shopping behaviour
read carefully the labels and calculate the net carbs
try to learn by heart the codes of the sweeteners you should avoid
if you are not sure of something, don't buy it
search in internet : is name of the product keto?
with the mistakes you will improve – don't worry we all buy and eat wrong products
I will keep this post updated, because for sure I will meet products that seems keto but they are not. And maybe I will buy them, eat them, be kicked off ketosis and be angry enough to report it to the world.
Ah, and for sure I missed something because I cannot know all the products, so feel free to comment with products that are not keto!
---
"This post may contain affiliate links. This means I will get a commission if you purchase through my links, at no extra cost to you. All the opinions are my own. Read the full disclosure here."