Navigate to where you want to go:
The keto diet is a great diet for cheese lovers. If you are living keto for weight loss and for mental/physical focus and energy, cheese is a great product to introduce.

If your goal is to reduce inflammation, remember that cheese is a processed food, therefore you should avoid it. Some people tend to avoid the consumption of cheese and other dairy products because can slow down weight loss. As always, moderation is the key.
Check always the labels: not all the cheese is keto-friendly. Often, cream cheese has additives, sugar, or starch.
In this list, I selected all the safe options, with a maximum of 4 carbs per 100 grams.
Let's dive into the best cheese for the keto diet.
Feta cheese
Feta is a very fat cheese. It's an easy cheese because doesn't need a knife to be cut into pieces. The taste is quite delicate and fresh, therefore is great for the summer. The macros of feta are great.
For 100 grams: 325 calories, 0,6 gr Net carbs, 16 gr Protein, 29 gr Fat
Macros of 100 gr feta: Carbs 1% Protein 19% Fat: 80%
Sliced cheese

Slices are very useful: you can put them inside an omelet, as a meal side roll them in a roll with some salami, or above a hamburger. I use sliced cheese to make lasagna and many appetizers, such as cheese rolls.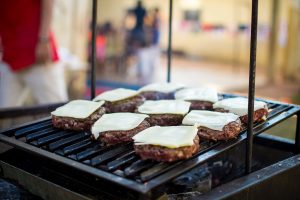 Mozzarella
There are several kinds of mozzarella. If you have to choose a mozzarella, opt for the mozzarella di bufala: it contains more fats and fewer carbs than regular mozzarella.
100 gr of regular mozzarella: 247 calories, 1 gr Net carbs, 18 gr Protein, 19 gr Fat
Macros: Carbs 2% Protein 29% Fat 69%
Macros of 100 gr with oil: 1% 20% 79%
As you can see, the macros of a mozzarella alone, aren't great. It's a good habit to add a tablespoon of oil. In this way, the macros are way better:
100 gr of mozzarella di bufala: 268 calories, 0,8 gr Net carbs, 14 gr Protein, 23 gr Fat
Macros: Carbs 1% Protein 22% Fat 77%
Macros of 100 gr with oil: 1% 15% 84%
Burrata
Burrata it's made with fresh mozzarella, but is not to be twisted with mozzarella.
Unfortunately, the consistency makes the product less versatile and not practical for food to go, because as you cut it releases a lot of liquid.
For 100 grams: 256 calories, 2 gr Net carbs, 8 gr Protein, 24 gr Fat
Macros of 100 gr burrata: 3% 13% 84%
Macros of 100 gr with oil: 2% 9% 89%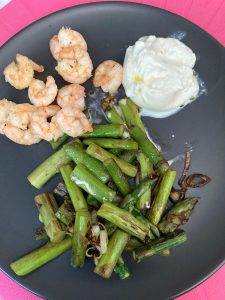 Grana Padano or Parmigiano Reggiano
This Italian cheese is known for its healthy characteristics. Small doses per day are enough to improve the levels of hypertension. Parmesan cheese is also dairy-free. It's very proteic, therefore, alone, the fats aren't the highest.
For 100 grams: 398 calories, 0 gr Net carbs, 33 gr Protein, 29 gr Fat
Macros of 100 gr Grana Padano: Carbs 0% Protein 34% Fat: 66%
Blue Cheese
The most famous type of blue cheese is the Gorgonzola. Blue cheese comes with a strong taste, not everybody likes it. A good way to use Gorgonzola is making a cream for the meat.
Fats are around 26 grams and carbs 1,5 grams.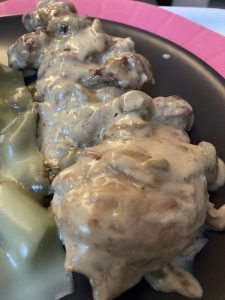 Cream cheese
Spreadable cheese is useful to prepare a dip-sauce, a cream for the meat, or to enrich the taste of shredded eggs. Well, it's the main ingredient of this keto cheesecake. The most common is Philadelphia Original, which has 21,5 fat and 4 of carbs. There is also a High Protein version that you can find in Dirk or in Jumbo: it has fewer fats and more proteins.
The old cheese is always less in carbs, for example, the Oud Amsterdam in cream version counts 18,9 fat and 0,1 in carbs. Is thicker than Philadelphia, so is less versatile.
Mascarpone: fatty cream cheese with 41 grams of fats and 4 grams of carbs. It's very caloric, but it's tasty and great to do many desserts, such as tiramisu and mascarpone cream. Watch my tiramisu reel.
Other useful options
Shredded cheese is useful to add to the omelet or above some vegetables. You can use it to make keto pizza dough. Shred parmesan, makes amazing parmesan crackers.
I love cheese not only because is tasty AF. Cheese makes also a great snack on the go. The best options are:
Babybels have 23 grams of fat and 0,1 grams of carbs.
Cheese pop or popped cheese. If you miss the crunchiness, this is the snack for you. This is my favorite keto snack to consume at the movie theater.
Cheese in blocks: it's sold everywhere. This is my lifesaver for the days I forget my lunch or my day is getting longer.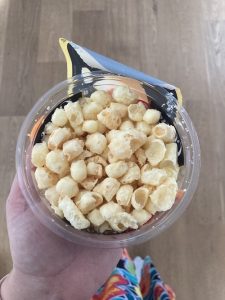 ---
Read also:
Danone HiPro High Protein Products
Sugar-free Biltong in the Netherlands
Low-carb and keto crackers in the Netherlands
Planet Plant-based Edamame Pasta review
---
---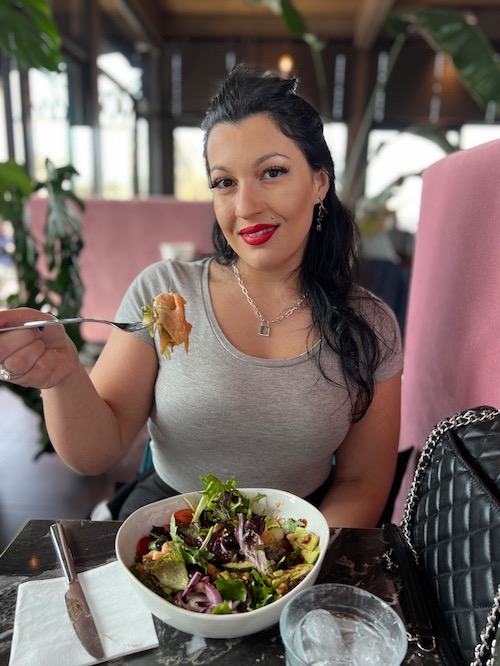 My name is Simona, a keto enthusiast, based in the Netherlands.
I live with my husband, my cat Newton, and a fridge full of cheese.
You find me on Instagram, Pinterest, and sometimes on Facebook.
I also write a lot of keto recipes on my Italian blog keto-with-simona.


Check also:
Keto products review
Discount codes
Keto favorite products
---
---
"This post may contain affiliate links. This means I will get a commission if you purchase through my links, at no extra cost to you. All the opinions are my own. Read the full disclosure here."
---