Navigate to where you want to go:
Den Haag is a beautiful city in the Netherlands, and besides stores and museums, there is plenty of choice of restaurants where you can eat keto and low-carb.

Read also:
Eat keto and low-carb in Amsterdam
Keto options at Starbucks in The Netherlands
Whether you want to enjoy a shopping day and have a slow lunch or you want a quick snack to run errands, I got you covered.
Here are the best places to eat keto in Den Haag.
Knossos
Knossos is a Greek restaurant in Den Haag, where is possible to eat some keto options:
Salads (available Feta, Caesar, and smoked salmon).
Eggs with cheese
Eggs with bacon and cheese
Chicken soup
Feta
Carpaccio
Read the complete menu.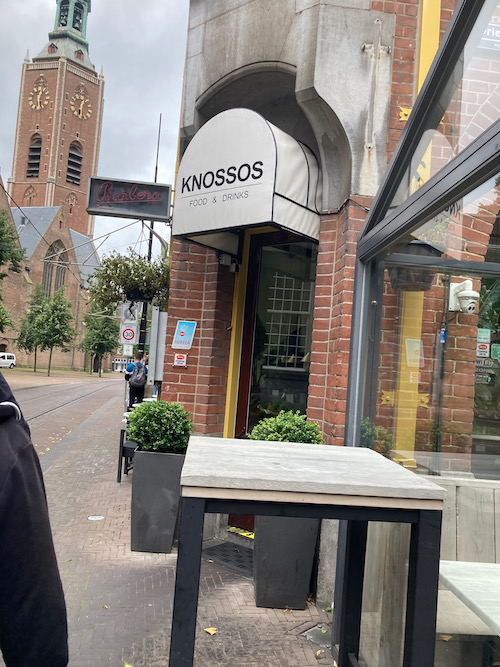 Vapiano
Vapiano is one of my favorite restaurants ever. Even before I started to eat keto, I often had many lunches and dinners here.
Read my dedicated post with all the keto options at Vapiano.
Read the complete menu.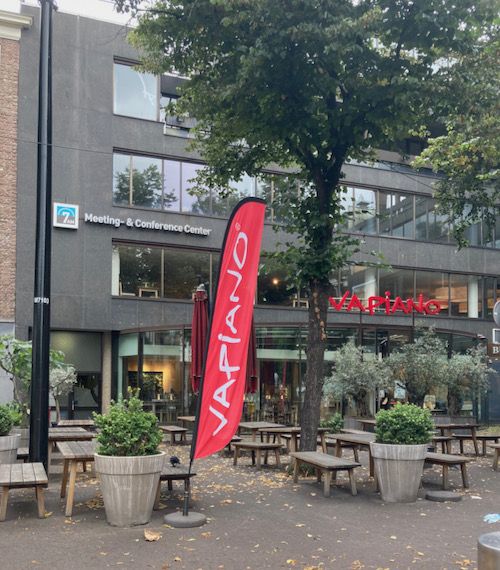 Eazie
Eazie has more than one location in Den-Haag. In Eazie you can make your custom salads or poke balls. Make sure you select the salad mix instead of quinoa or rice.
Read the complete menu.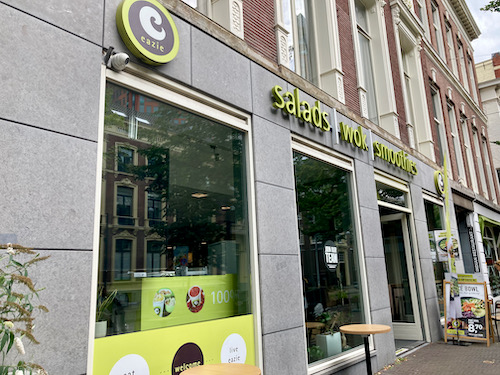 Loetje
Read the keto options at Loetje in this separate post.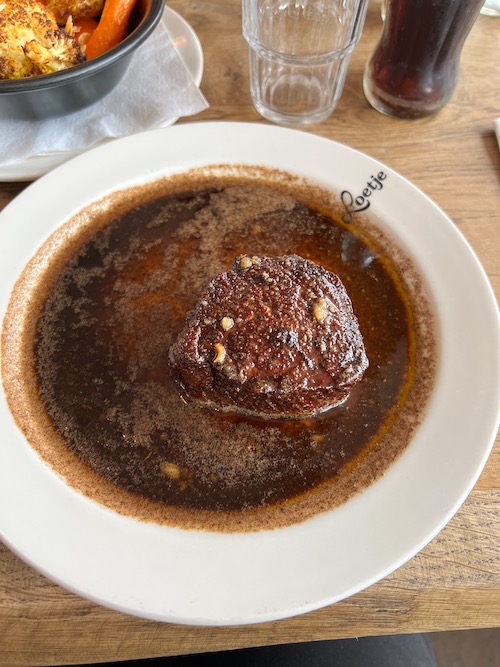 Sumo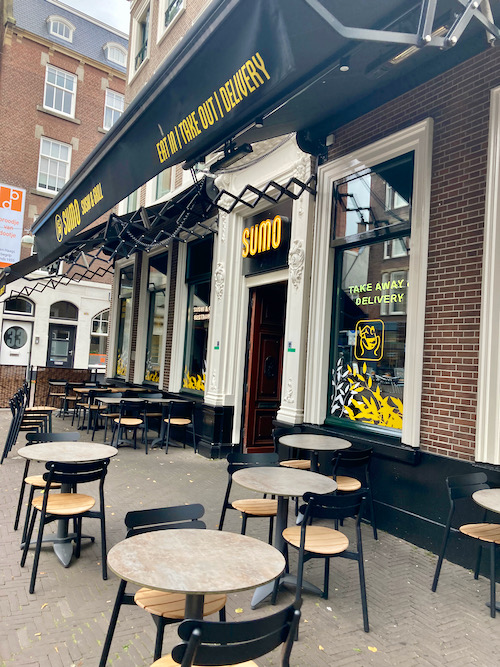 Sumo is one of the biggest chains of sushi in the Netherlands. Skip the all-you-can-eat and order some keto-friendly food. Some examples:
Sashimi
Edamame
Grilled salmon/tuna/mackerel/seabass
Chili shrimps
Grilled veggies
Read the complete menu.
Ritos
Ritos is a small Dutch chain with the mission to serve dishes that are healthy, fresh, fast, and prepared with high-quality ingredients.
Among other meals, they serve Pokébowls and sushi. They also serve Vegan and Gluten-free meals.
In Ritos, you can combine your own poke bowl. And don't be afraid to ask for salad options instead of the rice, or vegan options: they are very happy to help you and equipped for it.
Read the complete menu.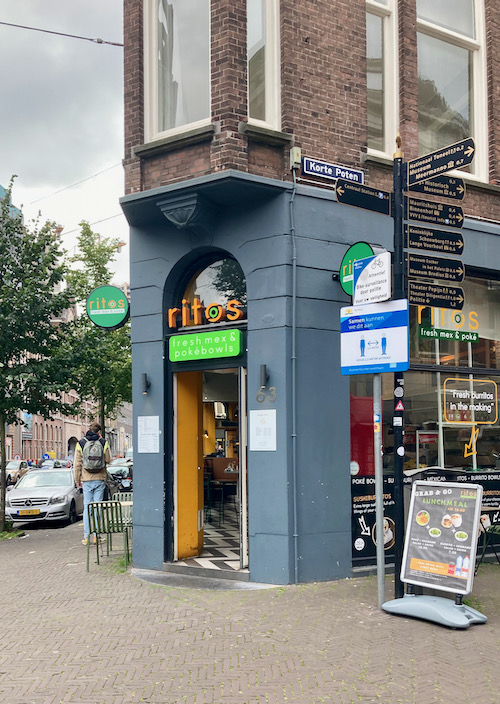 BIT Grill and Cafe
In BIT you can find meal salads or second dishes (remember to skip bread and fries).
Every day they have a different menu. Very interesting is the Sunday roast.

Read the complete menu.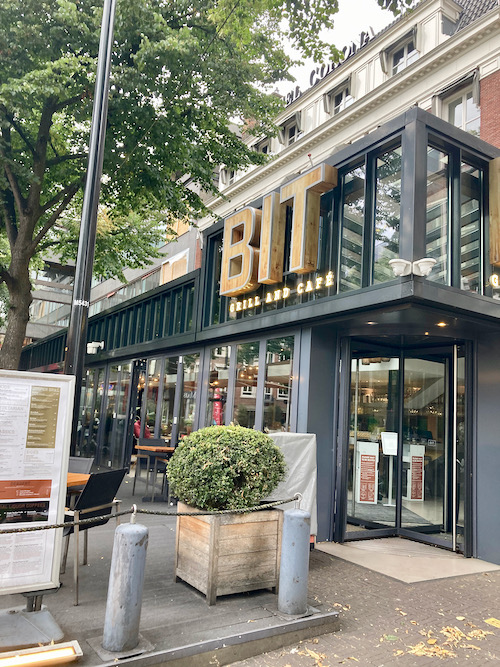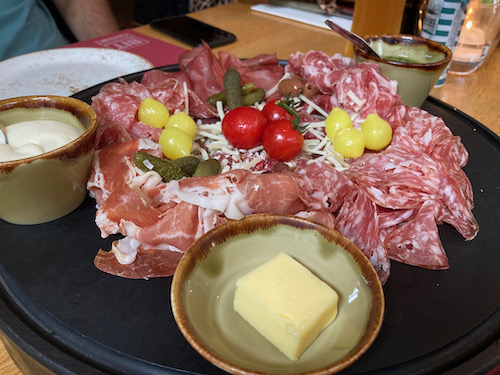 Umami
Umami is a fusion restaurant. The portions may be small but the experience is great.
Modifications are possible. What you can do here, is choose the best low-carb option and customize them. Most of the time, you should ask to remove the sauce or add salads here and there.
Read the lunch menu
Read the dinner menu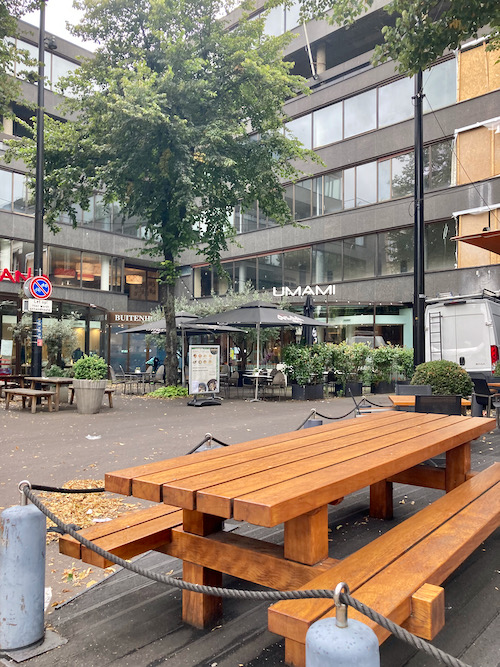 The Poke bar
The Poke bar serves poke bow, and you can make your own low-carb version, by choosing the right veggies and protein and the salad mix instead of the rice.
Read the complete menu.
SLA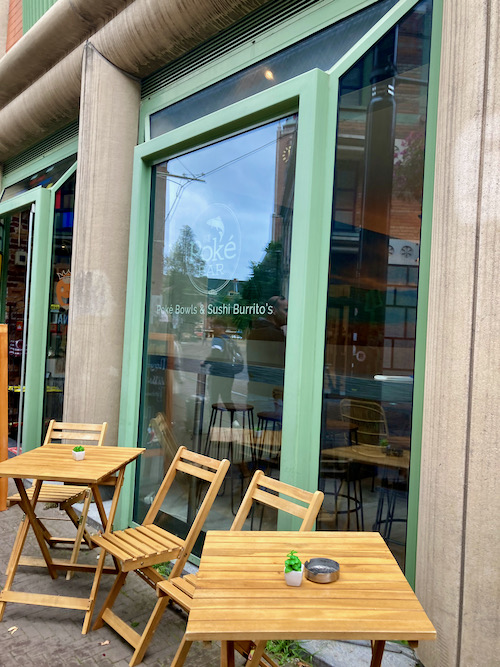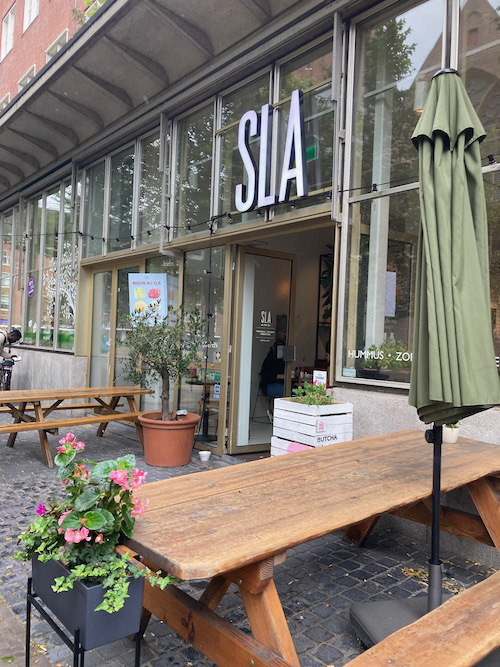 Sla is a famous chain in the Netherlands. Here, you can custom your own, nourishing salad. They have also vegetarian and vegan options.
Consult their menu online but keep in mind that each salad is customizable.
Fast Foods Chains with keto options in Den Haag
Read the keto and low-carb options in:
Supermarkets where you can find keto and low-carb snacks in Den Haag
In Den Haag, you will find of course all the Dutch supermarkets.

Read my articles:
Keto at AH,
Stores where you can find keto and low-carb snacks in Den Haag
---
I hope this post on eating keto in Den Haag will be somehow useful for you visiting this beautiful city. Of course, these are my best choices. Den Haag is huge, and I cannot know all the places. If you find some restaurant that serves keto options, leave me a comment below to keep this post as actual as possible.
---
---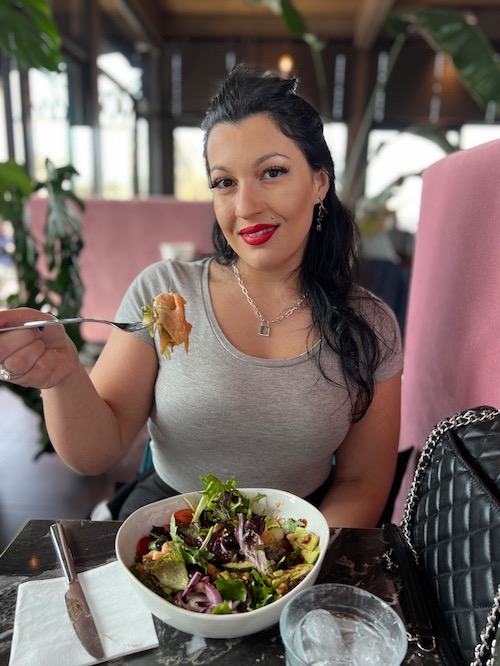 My name is Simona, a keto enthusiast, based in the Netherlands.
I live with my husband, my cat Newton, and a fridge full of cheese.
You find me on Instagram, Pinterest, and sometimes on Facebook.
I also write a lot of keto recipes on my Italian blog keto-with-simona.


Check also:
Keto products review
Discount codes
Keto favorite products
---
---
"This post may contain affiliate links. This means I will get a commission if you purchase through my links, at no extra cost to you. All the opinions are my own. Read the full disclosure here."
---