Not only beauty products, in Kruidvat is possible to find low-carb products.
There is a department for low-carb and sugar-free foods, which is interesting for people on a low-carb diet.

Read also the keto products in Normal, Holland & Barrett, HEMA.
Low-carb products in Kruidvat
Note: not all the products listed here are suitable for the keto diet, which is more restrictive, both for ingredients allowed and amount of carbohydrates.
Low carb crispbread crackers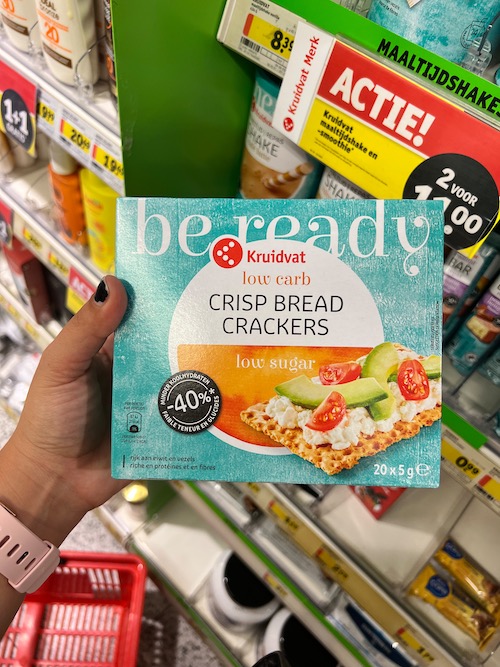 These crackers are branded Kruidvat.
A portion (5 grams) has 2,1 grams of carbs. For 100 grams 42 grams.
42 grams is not that bad considering that 100 grams of a LU cracker has moreless 66 grams.
Ingredients are not too many. The crackers contain normal flour, but also almond flour.
Not suitable for the keto diet.
Low-Sugar Granola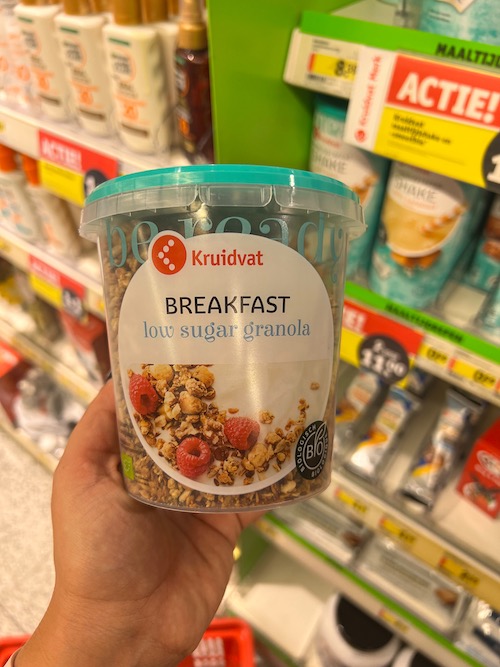 This low-sugar granola is not bad at all. The only ingredient not suitable for keto is apple puree.
For 100 grams this granola has less than 5 grams of sugar.
Not totally suitable for the keto diet.
Clean Protein Bars Body and Fit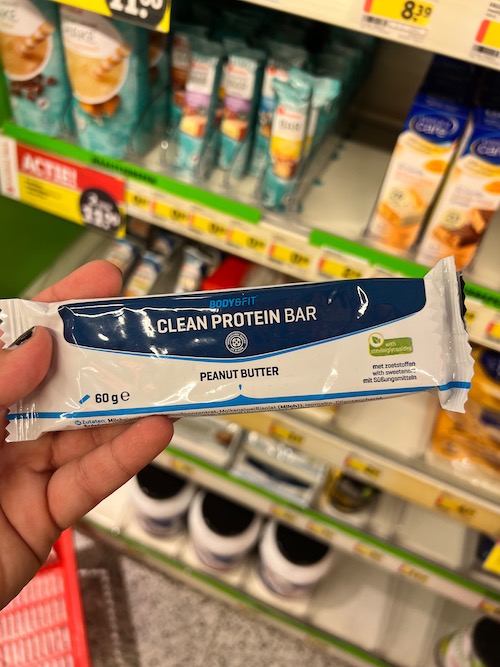 The B&F bars come in many flavors, but not all of them are in the Kruidvat assortment.
The bars are slightly different for ingredients and nutrition values, but overall, a bar has 5 grams net carbs. Ingredients are not too many and most of the flavor seems all keto friendly.
Read also keto and low-carb products in Body & Fit.
Not totally suitable for the keto diet.
Psyllium Husk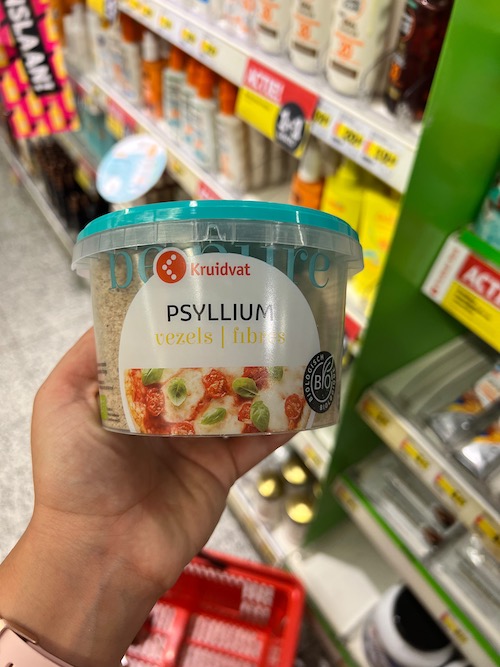 Psyllium husk is a dietary fiber that can be used in many recipes. It is also proven that can lower cholesterol, blood glucose levels in people with type 2 dyabetes, and help constipation.
Suitable for the keto diet.
Hemp seeds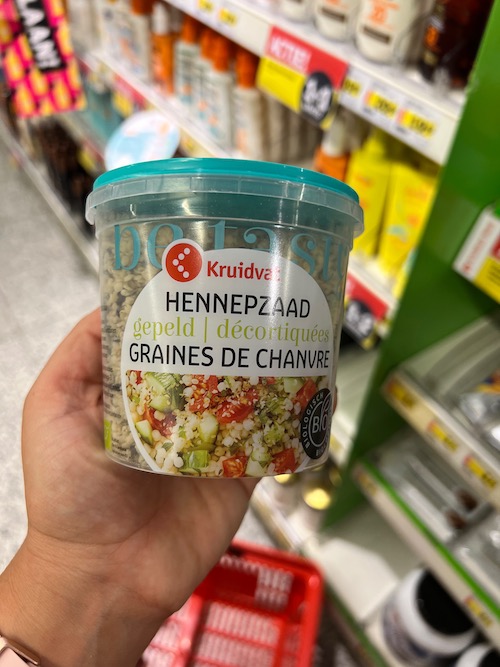 Hemp seeds are one of my favorite seeds. they are rich in protein, in fiber, and fatty acids. They support the health of the heart, skin, and joints. Always a nice idea to put a handful of hemp seeds in salads.
Suitable for the keto diet.
Chia seeds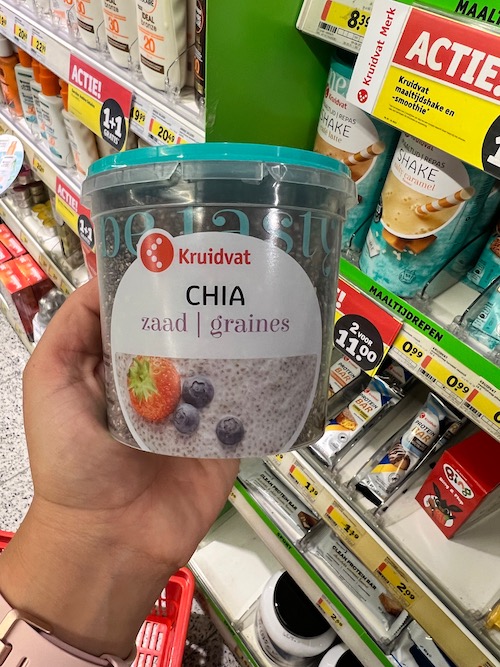 Rich in oxidants and nutrients. They support the heart health and they can reduce blood sugar levels.
Suitable for the keto diet.
Coconut Oil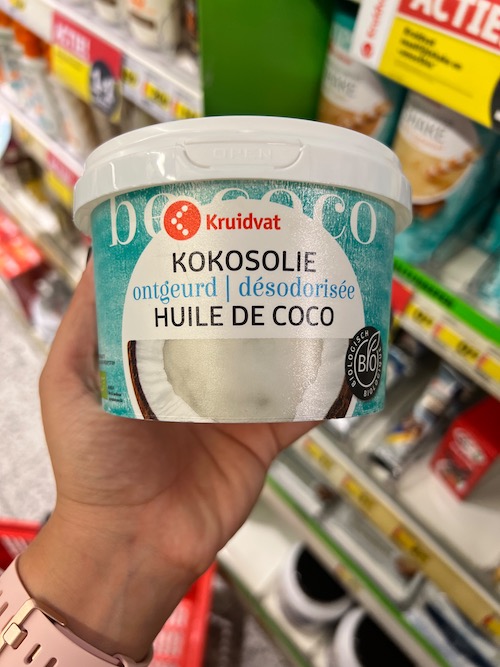 Coconut oil supports energy levels and help fat burning. It is also full of antioxidants.
Suitable for the keto diet.
---
I will update this post when I discover new low-carb and keto products in Kruidvat.
More articles you may like: