In this post you will see the Summer keto essentials, the must have and the best products to live low-carb and keto. In the Summer I love to keep my nutrition simple and drink fresh drinks.
Iced drinks at Starbucks
When it's warm outside I always consume my coffee cold. I usually start when the temperature is above 10 degrees.
I love walking with a venti iced coffee, burning calories and knowing that my coffee is keto approved.

Usually, at Starbucks I order Nitro, Cold brew or an Americano cold with extra ice cubes. If I feel I also add 2 pumps of sugar free aroma and/or heavy cream.
recently, I discovered the cold brew hibiscus tea, unsweetened of course. Guys, it's the best!
For more ideas regarding Starbucks, read my article here.
Cold drinks
This year I have discovered Aspire: they sell it in Holland and Barrett and is a green tea enriched with vitamins.
It contains also a little bit of taurine so we can say is an energy drink.
I am not a fan of energy drinks: but this beverages are refreshing and the taste is very close to a juice.
Is available in 3 flavours: cranberry, mango and raspberry.
Another product I tried this year, is Bolero. They are powders that you can dissolve in the water and make your own flavoured water! I love them. They contain artificial sweetener, so I don't abuse.
But from time to time they are great.

I also make summer cocktails with them, adding ice and white wine. You can create your own combinations!
If you like flavoured water, these infuser from Clipper are a great option as well!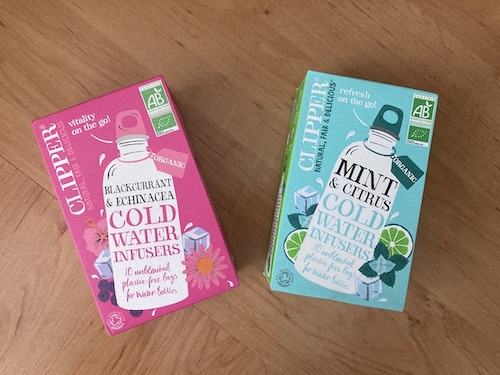 In the Summer I like also to taste strange flavours of Cola light and Cola zero.
The taste of all of them is subtle but particular. This is a must try if you like to go for new flavours!
The keto watermelon trick
I recently discovered this trick, and I will use this summer. As you certainly know, watermelon is not really keto-friendly. For 100 grams it contains 7,6 of carbs. Yes, for a day that you keep low your carbs you still can have some.
If you fancy watermelon and you don't want to have a real one, try the cucumber trick. Add some Erythritol to some cucumber slices. The taste is similar to watermelon! Worked for me!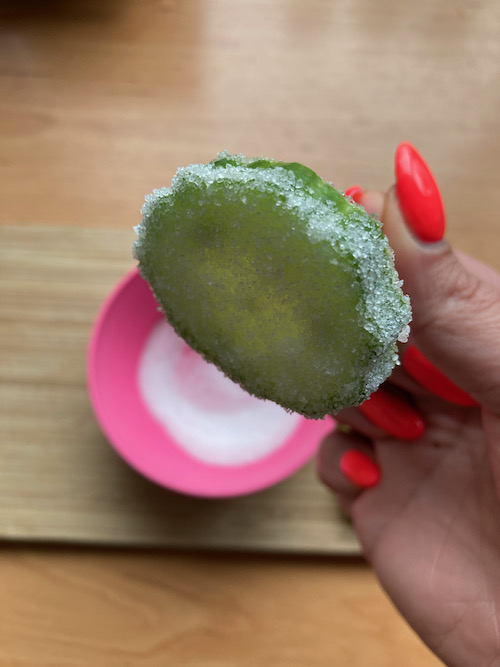 Fresh salads
A fresh salad is one of my favourite summer habits.
I love to prepare myself my own because I save a bunch of money and I am sure that I am eating low carb.
Plus, it's super fast assembling all the ingredients. Read more meals easy to prepare and no cooking required.
I usually put in my summer salads tuna or shrimps and add some cheese, olives and nuts.
I add also some 0 carb mayo or olive oil.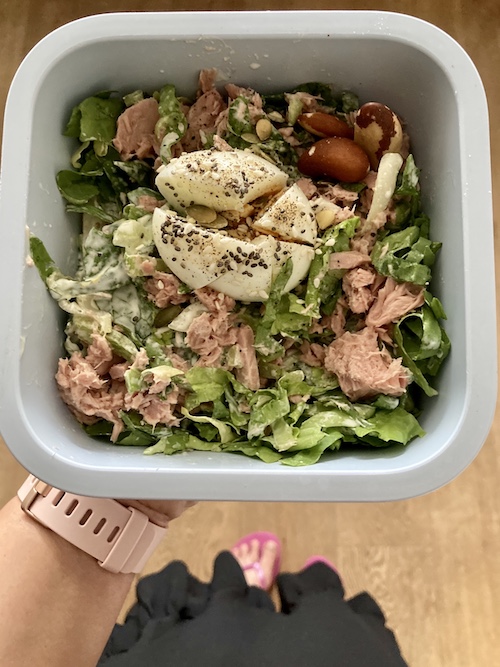 Tuna Cucumber Sandwiches
Another way to use a fresh cucumber in the Summer!
This recipe is fast and easy to prepare.
Cucumber and tuna together makes every bite a fresh bite!
Ice cream
If you live in the USA you will have a lot of commercial keto ice cream. In Europe we still don't have this miracle.

The option with less carb is to create your own icicle with cola zero or with flavoured powder.
I like to prepare fruit icicles with coconut milk, berries, and optional sweetener and aroma.
The taste of the coconut oil it's incredible!
---
I will keep updated this list of best keto summer essentials. Let me know if you have more essentials to share and make our Summer great!
---
"This post may contain affiliate links. This means I will get a commission if you purchase through my links, at no extra cost to you. All the opinions are my own. Read the full disclosure here."