Navigate to where you want to go:
In this post you will discover my Best Autumn Keto Essentials. Autumn is a cozy season, and so must be our lifestyle.
Read also: Best Summer Keto essentials
Warm drinks
The season of warm drinks has started. Time to order warm drinks at Starbucks – and don't worry, they do have keto options! Read here all the keto options at Starbucks.
Make yourself at home these confort beverages:
Bulletproof Coffee with butter and MCT oil, with a pinch of Cinnamon
Warm tea, try the seasonal flavors
Flavored coffee, my favorite is from the brand Beanies
Everything (Keto) Pumpkin Recipes
I love everything with pumpkin on it. Keto Pumpkin Spice Latte, pies, brownies.
Damn, even Henri Willig as a Special Edition Pumpkin Cheese on Autumn!
Check my Instagram for my easy keto recipes, like:

Read more about pumpkin spices in the Netherlands.
Keto Fondue
Imagine a cozy dinner night with friends, with red wine (or sugar-free beverages) and a table full with ingredients to dig into melted cheese.
Keto fondue magic. Read here how I do my Keto fondue at home.
Pair your fondue with:
The best wine for the keto diet
Best mixed drinks for the keto diet
Sugar-free beverages available in the NL
Best low-carb beers available in the NL
Bone broth
Bone broth is a nutritious food that can be enjoyed year-round, but is great especially during the autumn season because it's warm and comforting and supports the immune system.
Read here about bone broth in the Netherlands.
---
I hope you enjoyed this post on my Best Autumn Keto Essentials.
Read also:
Keto Pumpkin Spices in The Netherlands
Keto snacks easy to carry in the bag
Best supplements for the Keto diet
---
---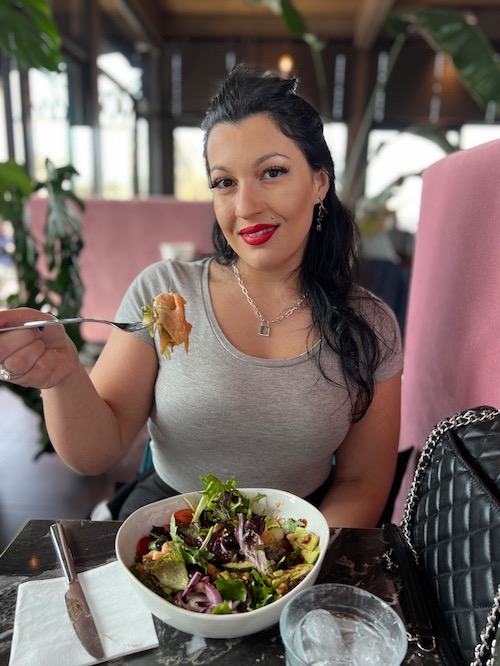 My name is Simona, a keto enthusiast, based in the Netherlands.
I live with my husband, my cat Newton, and a fridge full of cheese.
You find me on Instagram, Pinterest, and sometimes on Facebook.
I also write a lot of keto recipes on my Italian blog keto-with-simona.


Check also:
Keto products review
Keto favorite products
---
---
"This post may contain affiliate links. This means I will get a commission if you purchase through my links, at no extra cost to you. All the opinions are my own. Read the full disclosure here."
---