Navigate to where you want to go:
Discover which ones are the best low-carb beers available in the Netherlands. Yes, beer contains a lot of carbs and sugars, therefore is not the best drink for a low-carb or ketogenic diet.
But let's face it, some days, there's nothing better than a cold beer. And when the moment you'll come, I want you ready to make the best choice you can and enjoy a glass of cold beer, without going over your daily carbs limit.
If you follow a simple low-carb diet, having a beer is not a big deal: you just cut the portion of carbs here and there, and you can have a well deserve blonde in the evening.

If you are following keto, you will want to think twice. Ketosis is not really going along with beer.
Will low-carb beer kick me out of ketosis?
Unfortunately, beer, even a low-carb option, will kick you out of ketosis. Beer is made with grains and therefore is against ketosis.
Read this interesting experiment, and decide if a beer is worth the ban from Ketoland.
Remember that you can still have wine, and keep your ketosis.
Best low-carb beers available in the Netherlands


I divided this post into 2 sections: alcoholic and alcohol-free beer.
Best low-carb alcoholic beers
The values are for 100 ml.
Amstel 4% Blond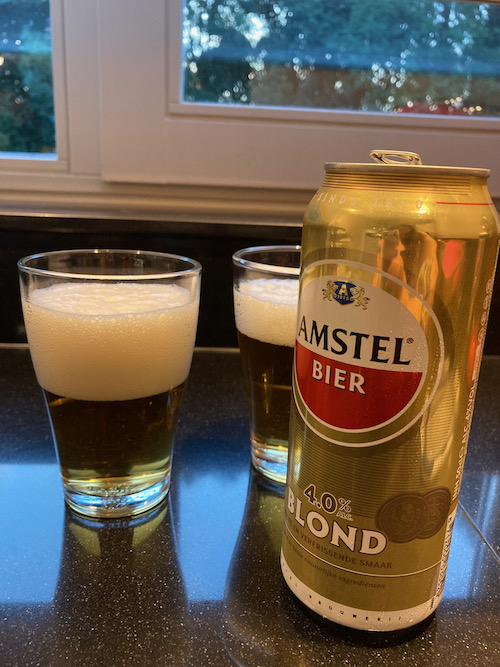 1,9 g carb
Guinness draught stout
2,3 g carb
De Klok
2,4 g carb
Grolsch Pilsener
2,5 g carb
Birra Moretti
2,8 g carb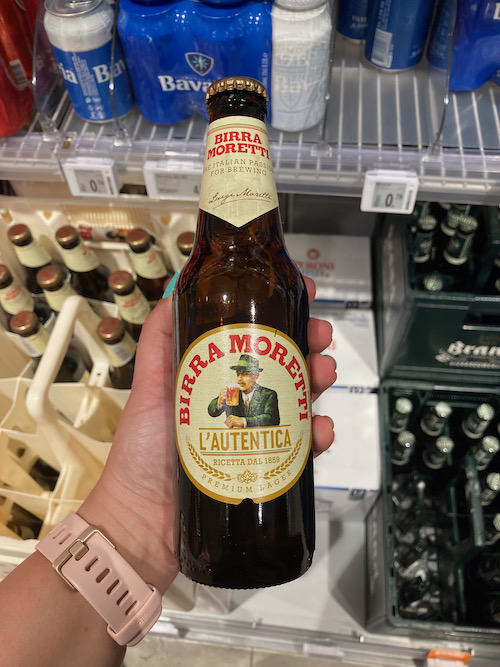 Bud
2,9 g carb
Weihenstephaner
2,9 g carb
Grolsch Weizen
3 g carb
Hertog Jan Pilsener
3 g carb
Amstel Pilsener
3,1 g carb
Brand Pilsener
3,1 g carb
Heineken
3,2 g carb
Jupiler
3,2 g carb
Dommelsch
3,2 g carb
Best low carb alcohol-free beers
If you love the taste of the beer, you won't mind If it has alcohol or not.
Brewdog Nanny State
1,2 carb
The taste: taste like ale, not really beer. I didn't like it so much but give it a try because it counts only 1,2 carbs for 100 ml.
Jever Fun One way
2,5
Radler Fris 0 Grapefruit
2,7
Beers to avoid on keto and low-carb diets
Leffe Blond 0
9,9
Jillz 0
7,2
Desperados
6,3
Brand IPA 0
5,9
Grolsch 0
5,7
Leffe
5,4
Heineken 0
4,8
---
My favorite choice
My choice, would be the Amstel Blond. Is the lowest in carbs, and I like light blonds so for me is perfect.
Luckily, even if I like beer, I am not crazy about it. Therefore, is only an occasional treat to me.
I hope you will find this post useful. I will keep updating this list with the best low-carb beers in the Netherlands.
Read also:
The best keto and low-carb wines