Navigate to where you want to go:
From August to January, Kruidnoten reign supreme in Dutch supermarkets: instead of succumbing to temptation, why not opt for my keto, sugar-free, low-carb recipe?
It's incredibly easy to make and allows you to customise the flavors to your liking, just like those store-bought bags. This recipe is also gluten-free.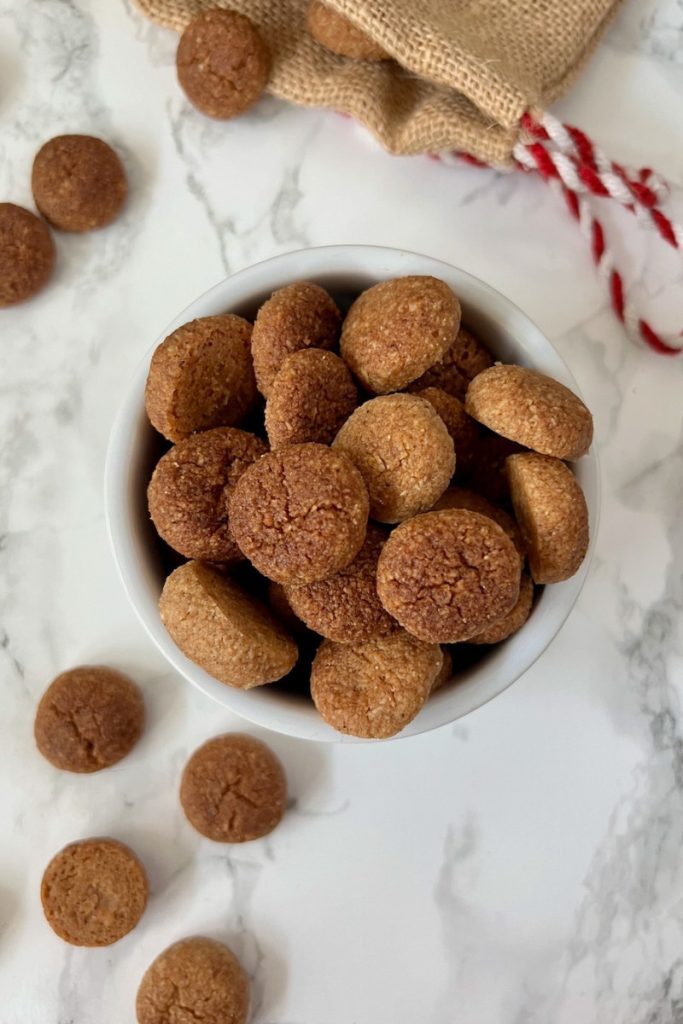 Ingredients for the Keto Sugar-free Kruidnoten
With these quantitates you will make about 50-60 small cookies.
Double or triple the ingredients for more.
Instructions
Mix all the ingredients together, in a bowl or mixer.
Let the dough rest in the fridge for 30 minutes (this is necessary to keep a small shape!).
Make small small balls (0,5 cm) and flatten them slightly.
Preheat the oven to 160 and bake the kruidnoten for 12-15 minutes, until golden brown.
Let the kruidnoten rest before enjoying them,
You can also decorate them – Read next chapter.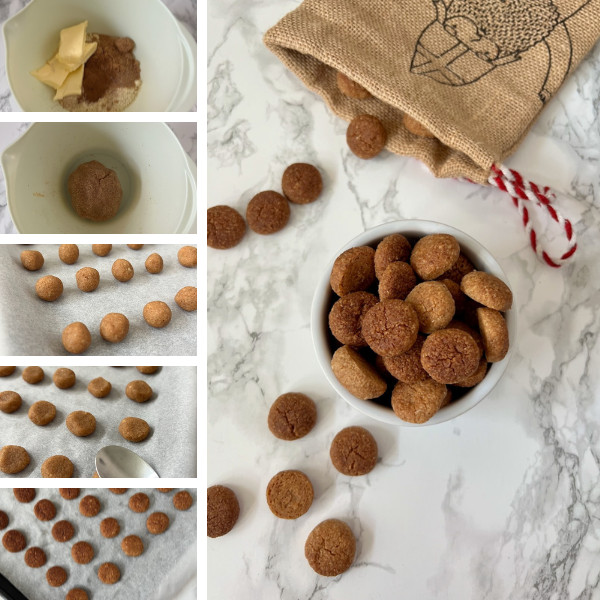 How to decorate your Keto Sugar-free Kruidnoten
A few ideas to decorate your keto low-carb Kruidnoten.
Chocolate-covered Keto Sugar-free Kruidnoten
In a water-bath, melt your sugar-free chocolate, white or dark. When the chocolate has melted, dig one by one the kruidnoten.
Let the chocolate set for a few minutes, on a sheet of parchment paper.
Your covered kruidnoten are ready.
Flavored Keto Sugar-free Kruidnoten
Add a few drops of your desired aroma to the dough, before shaping your balls.
You can also add shredded nuts, almond, chocolate chunchs, coconut shreds,…
Cook as indicated in the recipe.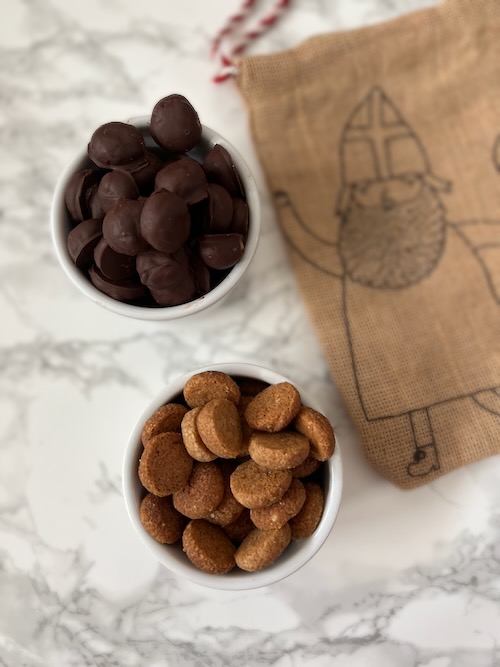 Suggested Products to make your Sugar-free Kruidnoten
You can find the Gingerbread Spices at Dille & Kamille or Amazon
My favorite Butter is the Grassfed from Campina, usually for my desserts I use the unsalted
Erythritol must be GOLD, you can find it on Amazon or Steviala.
Favorite sugar-free chocolate is Funky Fat Foods Chocolate – get 15% oOFF with code TRUSTNOCARB.
How to store the Keto Sugar-free Kruidnoten
Undecorated Kruidnoten can be stored outside the fridge, for 2 weeks, into an airtight container.
Chocolate covered Kruidnoten must be stored in the fridge.
How to enjoy your Keto Kruidnoten
With coffee, tea or milk – read here the best milks for the keto diet.
Nutritional Values
For 1 kruidnoten:
Calories: 34
Total Fat: 3,3 g
Net Carbs: 0,2g
Protein: 0,8 g
---
I hope you will love my recipe! It is really easy to make but the taste is awesome!
Read also:
Keto Products at Dille & Kamille
---
---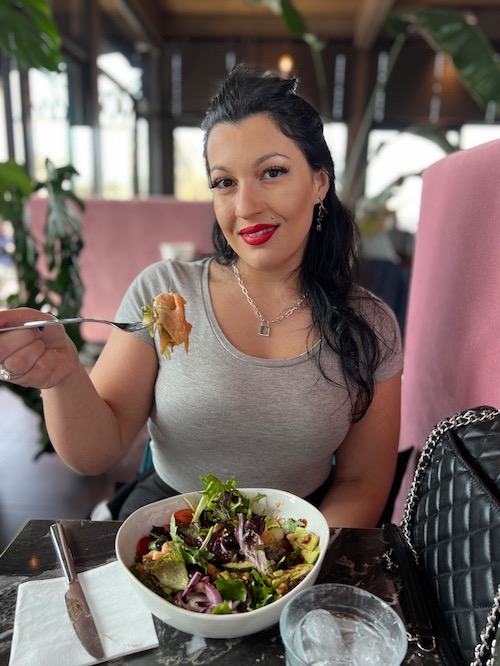 My name is Simona, a keto enthusiast, based in the Netherlands.
I live with my husband, my cat Newton, and a fridge full of cheese.
You find me on Instagram, Pinterest, and sometimes on Facebook.
I also write a lot of keto recipes on my Italian blog keto-with-simona.


Check also:
Keto products review
Keto favorite products
---
---
"This post may contain affiliate links. This means I will get a commission if you purchase through my links, at no extra cost to you. All the opinions are my own. Read the full disclosure here."
---