Navigate to where you want to go:
I selected my best organisation tips to be successful in the keto lifestyle.
Success in the diet is not only coming from commitment and discipline but is also the result of a good organization.
Many times we fall into temptation because we couldn't make other choices.
And we couldn't make other choices because there was a lack in our strategy.

I am late and I don't have time to cook.
I forgot my lunchbox on the counter.
I am craving pizza.
Today I would like a special treat.
I am stuck at work and I am hungry.
Do you find yourself in all these excuses? With a good strategy, you won't find any excuse to divert from your lifestyle.
Here below the best tips to be always organized and follow a low-carb diet with success.
Plan your shopping

It all starts with a good shopping list.
Check carefully what you need for the week and make a list.

Replenish thoughtfully and make sure you always have different options for your next meals.
Keep an eye on the labels to make sure you are buying the right keto-friendly products.

Boiled eggs are always available

Always have in the fridge some boiled eggs: this trick saved me so much time and effort. Boiled eggs ready to eat are a lifesaver for a quick snack at home or as an easy add-on to the lunchbox.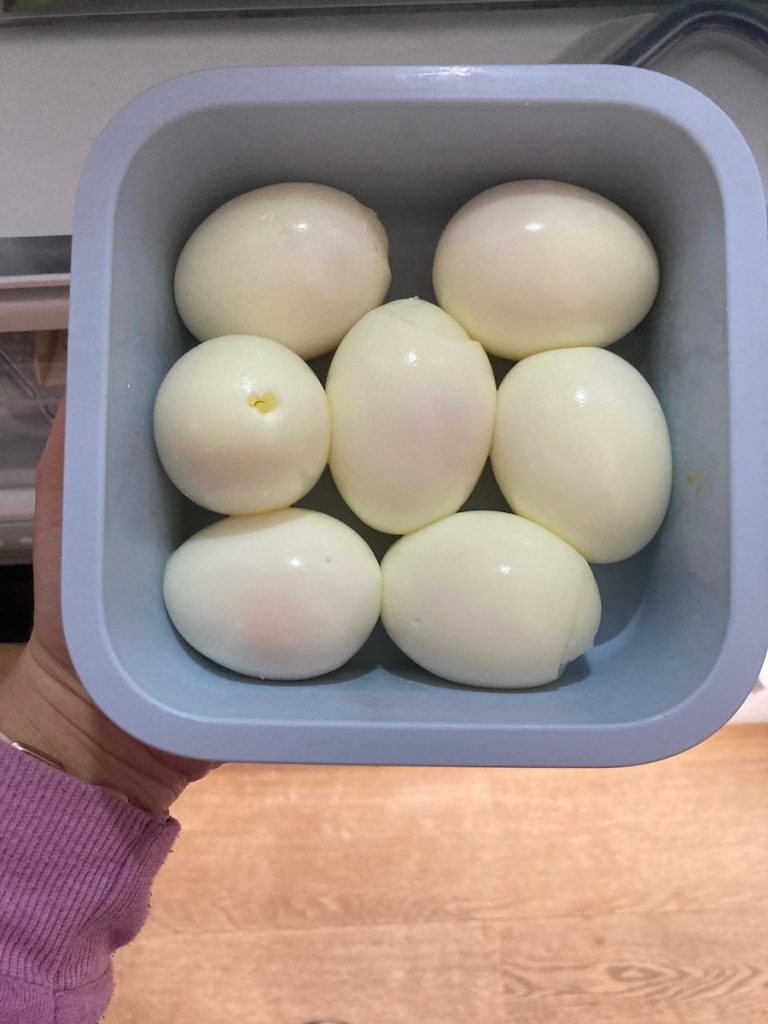 Stock in food easy to transport

This is one of my favorite keto organization tips. How many times do we eat unhealthy food because we have no other options? No excuses!
Many products are sold in a small package: this is useful when we spend a day outside and we know we are going to need a snack. Nuts are sold in practical boxes or bags and they won't take up much space in your bag. Also, berries are easy to transport in a small lunchbox. Cheese like Babybel is very convenient to take with you.
For more details, read my detailed post about keto snacks easy to transport.


Buy canned and already sliced food
If you have limited time to prepare your meals, consider buying ready-to-eat products. Olives, salamini, cheese blocks: they will make save time because you don't have to cut them but only place them on your plate.
Consider also buying pre-sliced salad: the cost is naturally higher but a lot of time will be saved. Tuna, sardines in a can, or pre-cooked fish/meat: easy to add to a last-minute salad.
Many supermarkets sell tons of boxes with several appetizers and most of them are keto-friendly! I used them also as appetizers for my friends and I don't feel I am even on a low-carb diet!
Meal prep
Many people use this method as a way to save money, and time and lose weight! There are many approaches but the most popular is choosing a day in the week and cooking all the meals for 7 days. The meals are stored in food containers in the refrigerator. This method is not great for people who prioritize variety because in meal prep there is a rotation of identical meals during the week.
Know the shops and restaurants that have keto options on their menu
Try to discover the best places in your area that offer keto-friendly solutions, both supermarkets and restaurants. Hema is handy because has a good choice of cheese, nuts, and lunchmeat.
In AH you can find 3 ready to eat keto-friendly salads.
At Holland & Barrett there are great low-carb products.
When you have dinner with friends try to push them to choose a nice restaurant in which they serve also salads, meat, and seafood. Are you in Amsterdam? Read my guide with the places to eat keto and low carb in Amsterdam.
Going for a coffee with friends? Remember that you can find low-carb options at Starbucks!
Find at least one or two restaurants where you can order online a menu a keto-friendly meal: will come the day you don't feel to cook and these will come in handy.

Know some tasty recipes for the days you have cravings
Follow me on Instagram for my lazy but delicious keto recipes.
Make sure your work environment is keto-friendly
Sharing the office with other people brings us to see the food we cannot eat: candies, chocolates, sandwiches,…some days we are hungrier than usual and we would like to eat them.
Leave some in your office some dark chocolate: in this way when you have cravings you won't reach the chocolate box of your colleagues. Keep also snacks easy to store: If you have a fridge you can store olives and cheese. You can leave also a box of almond milk.

Nuts can be stored easily and without the need for a fridge.
You can store also some keto-friendly bars.
You will never know if one day you will be hungrier than normal or forget your lunch on the counter!
Prepare the lunch from the day before

You are always in a hurry in the morning? It's time to prepare your lunchbox from the day before. You can use some leftovers or cook lunch for the next day together with dinner. In this way, you won't have to run in the morning.



I will update this post as I will find new keto organisation tips.
Read also:
My favorite high-protein products
---
---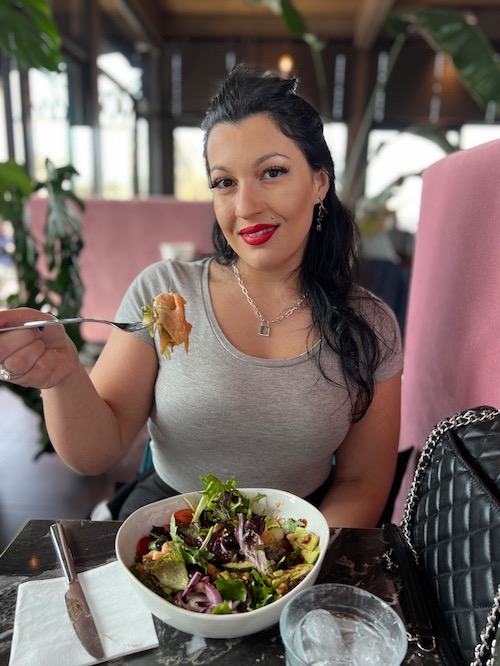 My name is Simona, a keto enthusiast, based in the Netherlands.
I live with my husband, my cat Newton, and a fridge full of cheese.
You find me on Instagram, Pinterest, and sometimes on Facebook.
I also write a lot of keto recipes on my Italian blog keto-with-simona.


Check also:
Keto products review
Discount codes
Keto favorite products
---
---
"This post may contain affiliate links. This means I will get a commission if you purchase through my links, at no extra cost to you. All the opinions are my own. Read the full disclosure here."
---