Navigate to where you want to go:
Lately, many companies are asking their employees to go back to the office. I mostly work from home, but I sometimes work at the office, and this is how I deal with keto.
WFH is amazing, but I love going to the office because of the social interactions, more steps, and I don't have to brew my coffee.
I started keto while I was working in a store, and the only way to follow a keto diet was to bring with my lunch and snacks. Now I am doing an office job, so I have more options when I visit the office.
This is how I Eat Keto at Work.
Keto at the Office Restaurant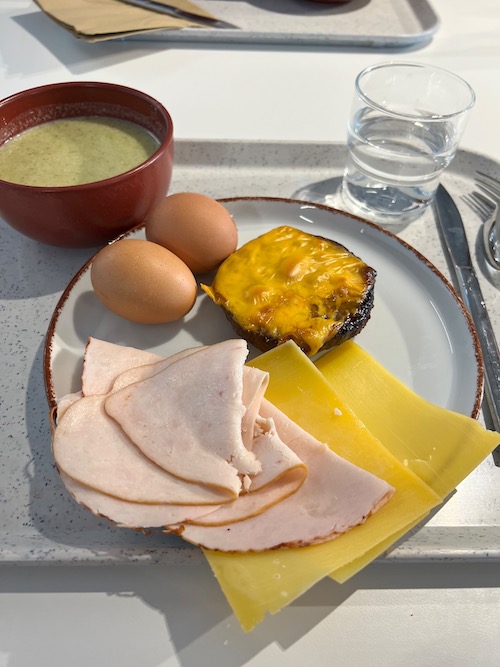 I am lucky to have a restaurant in my office where I can find many keto choices.
The warm meal at my office is a balanced meal with all the macronutrients and is very easy to ask the server to leave out the fries or the pasta.
In my office, we can also arrange our meal, and then I can mix boiled eggs, cheese, lunch meat, and butter.
I believe every restaurant has a few keto choices.
Keto Lunchbox from home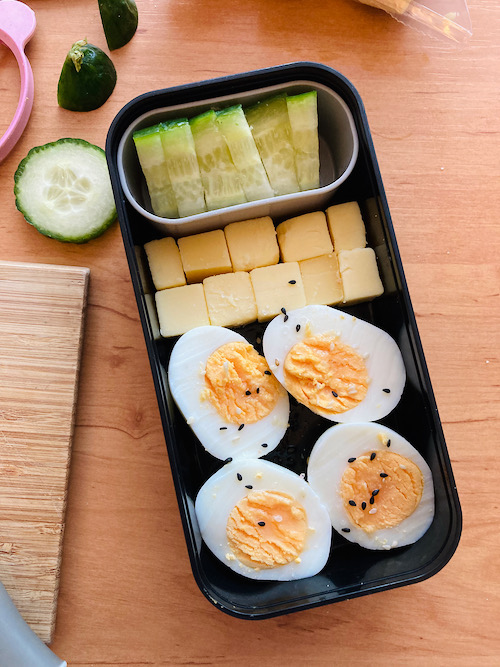 Since the Office restaurant is well equipped, I don't often bring my lunchbox.
Usually, I compose my lunchbox with leftovers.
This is one of the best ways to stay on keto because we have full control of our food.
Since lately I started the high-protein keto diet, I can also control my cheese, by choosing a high-protein one.
Buy keto food at the store
Occasionally, I buy for lunch a few products from supermarkets nearby.
In the Netherlands, the most common is Albert Heijn, and arrange my lunch this way.
My favorite choices are:
Cheese Blocks
Boiled eggs
Nuts
Small cucumbers
Read also:
Keto products at Albert Heijn To Go
Ordering keto food at the office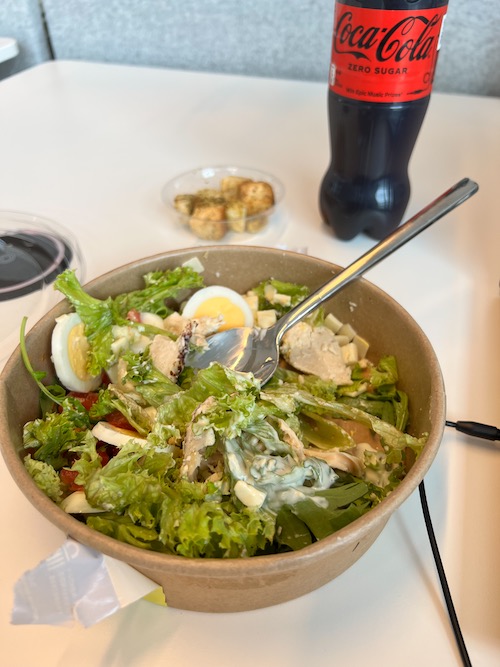 Ordering food at the office happened very few times. Not always is convenient, because the keto meals are very expensive and the quality is not very high.
The best options are salads, poke bowls (with a salad mix base), and steaks.
Read also:
Ordering food at home in the Netherlands
Keto Snacks at the Office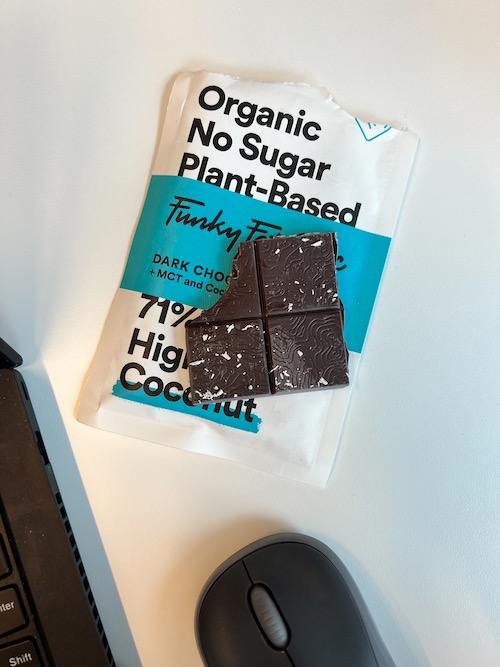 I like protein cheese, nuts, or chocolate as a snack at the office because they support my focus.
Buy the Ketogenic Chocolate Funky Fat Foods – and get an exclusive 15% OFF with code TRUSNOCARB.
What I drink at the office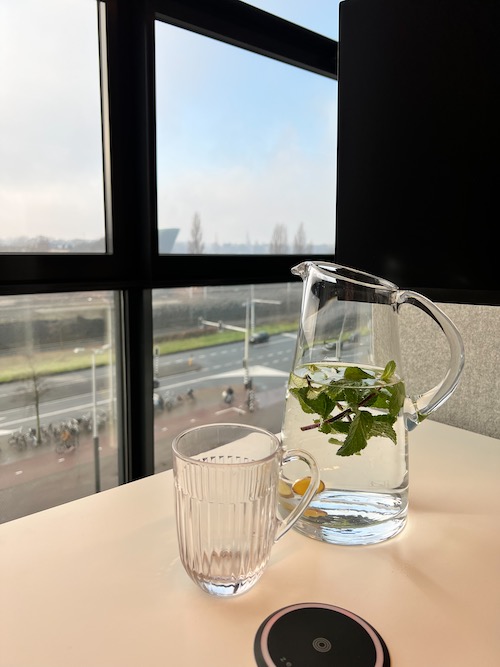 Water
Black Coffee
Black Coffee with almond milk
Warm tea
Protein Shake (Sugar-free)
---
Read also:
Office drinks? Read the best keto-friendly drinks
Keto options at the Movie Theater
---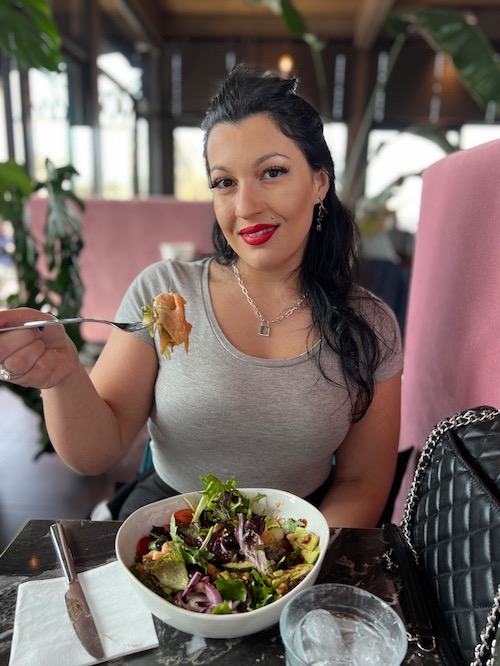 My name is Simona, a keto enthusiast, based in the Netherlands.
I live with my husband, my cat Newton, and a fridge full of cheese.
You find me on Instagram, Pinterest, and sometimes on Facebook.
I also write a lot of keto recipes on my Italian blog keto-with-simona.


Check also:
Keto products review
Keto favorite products
---
---
"This post may contain affiliate links. This means I will get a commission if you purchase through my links, at no extra cost to you. All the opinions are my own. Read the full disclosure here."
---