Navigate to where you want to go:
In this post I will give you some ideas to order keto and low-carb food at home. The most popular delivery services are: Thuisbezorgd, UberEats and Deliveroo.
Thuisbezorgd is my favorite because it is connected with a lot of restaurants and serves all the postcodes.


Of course, the problem is: what keto-friendly food can I order at home, in this country for no-dieters? The good news is, we have some choice.
I will include in this list my favorite choices, according to my location.
Feel free to suggest in the comment section if you have more tips to order keto food at home.
For next time you are dining out, read also my post about the best places to eat keto in Amsterdam.
Eazie
Eazie is one of the first healthy takeaways that comes to my mind.
In Eazie is possible to order:


Salads
Wok
Soup
At the moment of this post, salads are not customizable. You can see that almost all the different salads have, unfortunately, carrots on them: if you put them aside the salad is keto.
You can customize your wok or soup. That's great. Instead of rice, noodles, or quinoa, you can choose zero carb noodles (shirataki).
No Bun Burgers
One of my favorite keto meals to be delivered at home is a burger!
Or two! Without bread, of course!
I tried both McDonald's and Burger King.
On the website, just select the burger you want and de-select the "bread" from your order. De-select also other options such as Ketchup, if you want, and you will have a perfect keto-friendly hamburger.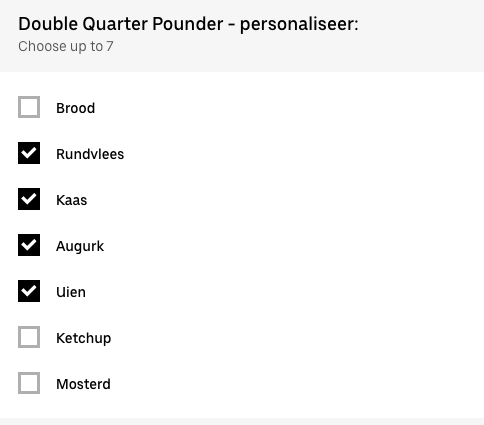 Select the single burger and not the menu, because it comes with fries (and we don't want them!).
My experience:
McDonald's just rolled in a foil the hamburgers with above the cheese. The result was that I wasted a lot of cheese because was sticky to the paper.
Burger King did not use foil but a salad box: they placed the hamburger in a bed of salad and above the burger the cheese. In this way, no cheese was wasted and my experience was so much better.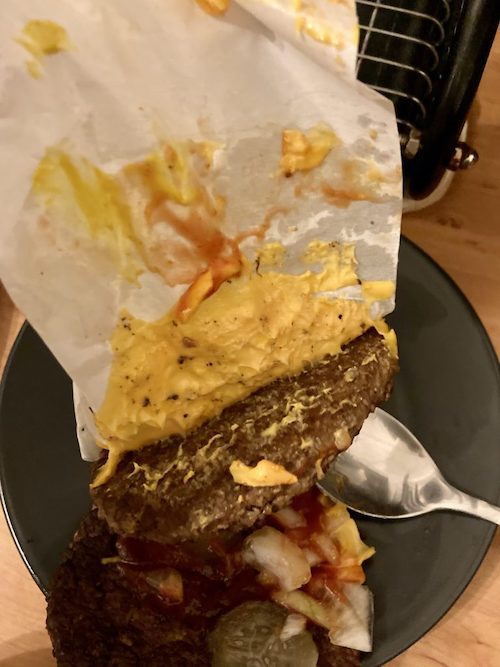 Trick: if you are ordering while with other guests, keep the bun in your burger: in this way you are sure all will stay in place. Just give your buns to your guests so they have extra bread (if they wish!).
Poke bowl
In the summer, poke bowls are my favorite dinner because they are fresh, healthy, and filling. The poke bowl is a Hawaiian national dish and the main ingredient is raw marinated fish.



Poke bowls have a base of quinoa or other carbs.Unfortunately, many restaurants, like Eazie, have their already assembled bowl, and is not possible to make any change.
Choose a restaurant where you can create your own poke. Usually these restaurants has interesting options, such as salad mix or zucchini noodles.
As a protein option, you can choose tuna, shrimps, and salmon and also chicken and tofu. You can add to the bowl a lot of keto-friendly vegetables such as avocado, edamame, tomatoes, and onions.
Poke bowl restaurants where you can create your own poke:
Poke Club
Hola Poke
Japanese Restaurant
Ordering Japanese food is quite easy, but still tricky for the sauce and the sugar they can use in their recipes.
Stay away from:
Sushi
Tempura
Nigiri
Gunkan
Maki
Handroll
Futo maki
What you can order:
Sashimi
Edamame
Miso soup
Sashimi is the best thing you can order.
Sashimi is not other than raw fish, without any sauce.
Perfectly keto.
Notice this: the quality of raw fish is higher than the one used for the sushi.
Quality eating!
Edamame. For 100 grams edamame has 6 grams net carbs.
Is a very tasty and salty side dish. In my opinion, it fits very well in a keto diet.
Miso Soup it's another option to order.
It's a broth with fermented soybean paste, tofu and vegetables.
Seaweed is controversial. For 100 gr the carbs are 10. I don't consider it a high carb score, especially because they won't serve big portions. The problem is that restaurants add some sugar to improve the taste increasing the number of carbs per portion.
Most famous Japanese restaurants in the Netherlands:
SUMO
ICHI-E
Chinese Restaurants
Ordering at a Chinese meal can be tricky because the food you order can be cooked in a sauce you cannot skip. Also, many meals come in combination with rice or other carbs, making all the process frustrating.
Every Chinese restaurant is different: you have to spend some time researching their menu and trying to see which meal can be keto or not.

In general, in the Chinese restaurant, you can find some keto options like:
Roasted chicken
Roasted pork
Chicken with vegetables
Chicken with nuts

Avoid all the meat that has sour, sweet, or any sauce in their description because obviously the food is cooked with some carby add-on. I don't order often Chinese food but when I order my only choice is the roasted duck. I choose the duck because near my place they cook it without any sauce.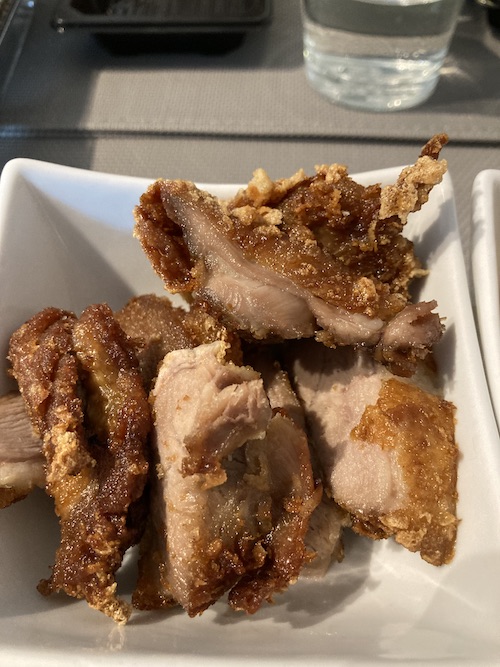 Italian Restaurants
Ordering at the Italian restaurant is quite easy. Italians don't use many sauces but they use mostly olive oil. Read carefully the ingredients in their menu to be sure. Also, if a meal is served with fries ask to convert them into a salad: Italian restaurants have always ready salad.

What you can order:
Starters: cheese, salami, ham, sausages, olives
Roast chicken
Steaks
Fish – cooked in oil and spices
Vegetables, roasted and baked
Salads, with meat or fish, without sauce or bread crumbs

Spare ribs
Spare ribs are not my first choice. The problem in the Netherlands is that they always add some sauce that brings along a lot of carbs. If I order ribs I make sure I take the original version and without any fries.

Spare ribs Express is the one I am always happy with, I order the Classic (naturel) ribs.
They have also salmon cooked in olive oil.



---


I will keep my eyes open and update this post when I will find more places where to order keto food in the Netherlands!
More ideas, to eat out:
Eat Keto and low-carb in Amsterdam and in the Netherlands
Eat keto at IKEA
Keto products at Holland and Barrett
Keto products at HEMA
Keto at Starbucks
Keto meals at Vapiano
Keto snacks at AH To GO
Order keto food at home in the Netherlands


---
"This post may contain affiliate links. This means I will get a commission if you purchase through my links, at no extra cost to you. All the opinions are my own. Read the full disclosure here."