Navigate to where you want to go:

One of the benefits of the keto diet is that helps reduce inflammation in the body.
Following a keto lifestyle push us to consume a lot of anti-inflammatory foods.

What is inflammation?
Inflammation is part of the body's defense mechanism: is the reaction of the body in front of an injury or infection.

Inflammation plays a vital role in healing, but many experts believe inflammation may lead to a wide range of chronic diseases.

How the keto diet reduces inflammation?
The keto diet promotes the consumption of anti-inflammatory foods while demoting the consumption of inflammatory foods.

Anti-inflammatory foods:
Olive oil
Avocados
Tomatoes
Nuts
Leafy greens
Eggs
Fatty fish
Berries
Inflammatory foods:
Sugars
Processed carbohydrates (such as white bread and pasta and many baked foods)
Soda and other beverages containing sugar
Red meat and processed meat
Unhealthy fats like margarine and lard
Corn, safflower and soybean oil
Starchy vegetables (such as potatoes, and sweet potatoes)
High-fructose fruits (such as bananas, and pineapple)
Processed and fast foods
Tips to make your keto diet the most anti-inflammatory

If you follow a keto or a low-carb diet, you won't have to do great efforts.

Avoiding sugars and processed carbohydrates is already a big step.

But if you want to take the benefits to the highest level I have some tricks.

Buy high-quality fish and meat: supermarkets in the Netherlands usually don't have great choices.
There are many farms selling fresh meat online. Read here where to find grass-fed meat in the Netherlands.
I suggest buying the fish at a good fish market.

Focus on healthy fats: nuts, avocados, tomatoes, and olive oil rather than unhealthy fats. Don't buy them.

Avoid the pre-made sauces and try to create your own instead.

Stock your kitchen with berries and have a portion every day.


Consider meal prep, because a lot of cooking will be involved and you may want to save your time.


---

A ketogenic diet cuts off sugars, processed carbs, and many inflammatory products. But doesn't cut all these products.

A keto diet is not anti-inflammatory per se.

To wrap it up: researches show that avoiding inflammation in our body leads to better health.

In my grocery list, I have listed the keto-approved products, but among them, there are also foods not suitable for an anti-inflammatory diet.

A ketogenic diet can be anti-inflammatory but it doesn't have to be.
You can eat tons of inflammatory keto foods but still, you are doing keto.
---
---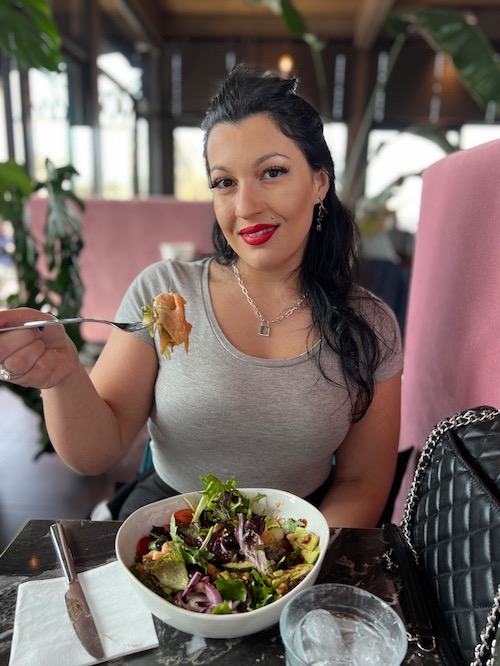 My name is Simona, a keto enthusiast, based in the Netherlands.
I live with my husband, my cat Newton, and a fridge full of cheese.
You find me on Instagram, Pinterest, and sometimes on Facebook.
I also write a lot of keto recipes on my Italian blog keto-with-simona.


Check also:
Keto products review
Discount codes
Keto favorite products
---
---
"This post may contain affiliate links. This means I will get a commission if you purchase through my links, at no extra cost to you. All the opinions are my own. Read the full disclosure here."
---