Navigate to where you want to go:
I recently discovered a chain in Holland, Salsa Shop, where is possible to have a keto or low-carb meal. You can find the menu here, it is really simple, not many choices. You will notice that Salsa Shop is really the Dutch Chipotle.
I love that on the website you will find a section with nutrition: you can combine virtually your dish, and you will see the nutrition calculator, with the macros!
The salsa shop has multiple locations in Amsterdam. Read also where to Eat keto in Amsterdam.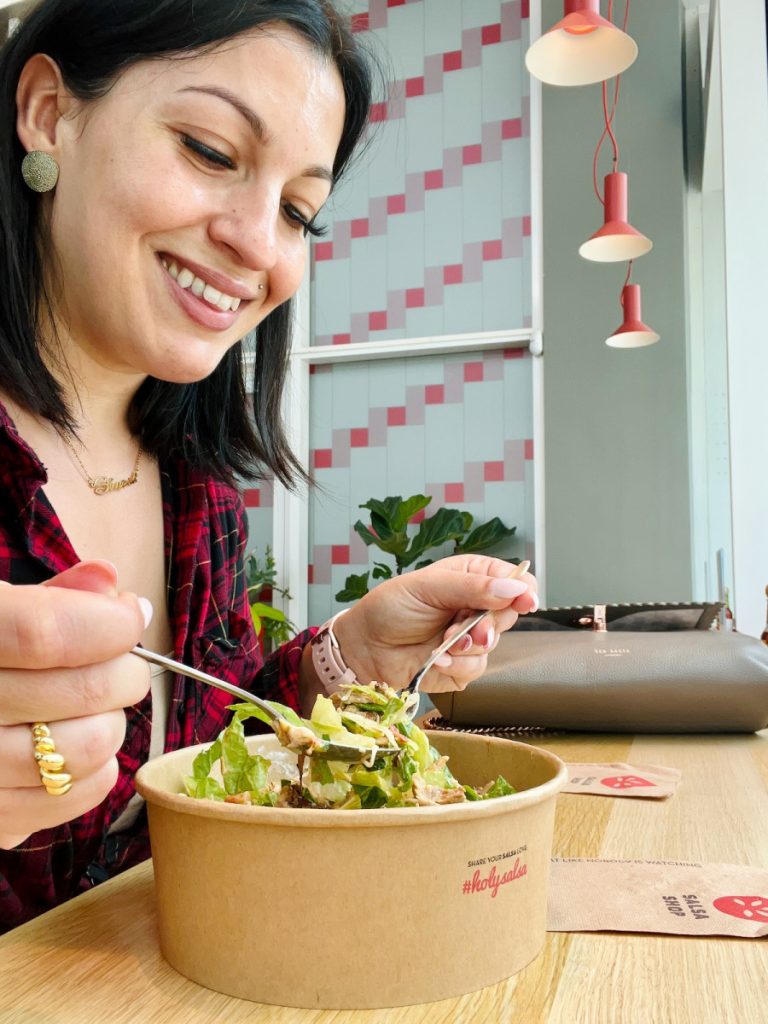 What to order to eat Keto and low-carb at Salsa Shop
Forget tacos and burritos. If you are following low-carb or keto, just combine your own salad.
They will ask if you want black beans, just say you would like to have salad.
You will then have to select your filling, toppings, and sauces.
Fillings are basically protein. There are also. 2 vegetarian options.
The options are between:
Chicken (halal)
Barbacoa (Spicy shredded beef- halal)
Carnitas (Juicy seasoned pulled pork)
You can also ask for a double portion
Grilled veggies (vegetarian option)
Chili sin carne (vegetarian option)
Toppings are extra ingredients. Low-carb keto toppings you can choose:
Pico de gallo
Cheese
Guacamole
Sour cream
You can also choose your preferred sauce. Sauces usually have hidden carbs.
Among all, I believe the best one is the "fresh cucumber yogurt". These sauces seem pretty oily, I guess a small amount won't hurt your diet so much.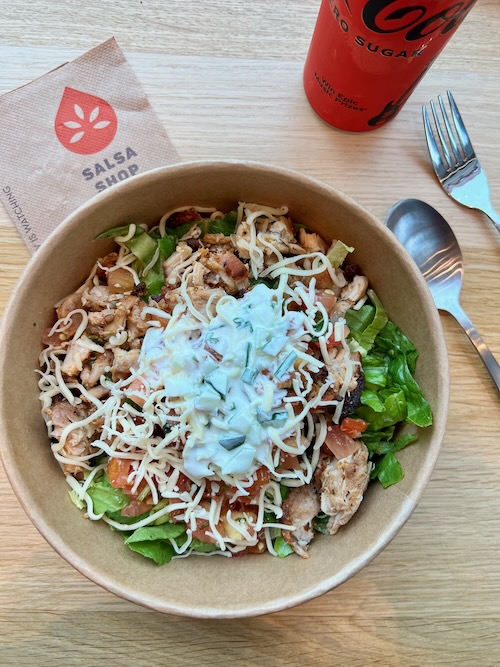 Sugar-free drinks at Salsa Shop
At Salsa Shop, water and sugar-free sodas are available.

My opinion of Salsa Shop
Yes, choices for people on keto are not really many (just a salad) – with a few toppings to choose from.
A salad without extras cost around 15 euro. Considering is freshly made I believe is a fair price.
I recommend a double portion of protein because the amount they put in is not a lot ( notice: will be counted as an extra ingredient – so you will pay extra).
I love that you can ask the server to add some extra or to put a little bit of an ingredient (I asked to have just a small amount of sauce!).
All considered, Salsa Shop is a great place to get a keto low-carb meal.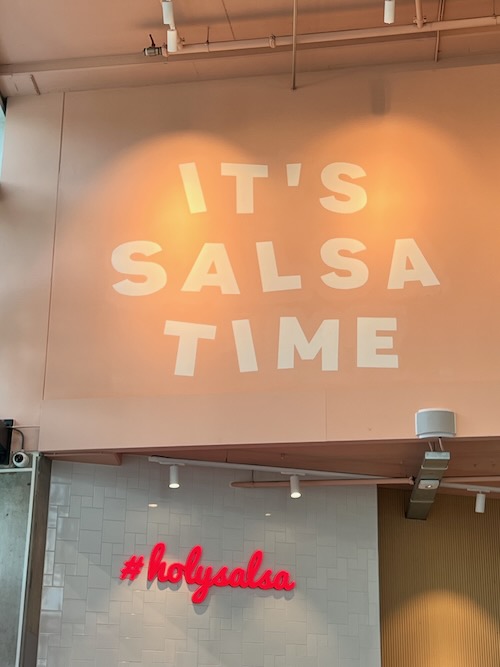 ---
Read also the keto options at the following restaurants:
---
---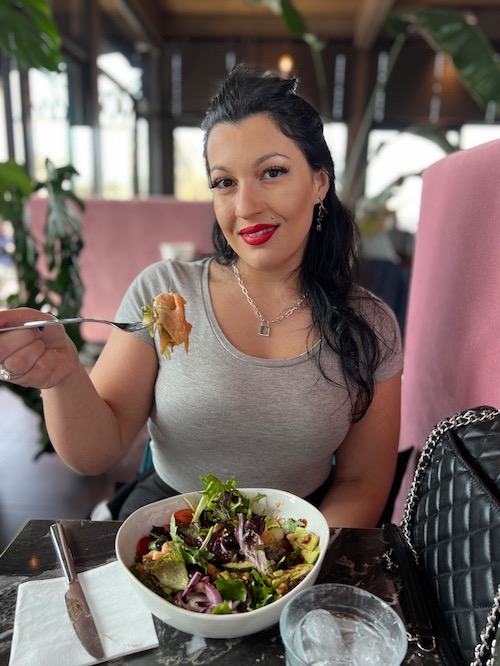 My name is Simona, a keto enthusiast, based in the Netherlands.
I live with my husband, my cat Newton, and a fridge full of cheese.
You find me on Instagram, Pinterest, and sometimes on Facebook.
I also write a lot of keto recipes on my Italian blog keto-with-simona.


Check also:
Keto products review
Discount codes
Keto favorite products
---
---
"This post may contain affiliate links. This means I will get a commission if you purchase through my links, at no extra cost to you. All the opinions are my own. Read the full disclosure here."
---