Navigate to where you want to go:
This is the review of the KETO Boostball Burners.
They are sold online in many flavors, and the price is more competitive. For example this mix.
You can find 3 flavors at Albert Heijn.
Read more keto products to find in Albert Heijn.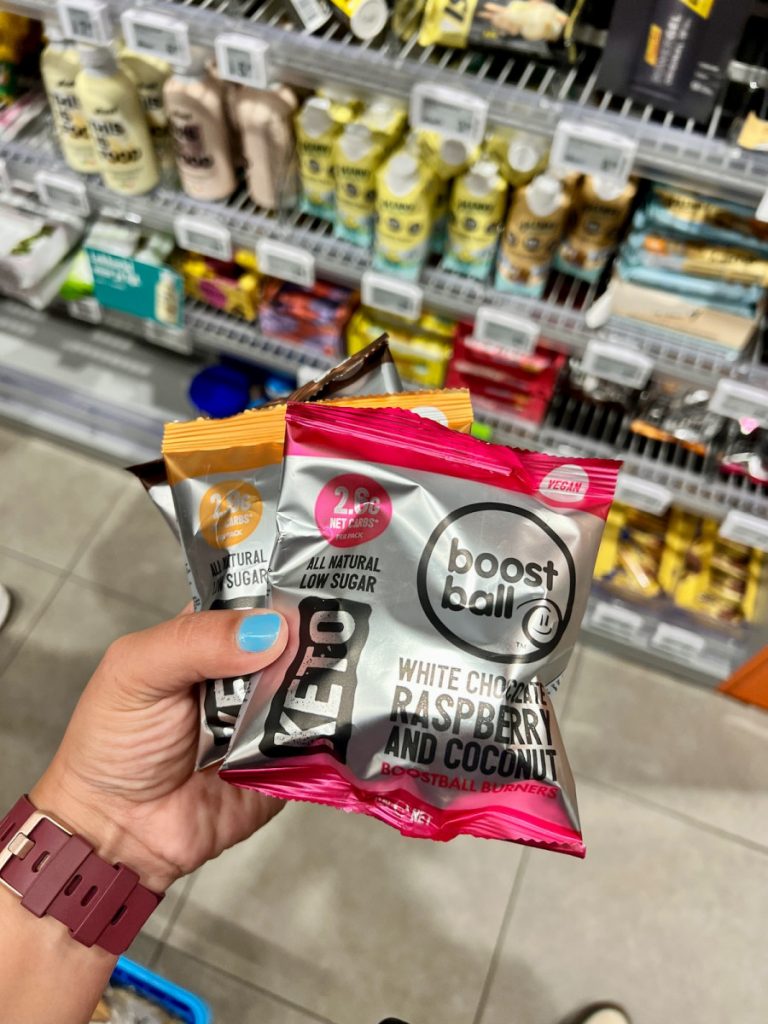 What the KETO Boostball Burners are?
Boost Balls is a company based in the UK, that sells these ketogenic, all-natural balls.
Available in many flavors, these balls are keto-friendly, and real "burners" because packed with MCT oil. They are packed in a small bag of 40 grams, and they are very comfortable to take everywhere.

The Ingredients of the KETO Boostball Burners
The ingredients are not too many, and they are all-natural. I appreciate this.
The main ingredients, common to every flavor, are: organic cacao butter, desiccated coconut, peanut butter, and peanut powder. The balls contain also MCT oil.
The Flavors of the KETO Boostball Burners
Peanut Butter Cup: this is my favorite flavor. Full, chewy peanut butter taste in my mouth. very easy to melt. A pack of Peanut Butter cup has 2,9 net carbs.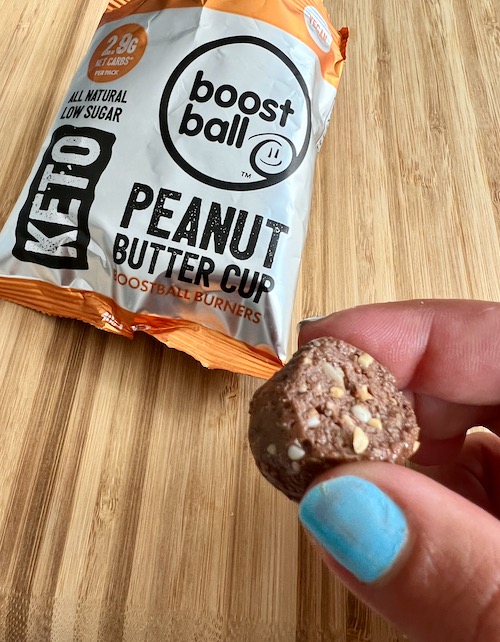 Raw Choc Brownie: The balls taste a bit of peanut butter, but has more a chocolate vibe. Not bad. 2,8 net carbs per bag.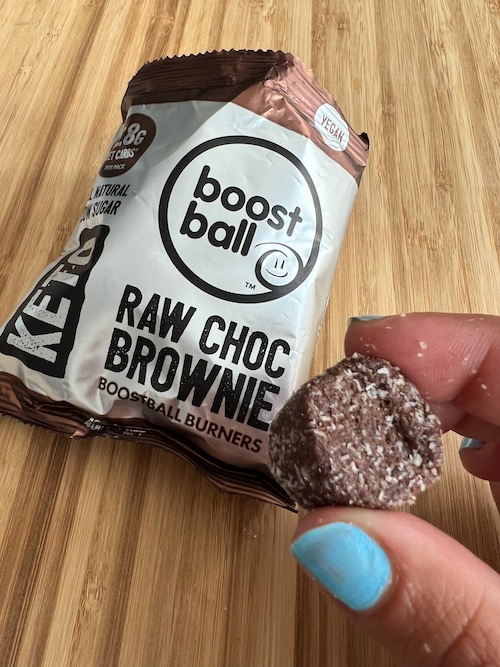 White Chocolate, Raspberry and coconut: this is the flavor I liked less, but I heard some people are crazy about it. It is like a berry pie, very sweet. I am not really a fan of this flavor but is not bad. 2,6 net carbs per pack.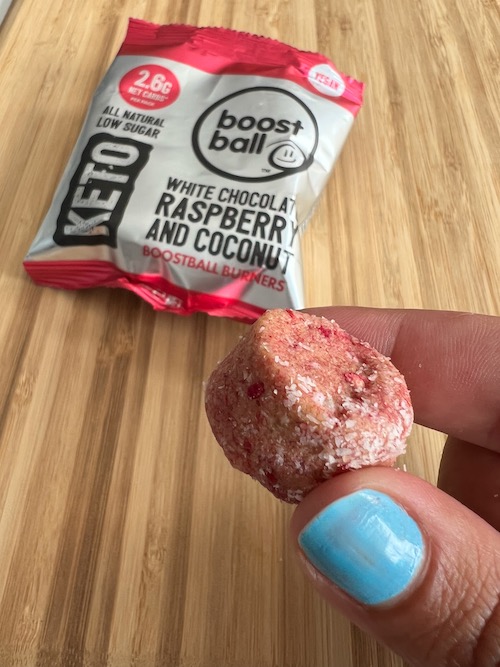 Mint Choc chip: I like mint,but not too much. And these balls had too much mint. I did not enjoyed them. 2,8 net carbs per bag.
There are other flavors, like Cherry or hazelnut, but I have not tried them yet.
Boostball Burners: Final Conclusion
The bag is very small for the price (2,99 at Albert Heijn). As always keto is a pricey lifestyle.
We have to say that also a bar costs about 2,99 for about 40 grams, so the price is quite aligned with the market.
Online the price is a little bit cheaper – almost 1 euro less on Amazon, depending on the bargain.
I do not mind spending 3 euros on a natural snack, very practical to take with me.
The only negative note is that during warm days, the burners can easily melt.
---
I hope you enjoyed this KETO Boostball Burners Review. Other articles you may like:
Where to buy keto products in the Netherlands
Steviala, keto baking products
Keto and low-carb bars in the NL
---
---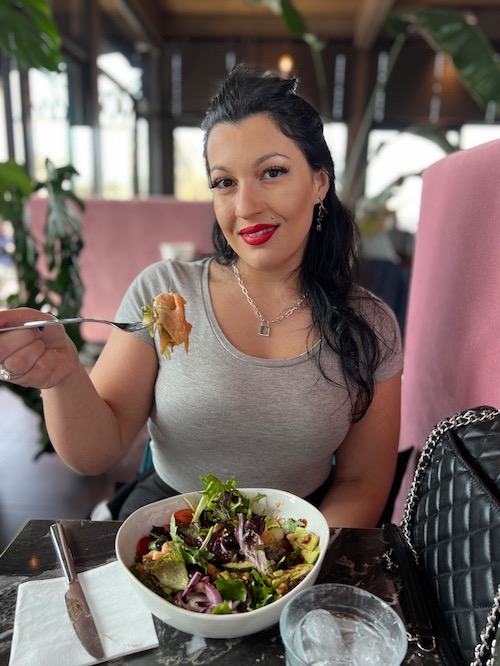 My name is Simona, a keto enthusiast, based in the Netherlands.
I live with my husband, my cat Newton, and a fridge full of cheese.
You find me on Instagram, Pinterest, and sometimes on Facebook.
I also write a lot of keto recipes on my Italian blog keto-with-simona.


Check also:
Keto products review
Keto favorite products
---
---
"This post may contain affiliate links. This means I will get a commission if you purchase through my links, at no extra cost to you. All the opinions are my own. Read the full disclosure here."
---