Navigate to where you want to go:
I recently started a high-protein approach to keto, so I am very focused on my protein intake. I read that jerky is a great way to introduce more protein, and I could not find any sugar-free jerky in the Netherlands. Luckily, I found sugar-free biltong, which is now one of the High-Protein Products I am Obsessed with.
Read also:
Grass-fed meat in the Netherlands
Best keto-friendly meat restaurants in Amsterdam
Best Sugar-free Whey in the Netherlands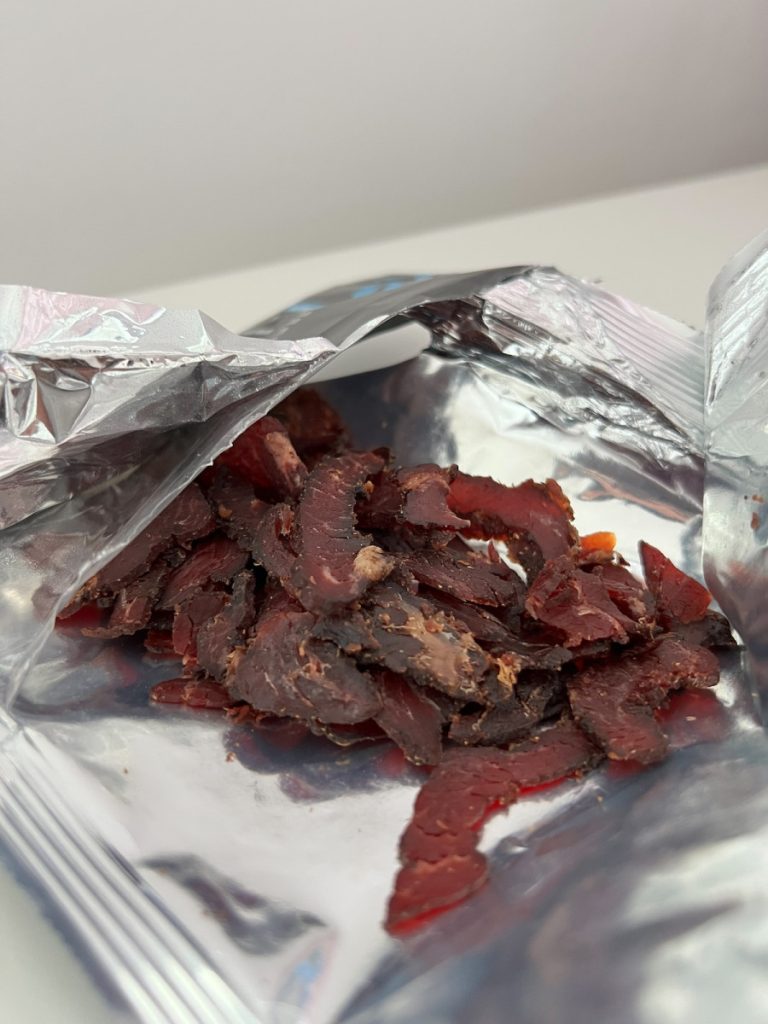 What is Biltong?
Biltong is a dried, cured meat, originally from South Africa. The meat is cut into flat pieces or strips.
Biltong is usually made from beef and spiced with pepper, coriander, salt, and vinegar.
Biltong was brought to South Africa by the early Dutch settlers. The word "biltong" comes from bil ("buttock") and tong ("strip" or "tongue").
Difference between Biltong and Jerky
Biltong and Jerky are both dried meat, but they are very different. Biltong origins from South Africa, while Jerky origins from the USA.
Biltong normally does not contain any sugar additives or artificial ingredients. Jerky most of the time has additives and sugar, and as a result, has a low nutritional value.
Biltong is made through a slow process, where the meat is cured using only air, vinegar, and salt.
Jerky is cooked and smoked, making the process faster.
As a result, biltong is softer and saltier, and jerky is chewier and smoked.
The biltong has more fat than jerky.
Where to find Sugar-free Biltong in The Netherlands
Sugar-free Biltong cannot be found in the supermarket in the Netherlands. You can find biltong online.
Here is a list of the most common online shops:

Biltong BEEFit – packaged in small bags.
Ember Biltong Original – packaged in small bags.
Vlees Bij Ons Biltong – no preservatives so extremely perishable.
Runder Biltong – no preservatives so extremely perishable.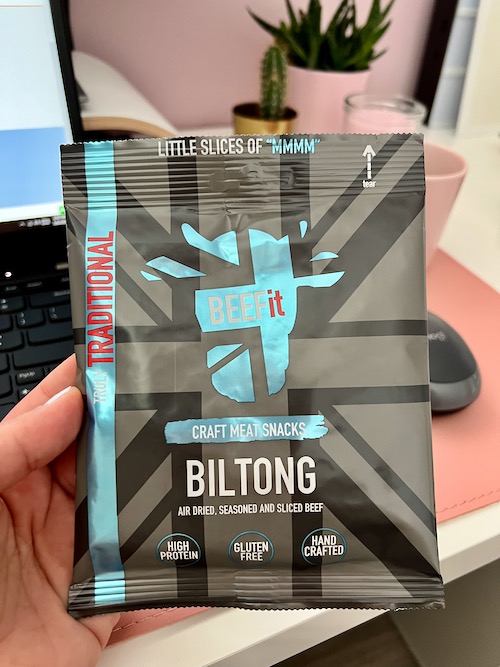 Is Biltong a healthy product?
Biltong contains a high level of protein and has no added sugar, making it a very healthy snack.
Is Biltong ok for the keto diet?
Biltong is perfect for keto and for any high-protein diet. It has 0 sugar, almost zero carbs, and is high in proteins (more than 50 gr per 100 gr). It can be enjoyed as a lunchtime snack, a meal replacement, or a pre-post-workout meal.
How I consume Biltong
I usually consume Biltong as an afternoon snack or lunch. I like to pair it with other proteins, such as yogurt or eggs. It is also great as a snack on the go, and easy to keep in my bag!
---
Read also:
Best yogurt for the keto diet in the Netherlands
Keto and low-carb pasta in the Netherlands
Keto crackers in the Netherlands
How I make my keto protein buns at home
---
---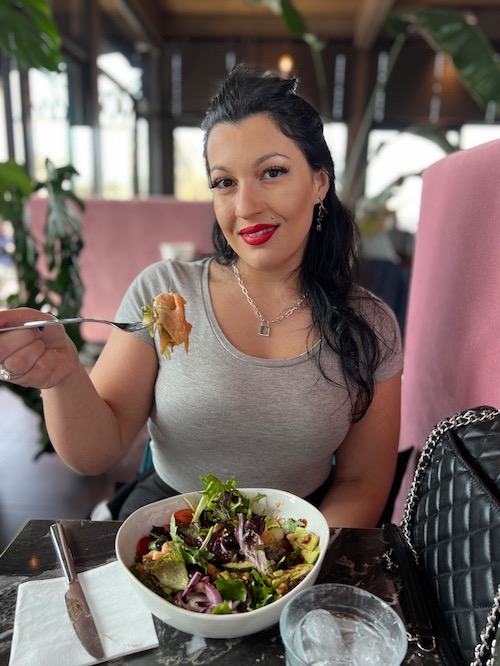 My name is Simona, a keto enthusiast, based in the Netherlands.
I live with my husband, my cat Newton, and a fridge full of cheese.
You find me on Instagram, Pinterest, and sometimes on Facebook.
I also write a lot of keto recipes on my Italian blog keto-with-simona.


Check also:
Keto products review
Discount codes
Keto favorite products
---
---
"This post may contain affiliate links. This means I will get a commission if you purchase through my links, at no extra cost to you. All the opinions are my own. Read the full disclosure here."
---