Navigate to where you want to go:
In this article, I will write about all the Best keto-friendly Meat Restaurants in Amsterdam. I like to try always new restaurants, so this list will be updated. Often.
If meat is what you want, all the options below won't disappoint you. Read my brief notes and make your decision.
Read also:
The best places to eat keto and low-carb in Amsterdam (and in the Netherlands)
The best places to have a keto breakfast in Amsterdam
Where to get a keto coffee in the Netherlands
Cannibale Royale
Cannibal Royale has many locations in Amsterdam. You will love this brasserie chain.
Sauces are served in separate jars. They have several types of steaks, and you can choose the size.
Also, you can choose separately a side dishes for your steak.
Loetje
Loetje is very popular for its steaks are tender, juicy and so tasty. You will love the gravy!
Skip the bread and embrace the gravy. I love that gravy. Did I say it too many times gravy?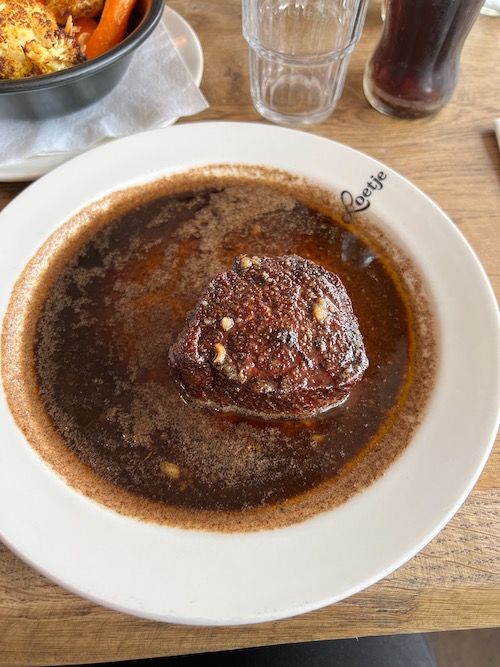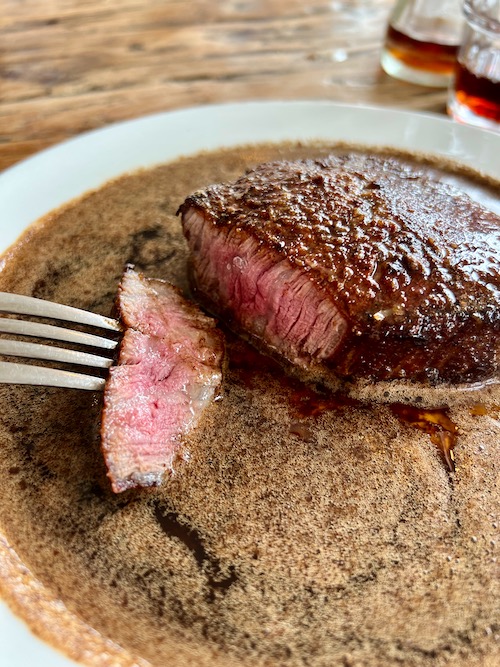 The Butcher
The Butcher has several locations in Amsterdam, and all of them have on their menu a bunless burger.
You can customize it of course, but it is really tasty as it is.
BUN-LESS BURGER: Angus beef patty, portobello mushroom, tomato, lettuce, grilled onion, gherkin & e Butcher sauce. The bun is the mushroom. Is delicious.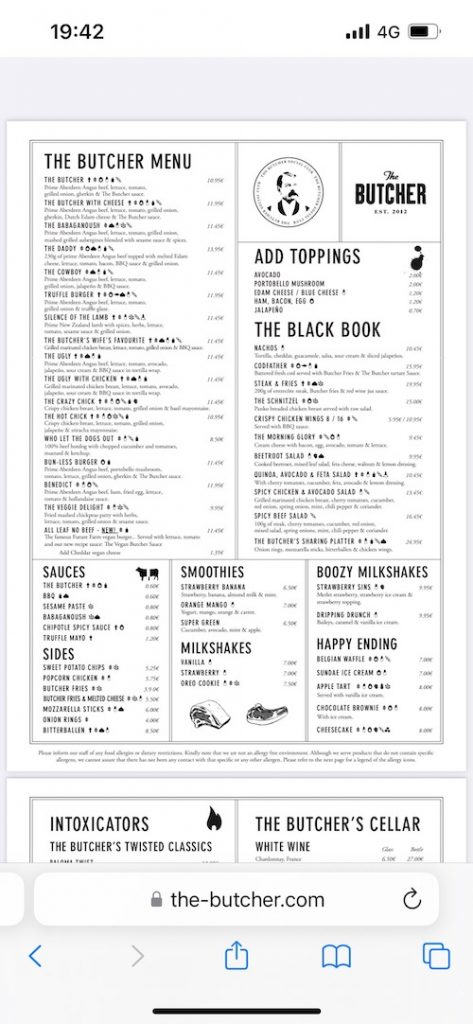 Manoto
Manoto is a Persian Restaurant situated in the Jordaan. The meat is fresh and very tasty. Leave out the rice, and enjoy the meat, the veggies, and the yogurt dips.
Read also: Eat keto at the Persian Restaurant
Grillhouse Nader
Don't skip Grillhouse Nader, a real hidden gem. Small grill house, not fancy at all, but you will find amazing food and friendly service (Boris – the best host in Amsterdam).
Here's what I ate, and I loved it all:
Starter: meatballs in sauce (they are amazing – maybe the best meatballs I ever ate – similar to Italian meatballs).
Mean course: Ribeye with 2 fried eggs.
Grilled veggies are also nice, and the salad has a particular taste (I could taste cumin).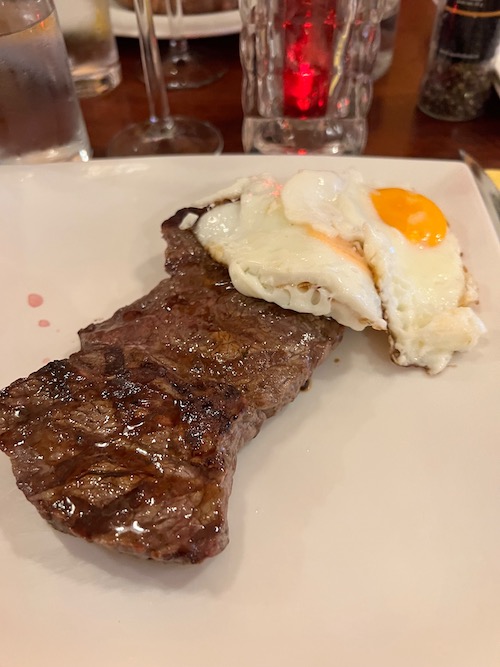 Rancho
I love the meat at Rancho! And the good this is: the steaks won't come with fries like happens basically everywhere. You will have to choose apart your side dish. Go for mixed salad or grilled veggies.
Another thing that I love: sauces are always served in a separate jar, so if you don't want them, you can easily skip them.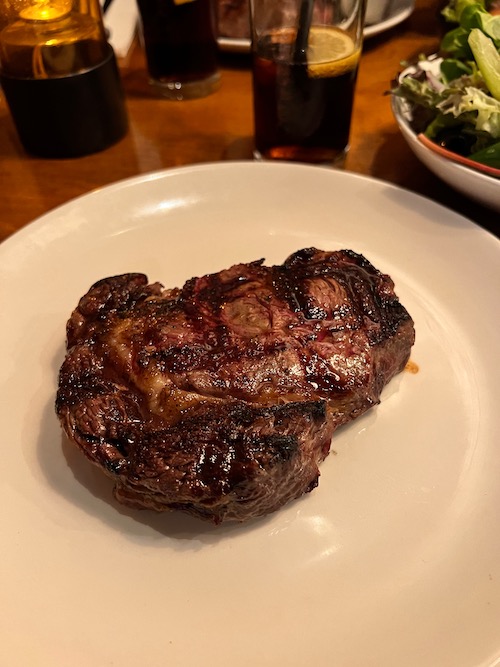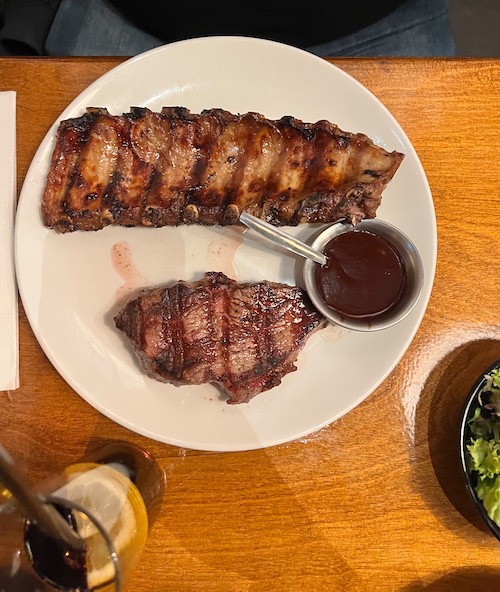 The Uptown Meat Club
The Uptown Meat Club has a lot of high-quality and variety of meat, such as chateaubriand, cote de boeuf, and tenderloin. Also, they have many keto-friendly side dishes, such as asparagus with Parmigiano, grilled veggies, and salads.
Braai
Braai has 2 locations in Amsterdam. They use the barbecue and grilling techniques from all over the world. It is a nice place for a group of friends because the place is intimate and not super crowdy. A lot of steaks and Entrecôtes are available.
My favorite dish? The Pork belly.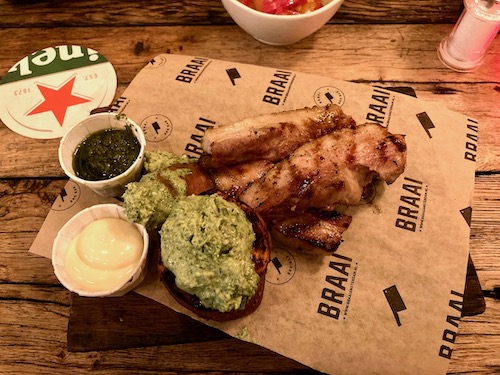 ---
I hope you liked this post on the best keto-friendly Meat Restaurants in Amsterdam. I like to try new restaurants and I will keep this blog post up to date.
More articles you may like:
Where to find grass-fed meat in the Netherlands
Best keto breakfast in Amsterdam
---
---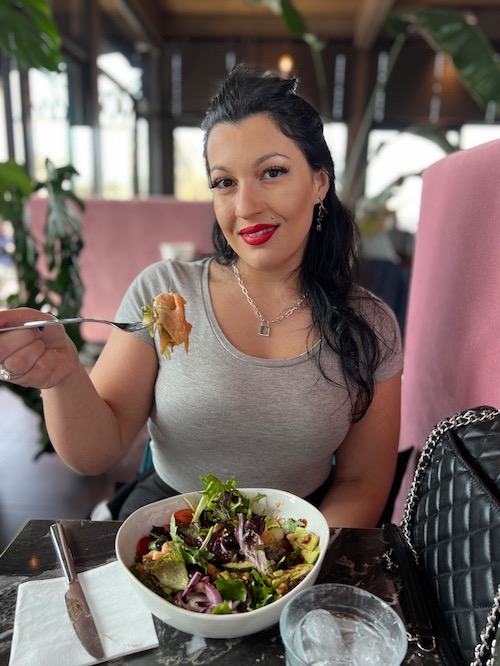 My name is Simona, a keto enthusiast, based in the Netherlands.
I live with my husband, my cat Newton, and a fridge full of cheese.
You find me on Instagram, Pinterest, and sometimes on Facebook.
I also write a lot of keto recipes on my Italian blog keto-with-simona.


Check also:
Keto products review
Discount codes
Keto favorite products
---
---
"This post may contain affiliate links. This means I will get a commission if you purchase through my links, at no extra cost to you. All the opinions are my own. Read the full disclosure here."
---