Navigate to where you want to go:
In this article, you will find a few places where you can have a romantic keto dinner in Amsterdam for Valentine's day: in all the following places you can find keto and low-carb options.
Read also:
Keto snacks at Movie Theaters in the Netherlands
Keto friendly Meat restaurants in the Netherlands
Best places to have a keto coffee in the Netherlands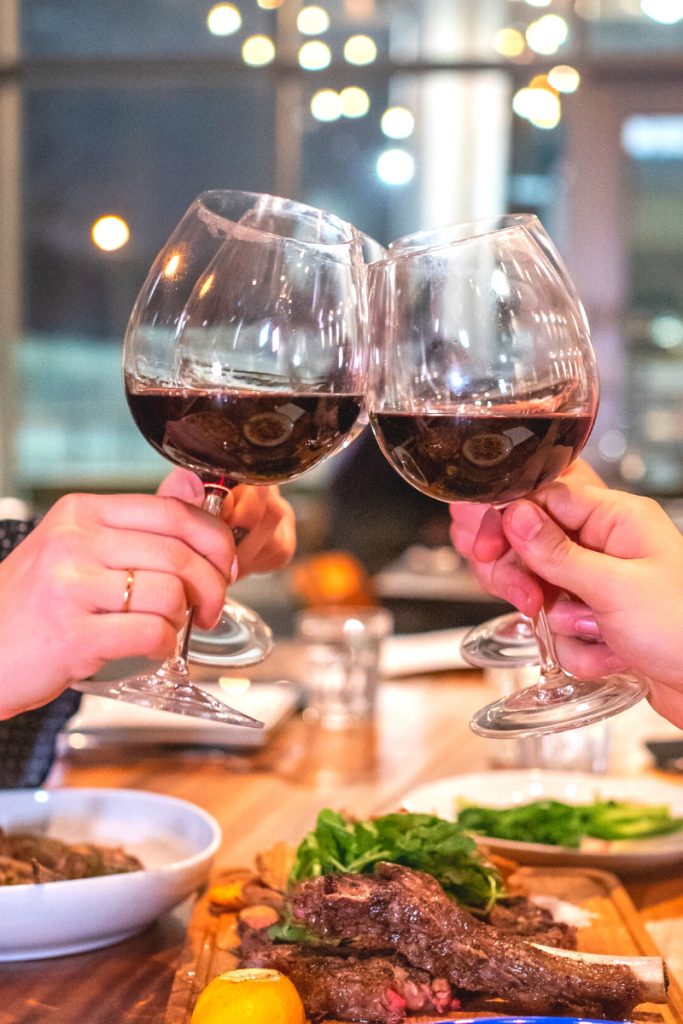 De Belhamel
De Belhamel is very romantic, situated in a quiet area on the border of the Jordaan. They have several keto options a la carte.
Midtown Grill
Midtown Grill makes everybody happy since they serve chicken, beef, or fish. It has a lot of keto and low-carb dishes, and you won't have to ask for modifications.
They also have grass-fed meat.
Toscanini
Toscanini is located in Lindengracht. It serves recipes from different Italian regions, often executed in a classic way, but also often with our own "twist". Toscanini's wine list is almost completely Italian, with many hidden pearls of small producers.
Stick to the meat and fish recipes and avoid the pasta.
Kaasbar
Kaasbar is the perfect date for cheese lovers since you can enjoy an easy dinner based on cheese fondues.
You can choose from 3 different cheese fondues. Swiss, truffle and blue cheese fondue.
If fondue is not for you, you can always order a cheese platter for 2.
Not in the mood to go out? Read How I Prepare My Keto Fondue at Home.
La Oliva
In La Oliva you will find many Spanish recipes. They serve several fish recipes, like the Pulpo a la plancha.
Rocca
Share tapas in Restaurant Rocca, or keep them all for yourself. Many tapas are totally keto, like the olives and the cheese. I suggest trying the octopus.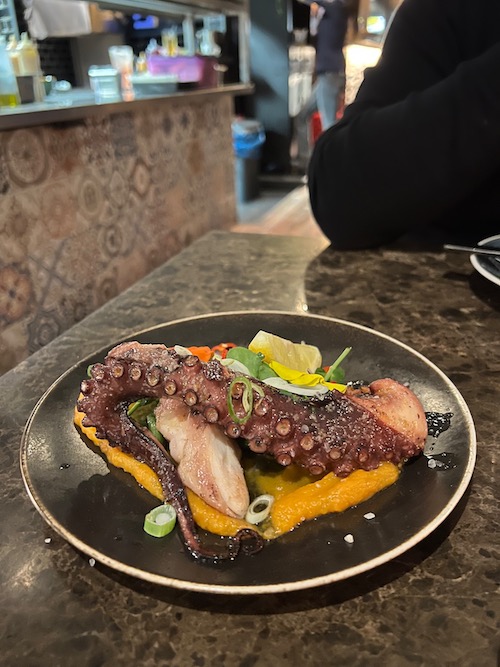 Bistro Suzette
Bistro Suzette is a contemporary bistro, excellent for a pleasant evening meal, but also for just a nice glass of wine. Accessible, warm, and cozy dining is in the city's heart. They serve a weekly changing menu, and everything is homemade.
Clos Amsterdam
Clos is both a wine bar and a restaurant, so is good for a drink, dinner, after-dinner drink, or anything else. The menu is not really full of choices, and the low-carb choices are not many, but they have Oysters.
The Duchess
The Dutchess has many keto options for dinner. The atmosphere is quite unique.
Pesca restaurant
If fish is all you need on Valentine's day, you must try Pesca. The particularity of this restaurant is that there is no menu. You just walk in and discover the catch of the day. Stick to grilled fish and keto is on.
---
I hope you will love this blog post on the best keto restaurants for Valentine's day in Amsterdam.
Read also:
Products that are always in my home for weight loss
Best keto drinks to order on a night out
---
---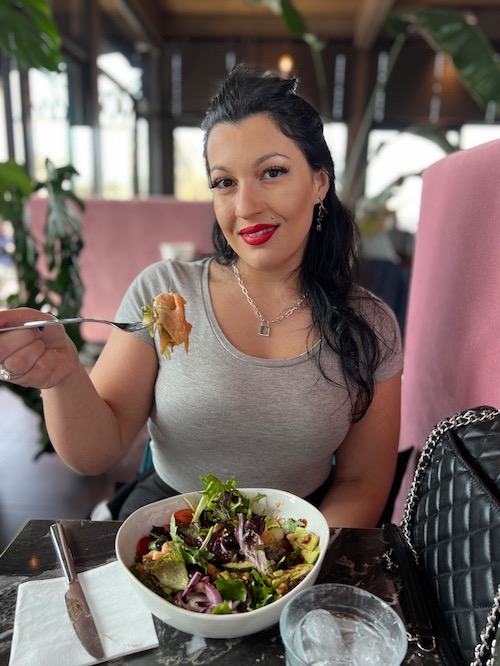 My name is Simona, a keto enthusiast, based in the Netherlands.
I live with my husband, my cat Newton, and a fridge full of cheese.
You find me on Instagram, Pinterest, and sometimes on Facebook.
I also write a lot of keto recipes on my Italian blog keto-with-simona.


Check also:
Keto products review
Discount codes
Keto favorite products
---
---
"This post may contain affiliate links. This means I will get a commission if you purchase through my links, at no extra cost to you. All the opinions are my own. Read the full disclosure here."
---