In this post, I will talk about the keto products always in my home for weight loss. No matter what, I always have these products, especially after a period of no-strict keto (Christmas time anybody?).
All the following products are suitable for a keto diet, are clean, tasty, and sustain weight loss.
Read also my favorite products.
More to read:
Keto snacks easy to carry in the bag.
Grocery list for the Keto diet
Eggs
Eggs are my favorite protein. I am not a fan of meat and fish in the Netherlands, but I am in love with eggs, in all the possible ways they can be cooked. For a fast snack, I like boiled eggs with good olive oil and salt. And my favorite fast lunch is fried eggs with cheese.
Bone broth
Bone broth is one of the best keto Products always in my home for weight loss.
Bone broth is an important source of collagen, sustains weight loss, and calms hunger.
In the Netherlands, my favorite bone broth is from Babs.
Read in detail about bone broth in the Netherlands here.
Veggies
In the winter, I am not consuming a big amount of veggies as I should. So I just buy the veggies, and eventually, I cook them – and eat them. Well, dinner prepping is also helping.
Chocolate
I love keto because sugar-free chocolate is allowed. After dinner, I love to satisfy my sweet tooth with some chocolate. My favorite 2 options in the Netherlands are:
Lindt 85% which is sugar-free and very tasty.
Funky Fat Foods, because available in 5 flavors, and they have MCT on them.
Edamame Pasta
Edamame pasta was the best keto discovery of 2022. It is so far my favorite keto pasta available in the Netherlands (and in the world I guess). A portion of 50 grams is quite big and fulfilling and has only 7,5 grams of carbs.
Read my review here.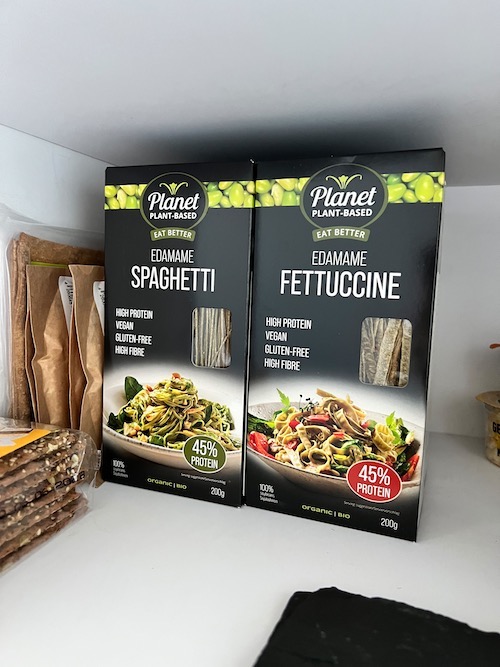 ---
More articles:
5 ways to get your diet back on track
---
---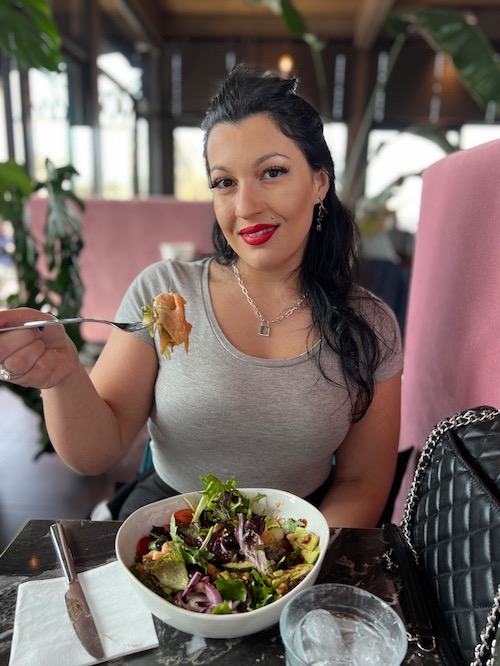 My name is Simona, a keto enthusiast, based in the Netherlands.
I live with my husband, my cat Newton, and a fridge full of cheese.
You find me on Instagram, Pinterest, and sometimes on Facebook.
I also write a lot of keto recipes on my Italian blog keto-with-simona.


Check also:
Keto products review
Discount codes
Keto favorite products
---
---
"This post may contain affiliate links. This means I will get a commission if you purchase through my links, at no extra cost to you. All the opinions are my own. Read the full disclosure here."
---