Navigate to where you want to go:
Have your spoon ready because a new brand of sugar-free cereals is available in Europe: Superzeros.
Superzeros cereals have more protein than regular cereals, zero sugar, and fewer carbs.
UPDATE April 2023: Their site is unreachable, not sure what happened. This is their INSTAGRAM.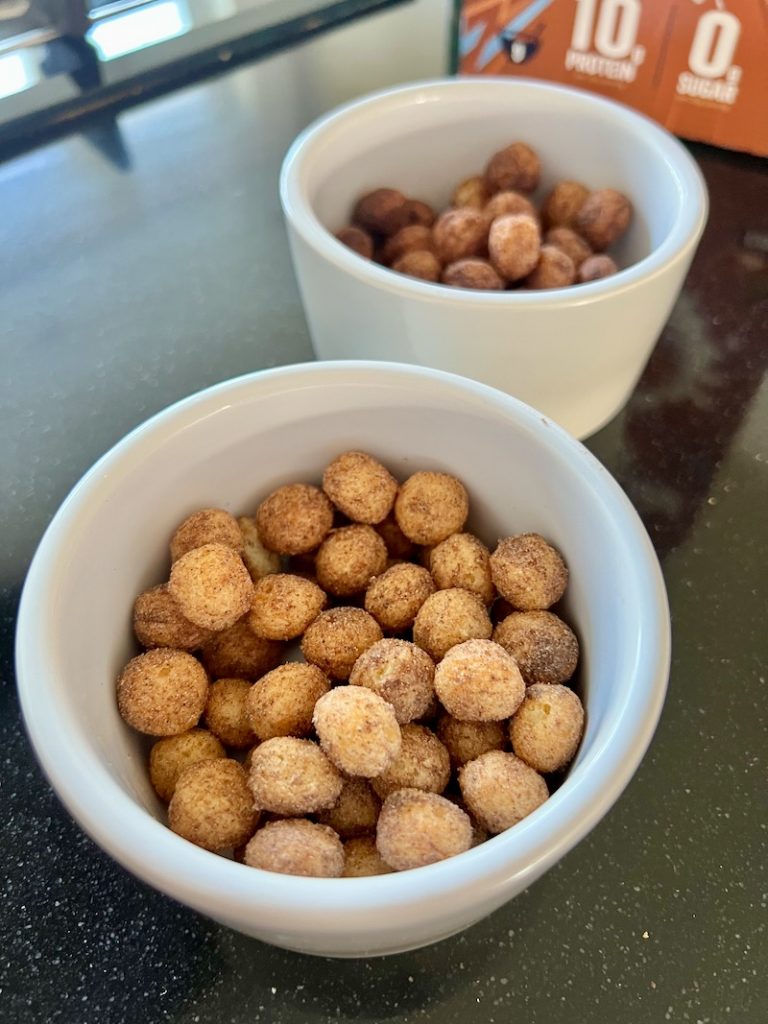 Superzeros Founder
The founder of Superzers is Noel, a breakfast person with a sweet tooth (wait, is he talking about ME?). Noel noticed that the market had sugar-free alternatives for snacks such as bars, candies, and shakes. On the other hand, cereals were still produced with a lot of sugar.
Noel started his mission to develop guilt-free and sugar-free cereals, perfect for staying healthy and in shape.
The brand
I love the word pun Superheroes/Superzeros: indeed these cereals have superpowers because they are:
Sugar-free
zero sugar
High fibre
High protein
Nut free
Low- carb
The products
Of course, Superzeros are not really real cereals. But the crunchiness, texture, and taste are identical to cereals! And that's what we fit peeps want!
A suggested portion is 30 gr, a good and satisfying portion. Every portion has 13 grams of carbs, and 10 grams of protein.
The flavors available are so far 2: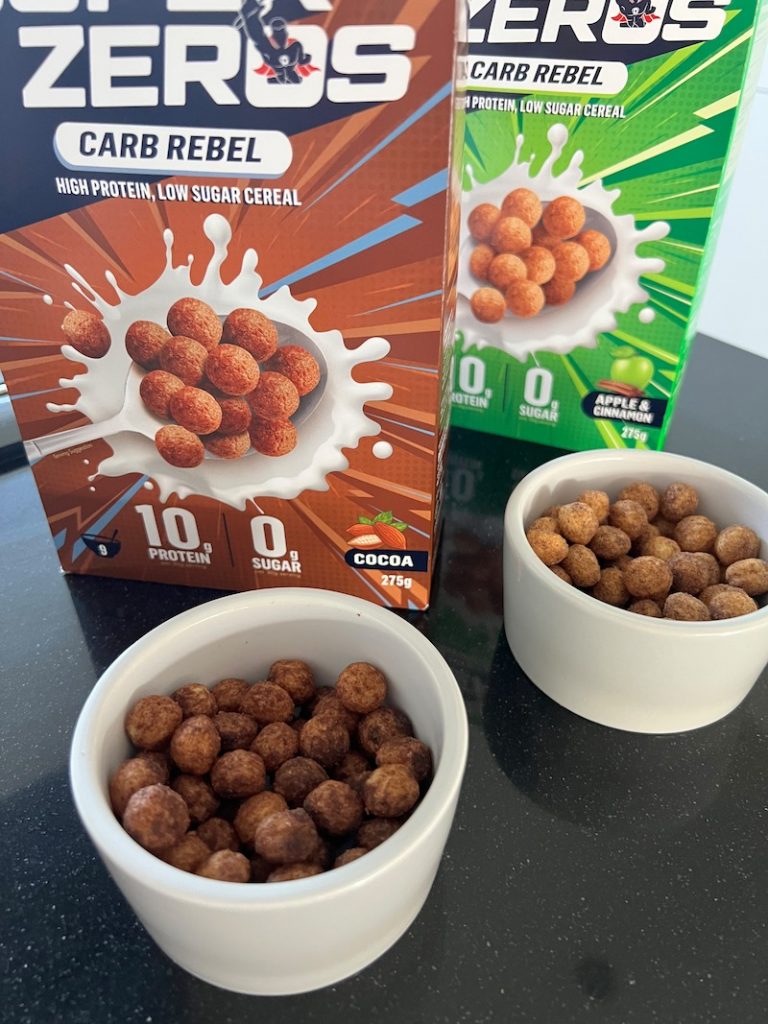 The following 2 flavors are coming soon and I am looking forward to trying them:
Honey nut (I need KETO Cheerios in my life AND I know YOU TOO)
Strawberry
The ingredients
The ingredients are perfect for a low-carb lifestyle.
There is 0 sugar in the Superzeros cereals.
The mean ingredient is protein blend (from milk), important because provides all of the essential amino acids for muscle growth and repair.
It contains also rice starch and tapioca flour, popular gluten-free alternatives. Important for the structure, taste, and nutrients such as fiber.
They also contain coconut oil, Inulin, Aroma.
The sweeteners used are a blend of Stevia and Maltitol.
The ingredients are perfect for whoever is following a sugar-free and low-carb diet.
These cereals are not keto-friendly: rice starch, tapioca flour, and Maltitol are not really ideal for a keto diet.
If you are on a keto diet, and you want to try them, of course, you can. You will have to consume them in moderation.
Shipping
They ship in Europe. Shipping costs may vary depending on the country.
Price
You can buy a minimum of 2 boxes on the website or a bundle with 4.
The price for 2 boxes is £12.99 (about 15 Euro).
For 4 boxes you will pay about 28 Euro. You can buy 4 boxes of the same flavor or have the mixed box.
Why Superzeros cost more than normal cereals?
The ingredients in the sugar-free and low-carb cereals are typically more than 10 times the price of typical cereal ingredients. Superzeros are made with high-quality ingredients, and the product price goes up.
I honestly don't find this price very expensive: a low-carb life is not cheap, we know.
My favorite Superzeros flavor
My favorite flavor is Apple & Cinnamon. Since I am most of my year on a keto diet, apple is a taste I miss so much. And these cereals are good to remember how an apple tastes.
Cocoa is also good, I am very satisfied, and I am obsessed with this crunchiness!

How to consume Superzeros cereals
I suggest consuming cereals with milk (cashew or almond milk).
You can also crunch these cereals without milk, like a crunchy snack. I think the best way is with milk, because they get a little bit more crunchy (but still crunchy, because their crunchiness is insane!), and with the milk, the taste is improved!
The cereals can also be used in fit recipes; they can replace puffed rice, for example.
My final opinion
I am a cereal person and you know I missed cereals so much. I am pleased with this sugar-free option.
Superzeros Sugar-free cereals taste amazing, and the crunchiness is insane! I look forward to digging my spoon into the new entries, especially the Honey flavor!
For a cereal, 13 grams of carbs is nothing and compared to the ones sold at the supermarket, they have one-third fewer carbs and a double amount of protein: BOOM.

Lots of love for this emerging keto European brand. Buying their products is a way to sustain them and also a way to tell the market that not everybody is buying their crappy, full-of-sugar products.
So, Superzeros cereals, welcome to my life – see you soon with the new sugar-free flavors!
---
More articles you may like:
Where to buy keto products in the Netherlands
Grassfed meat in the Netherlands
---
"This post may contain affiliate links. This means I will get a commission if you purchase through my links, at no extra cost to you. All the opinions are my own. Read the full disclosure here."
---
---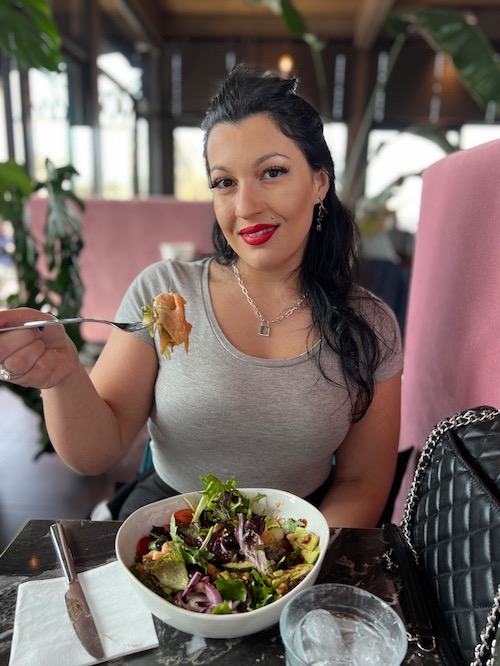 My name is Simona, a keto enthusiast, based in the Netherlands.
I live with my husband, my cat Newton, and a fridge full of cheese.
You find me on Instagram, Pinterest, and sometimes on Facebook.
I also write a lot of keto recipes on my Italian blog keto-with-simona.


Check also:
Keto products review
Keto favorite products
---
---
"This post may contain affiliate links. This means I will get a commission if you purchase through my links, at no extra cost to you. All the opinions are my own. Read the full disclosure here."
---