Navigate to where you want to go:
Sardinia (Sardegna, in Italian) is a paradisiac island in the south of Italy, in the middle of the Mediterranean Sea, where you can hike in nature, swim on crystal waters beaches, and eat keto very easily.
The diet followed here is Mediterranean: fresh fish, meat, and extra-virgin olive oil.
Read also: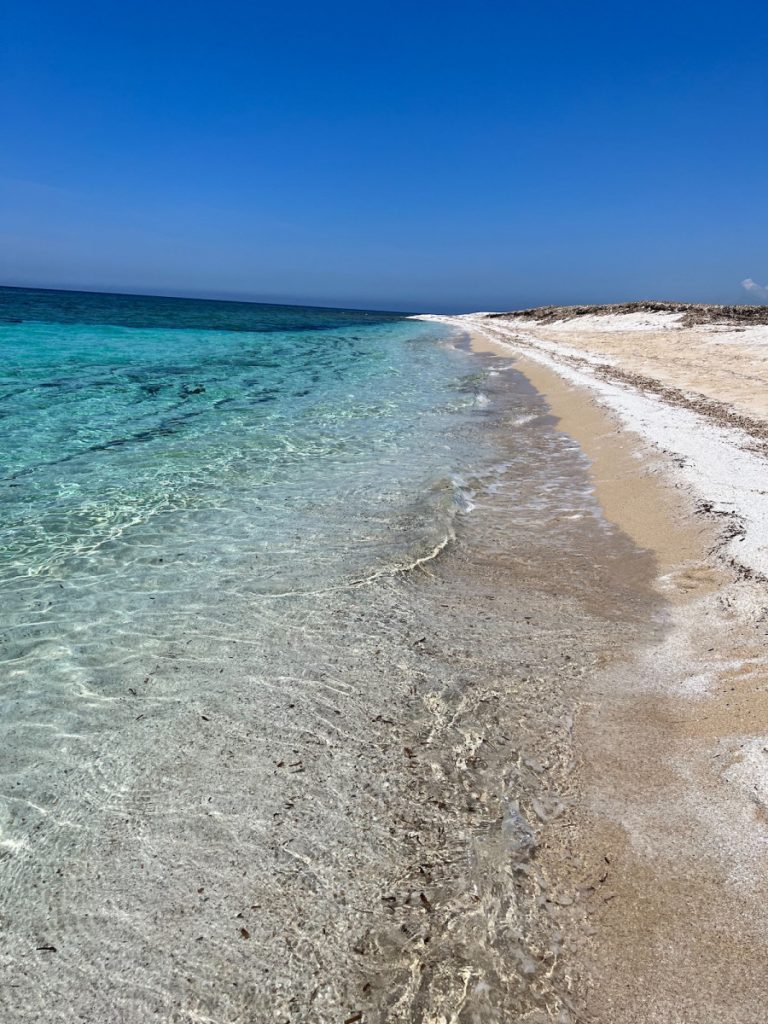 A few things about Sardinia
Is it easy to eat keto in Sardinia?
Eating keto and low-carb in Sardinia is not only easy but also tasty.
It is wrong to think that Italy can offer only carbohydrates, such as pasta and bread. A few of the best, typical Sardinian specialties are keto-friendly indeed. Juicy meat, cheese, fresh and salty fish, local dry sausages, and cheese.
If you follow a clean keto, Sardinia is a Paradise for you: stick to fresh grilled fish, meat, eggs, and healthy fats. You will love the extra virgin olive oil.
If you follow a dirty keto, you will be amazed by all the variety of Sardinian sausages and cheese. Also good is the meat lunch: Prosciutto Crudo and guanciale are really tasty on the island.
In Sardinia is very easy to follow a Mediterranean keto, mixing up all the foods that are Mediterranean and sugar-free.
Focus on the quality of the foods. Try to eat in good restaurants, and visit the farms on the island: many of them are selling their products! You will find the real, tasty Sardinian food in the less mainstream places, in the hidden farms, in the agriturismo you did not want to go to.
Where to eat keto in Sardinia
You can eat keto everywhere in Sardinia. Even if Italy is famous for pasta and pizza, the best traditional foods in Sardinia are typically meat and fish recipes.
All the restaurants have on their menu not only pasta and ravioli: expect a lot of tasty second courses.
Eat Typical Keto in Sardinia
Here are a few popular Sardinian recipes. The recipes may vary from restaurant to restaurant.
To be sure, before you order something you can ask how the recipe is made.
Can happen that a few courses are served with pane or potatoes, so make your modifications accordingly.
Always say to the waiter that you are on a keto diet, or you want to eat low-carb.
Roasted pork
The most typical and popular second course is the Maialino Sardo. It is delicious, because the skin of the pork is crunchy, while the internal part is juicy. Since it takes a few hours of preparation, many restaurants require the reservation in advance. I really suggest you try this recipe.
Insalata di polpi
Octopus salad is very common on restaurant menus. Usually served as a starter. The octopus is grilled, with oil and herbs. Often served with potato salad. Ask your waiter if you can switch it for a salad mix or veggies.
Grilled Pecorino
Pecorino is one of the tastiest cheese in Sardinia. Grilled Pecorino, usually alla brace, near the fire, is very tasty and you don't want to miss it, at least once in your journey. Usually served with Pane Carasau, just avoid it and you have your keto starter.
Fettina di cavallo
Horse meat is largely consumed in Sardinia. It is very tasty. Usually served with fries or potatoes, you can ask to switch it with a few veggies.
Caprese
Mozzarella slices, tomatoes, fresh basil, and good olive oil: this dish is very ketogenic. You will love Italian mozzarella.
Fish Grilled mix
Don't miss trying the fresh fish in Sardinia. Ask for a grilled mix and you will be satisfied. Many restaurants offer also the "Pescato del Giorno" (Catch of the day): go for it and you will have an amazing experience.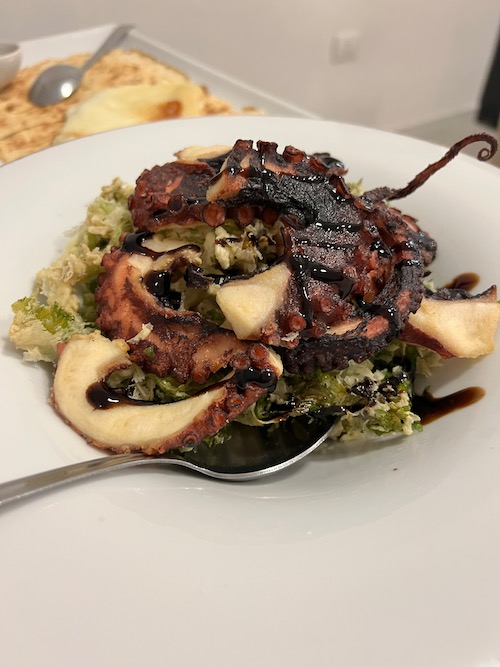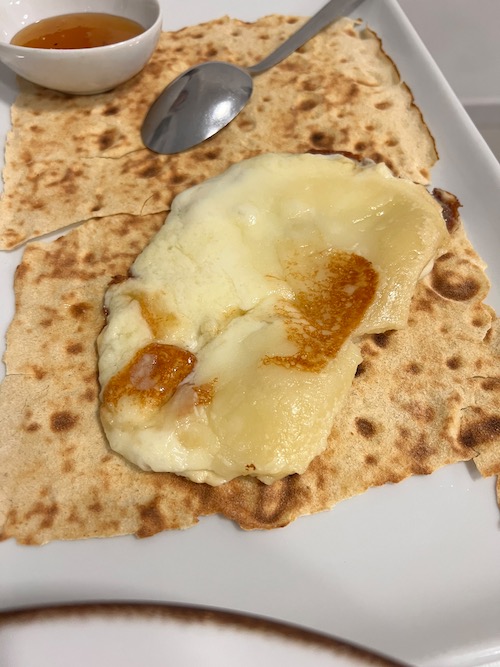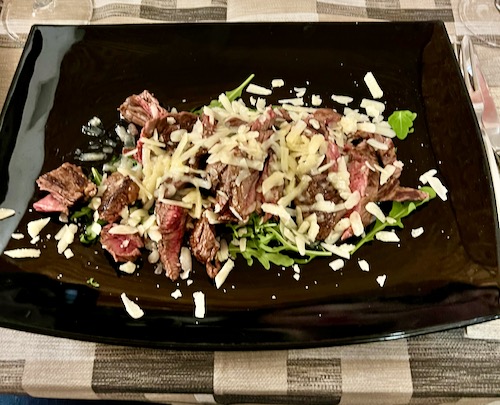 Typical Sardinian Keto Products you don't want to miss
Sardinia is full of amazing keto products that you don't have to miss. Here below are the best keto products, you can find in Sardinia. Oh, and they make also a wonderful souvenir for your friends.
Cheese
The island may be small but there are a lot of shepherds making their own cheese. Don't miss trying the several kinds of cheese.
Dry sausages
As happens with the cheese, also the dry sausages are largely produced in the island. And they are super-tasty.
Bottarga
Bottarga, is a Sardinian typical product and is a keto rockstar because it is high in protein and fats. Bottarga is a delicacy of salted, cured fish roe.
Sold in pieces (fresh) or in a dry powder, is very salty and tasty.
It is not for everybody. Personally, I love it, but many of my friends don't.
Olives
Olives in Sardinia, are just great. My favorite is the big kin of green olives. I suggest buying from Olive Oil Manufacturers. Search in Google all the "oliveti" nearby. If you are eating in a good Sardinian Restaurant or Agriturismo, you will have the opportunity to eat very good olives!
Oil
Sardinian oil can easily be considered one of the best oils in Italy. If you want to buy Sardinian olive oil, just make some research on google, by digiting "oleificio". Read here the best Sardinian oils in 2020.
If you are eating in a good Sardinian Restaurant or Agriturismo, you will find in your table a very good extra virgin olive oil!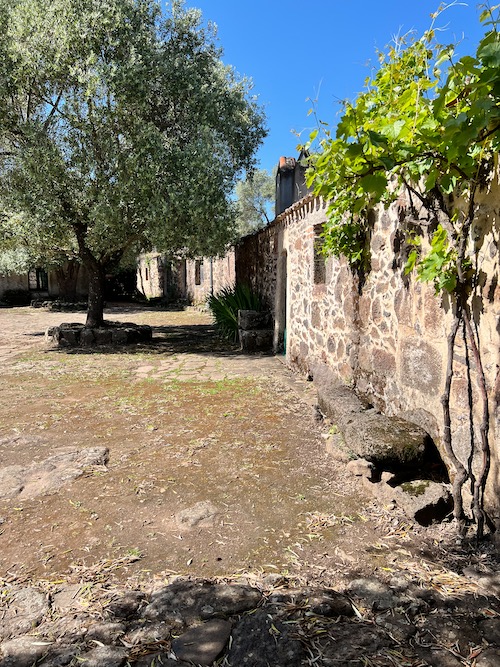 Best restaurants to eat keto in Sardinia
Luckily, every restaurant in Sardinia has a lot of choices. Don't think that you will find only pasta and bread. As I mentioned earlier, in Sardinia meat and fish are an important part of the food experience.
You should visit at least, 3 types of restaurants in Sardinia:
Typical Sardinian Restaurant
Since visiting Sardinia means in the first place being surrounded by exquisite food, I strongly recommend you to eat in a typical Sardinian restaurant, at least once. Expect here to find traditional recipes. Skip of course the first courses, and enjoy the tasty starters and second dishes. Don't forget to complete everything with local wine. They often have a "menu degustazione" – a pre-made menu with several courses at a fixed price. The pre-made menu has pasta, bread, and for sure courses high in carbs. If you don't want to eat these courses, speak with your waiter and explain that you are on a keto diet, asking what replacements they can do for you.
Not sure where to find a good restaurant near you?
Search on google for "Cucina Sarda" and you will have a huge list of restaurants and places where you can enjoy amazing and typical food.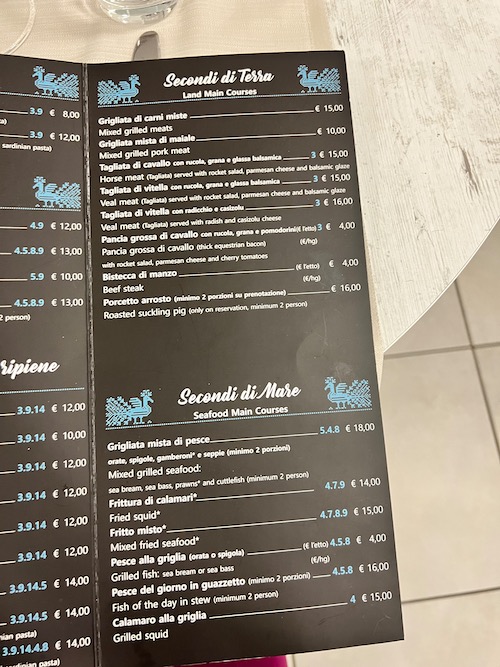 Agriturismo

I recommend visiting one of the numerous "Agriturismo" on the island. Agriturismo (a word that merges the words "agriculture" and "tourism") is a less formal version of a restaurant. They are usually situated in the countryside. The prices are lower than in restaurants, the portions are bigger and the tastes are genuine. The environment here is friendly and less formal. You will love it. Also here, they have a "menu degustazione", usually not more than 40 Euro per person, where you can have a full meal from starters to espresso. Value for money!
The pre-made menu has pasta, bread, and for sure courses high in carbs. If you don't want to eat these courses, speak with your waiter and explain that you are on a keto diet, asking what replacements they can do for you. People in Agriturismo are super-nice and for sure they will find a solution for you.
Search in Google for "agriturismo" and be ready for your Sardinian food experience!
Ittiturismo
Ittiturismo is a restaurant focused on recipes based merely on fresh fish. In ittiturismo, you can expect to find daily fished fish, prepared according to the tradition. Skip all the first courses and focus on grilled fresh food. You will love the salty taste of the catch of the day.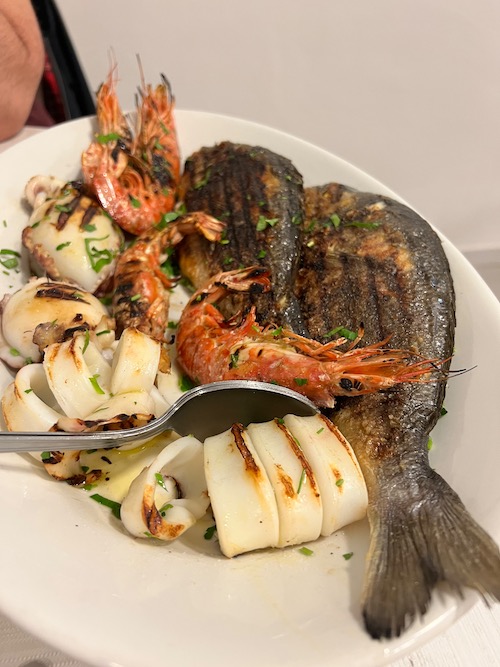 Keto Products that you can find in the Supermarket
If you are renting a house, you may want to stay in for a few meals and cook delicious local food yourself. The quality of the food is very high in the supermarket because many chains are served by local farmers and producers.
You can find delicious berries and veggies. Amazing cheese, such as Pecorino, Pastore Sardo, Casizzolu. Don't miss the Ricotta: search for the one with more fats and few carbs. Usually, Ricotta in Sardegna has a higher percentage of fats than anywhere else.
Dry Sausages, from different locations.
As for fish and meat, the biggest supermarket has its own fish shop butcher department.
Supermarkets also sell bottarga.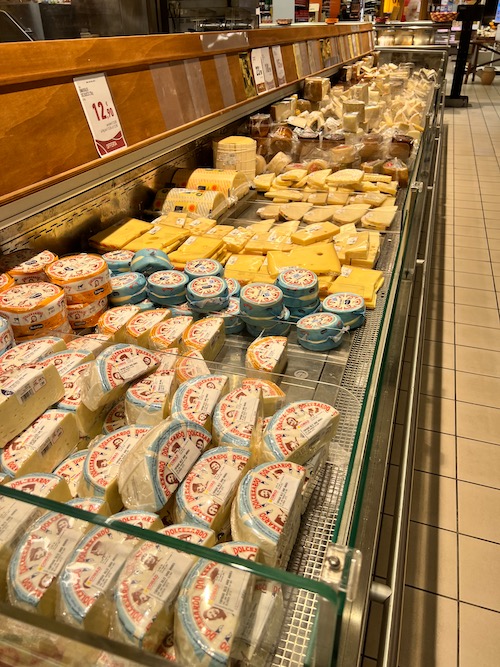 You can find in every supermarket sugar-free drinks such as Cola, Fanta, and sugar-free spiced teas. I suggest below 3 sugar-free, keto-approved beverages:
Chinotto Zero: Chinotto is a sparkling carbonated soft drink made from a particular kind of fruit.
I find it very tasty but not everybody is a fan.
I suggest you try it! There is a sugar-free version. While basically, all the supermarket has it, the bars don't always have it.

Ginger Zero: Italy is quite obsessed with bitter, a beverage used for the aperitivo.
We make the Spritz with it. Usually bitter contains a lot of sugars, but I found that supermarkets sell the version with 0 sugars, and you should have it and try a proper keto spritz.
Sciroppi Zero: syrups are used in Italy to make granite and other stuff. Since not every country has sugar-free syrups try to buy one and have some granita. I suggest the mint syrup because this is amazing mixed with milk or to make a fresh granita.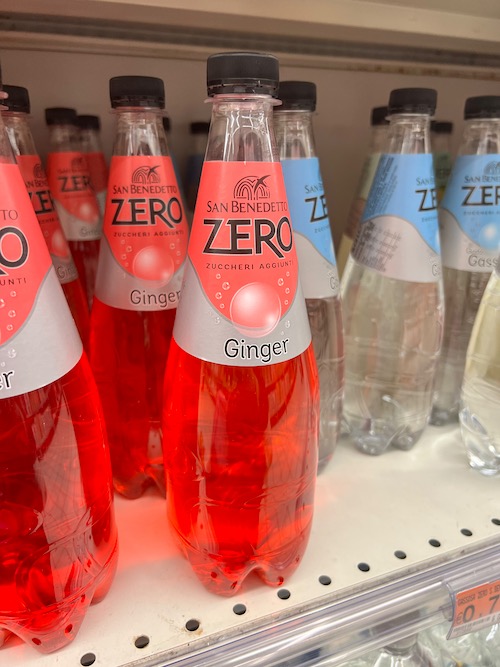 Sugar-free keto breakfast in Sardinia
Having a keto lunch or dinner in Sardinia is very easy. A keto breakfast is quite impossible to find unless you are staying in a hotel.
Locals and Italians, in general, are consuming a sweet breakfast. Unless your accommodation is in a hotel or guesthouse, you won't find easily a salty keto breakfast on the island.
Suggestions to manage to have a keto breakfast in Sardinia
Ask your host for suggestions and places where to find a salty breakfast. If they are in charge of the breakfast, express your preferences.
Search beforehand hands the city and the surroundings you are visiting: search for every option, bar, guesthouse, and hotel. Read the menu, and call if necessary to ask if they can arrange an international breakfast.
If you rent a house with a kitchen, arrange a big shopping for groceries, with all the products you need for your keto breakfast.
If you are in a hotel room, and your possibility to cook yourself is limited, consider bringing a few goods from your house, such as bars, keto bread and keto spreads to make your breakfast easier. Buy from the local shop's products that won't need a stove/oven.
You can also consider fasting till lunch and you won't have the problem with breakfast.
Useful keto sentences and words for your trip to Italy and Sardinia
Sugar free/No sugar: Senza zucchero/zero zuccheri
No bread please: senza pane grazie
I am on a keto diet: Seguo la dieta chetogenica
On the product labels:
Carbohydrates: Carboidrati
Protein: Proteine
Fats: Grassi
Calories: Calorie
Sugars: Zuccheri
Flours: Farina/ Farine
Honey: Miele
Sweeteners: Dolcificanti
Enjoy the holiday in Sardinia, keto or not
Remember that keto is a lifestyle. As a Sardinian, I really suggest you take a few breaks from the low-carb life and enjoy life a little. If you want to indulge I will suggest the following foods (yes, for once I am not suggesting keto options):
Fregola Sarda
Pane Carasau
Pane Guttiau
Fritto Misto
Gelato artigianale
Seadas (a dessert, made with cheese and honey, fried)
Tiramisu
Croissants and capuccino
Pasticcini (just search for an Italian "Pasticceria" and thank me later)
Mirto liquor/ Limoncello/crema di limone
Birra Ichnusa
---
Other useful articles:
Keto products to pack for a trip