Navigate to where you want to go: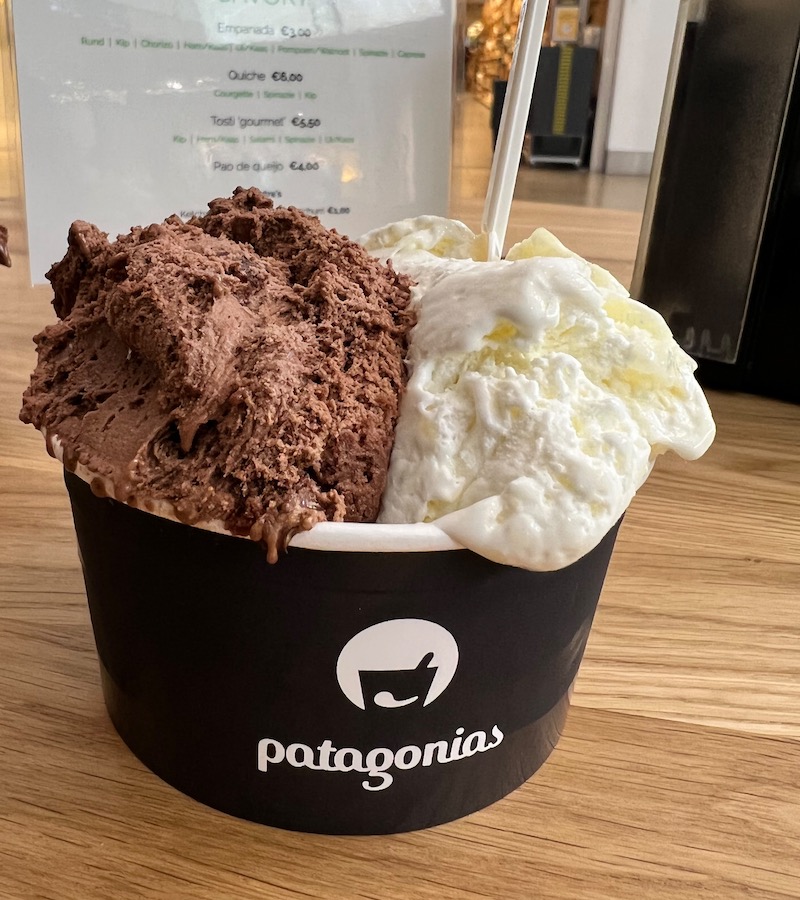 In the Dutch city of Amstelveen, I found Patagonias, an ice cream shop (ijs salon) with delicious sugar-free ice cream.
Yes, Ice cream is very popular in the Netherlands, and a lot of ice cream parlors are having indeed sugar-free options.
But when I read sugar-free in the panel, I had to stop and try this ice cream. Glad I did, because the quality was great.
If you are visiting the Stadshart in Amstelveen, don't miss visiting Patagonias.
Read also: KEgelaTO Italian Keto Gelato (hoping soon will be available in the NL).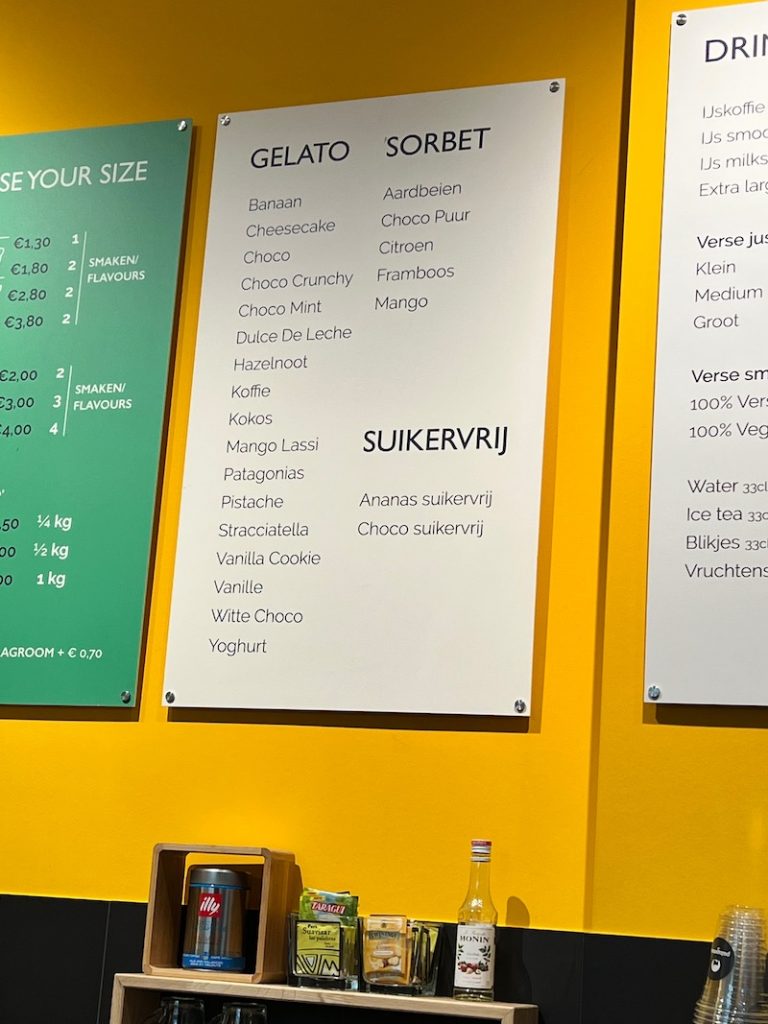 Sugar-free flavours
On the website, the sugar-free flavors are 3: chocolate, coconut, and banana.
The sugar-free options available at the time I visited were 2: pineapple and chocolate.
I loved them. Especially pineapple. And together these flavors rocks!
Visit their website to be always updated with any possible new sugar-free flavor.
Is the sugar-free ice cream in Patagonia keto-friendly?
In the sugar-free ice cream, there is no added sugar, but I cannot find anywhere the ingredients. I think there is milk and some natural sugars from the pineapple and chocolate. For this reason, I cannot say the ice cream in Patagonia is keto. For sure is a good low-carb option.

If you are on keto, and not really strict, try it. It is really worth it!
Is the sugar-free ice cream in Patagonia low-carb?
In the ice cream, there is no added sugar, and for this reason, the carbs in this ice cream are less than the usual ice cream. If you are on a low-carb lifestyle, I suggest you give this ice cream a try!
Patagonias locations
Consult this page for the locations.
Patagonias contacts
This is the Patagonias Website
You can also order the sugar-free ice cream at home, with Thuisbezorgdt, Uber, and with Patagonias Whatssup.
---
Read also:
Eat keto at the Avocado Show
Order low-carb food at home in the Netherlands
Keto products at HEMA
Keto at Starbucks
Keto meals at Vapiano
Keto snacks at AH To GO
Best Low-carb beers in the Netherlands
Keto snacks at the movie theaters in the Netherlands
---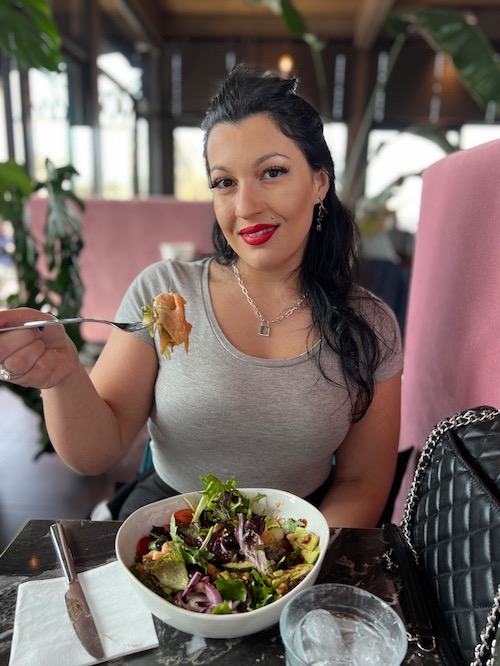 My name is Simona, a keto enthusiast, based in the Netherlands.
I live with my husband, my cat Newton, and a fridge full of cheese.
You find me on Instagram, Pinterest, and sometimes on Facebook.
I also write a lot of keto recipes on my Italian blog keto-with-simona.


Check also:
Keto products review
Keto favorite products
---
---
"This post may contain affiliate links. This means I will get a commission if you purchase through my links, at no extra cost to you. All the opinions are my own. Read the full disclosure here."
---