Navigate to where you want to go:
Keto products at KIOSK.
For a long time, I thought that the only keto product at KIOSK was the water, but I was wrong.
Let me tell you all the most common keto products you will find a KIOSK. Just to be sure next time a train will be delayed.
Small disclaimer: every KIOSK may have different assortments. You can find different products depending on the city and location.
Cold Drinks
KIOSK has a strong game in sugar-free beverages: cola 0 and also the Sugar-free Green tea from Lipton.
In KIOSK you will find one of my favorite drinks: Sourcy Vitamin Water. Available in a few flavors. I love the Mango & Guava flavor.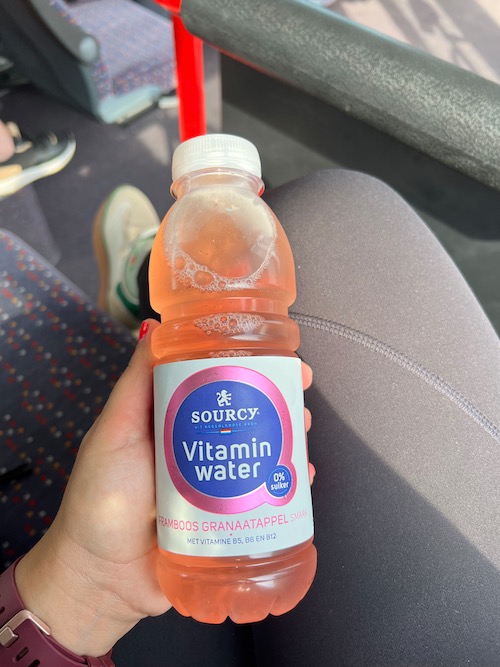 Warm Drinks
Black coffee, warm tea are the best keto options. Avoid the cappuccino.
Nuts
In KIOSK you will find convenient small packages of nuts. Mixed nuts, almond, and cashew nuts. Price: around 3 euro.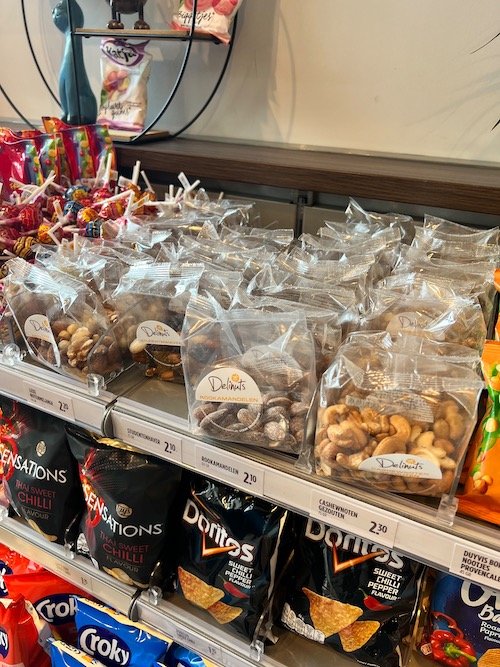 Bifi
In the Netherlands, they are totally obsessed with Bifi salami, or am I dreaming? They even sell it in Praxis! (Should I write a post with all the keto products at Praxis -uahaha!).
Anyway, in KIOSK you will find Bifi salami, and I found the XXL. Lucky me.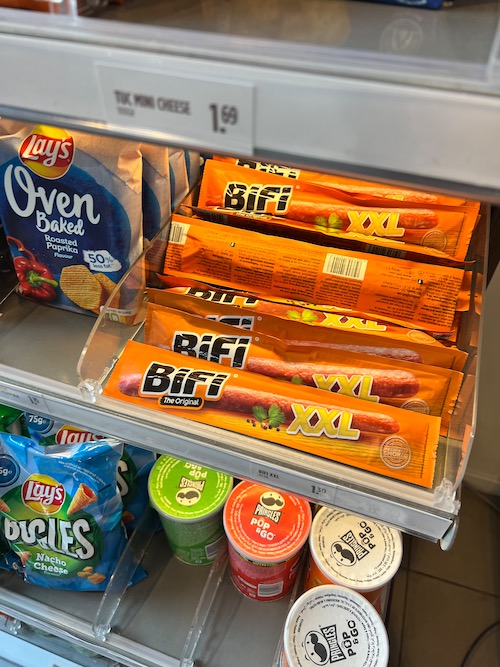 Babybel
I could not believe my eyes. Yes, I saw Babybel cheese in KIOSK.
This is amazing.
Is Kiosk selling keto bars?
So far, Kiosk is not selling keto-friendly bars. The best bar I saw in Kiosk are the Barbells snack bars. They are not keto, but they are quite low-carb and low in sugar.
Read where you can find keto bars in the Netherlands here.
---

I hope this post was useful. I will keep my eyes open because I am positive that in a near future we will have more keto products in KIOSK, I know.
---
More articles you will like:
Grass-fed meat in the Netherlands
Keto products at Dille & Kamille
---
---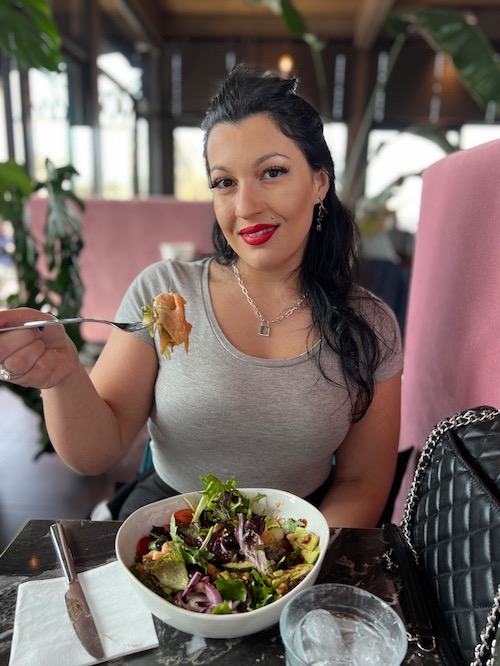 My name is Simona, a keto enthusiast, based in the Netherlands.
I live with my husband, my cat Newton, and a fridge full of cheese.
You find me on Instagram, Pinterest, and sometimes on Facebook.
I also write a lot of keto recipes on my Italian blog keto-with-simona.


Check also:
Keto products review
Discount codes
Keto favorite products
---
---
"This post may contain affiliate links. This means I will get a commission if you purchase through my links, at no extra cost to you. All the opinions are my own. Read the full disclosure here."
---