Navigate to where you want to go:
In this blog post, I am going to list the best places to have a keto and low-carb breakfast in Amsterdam.
If you consider boring having breakfast in a hotel, I suggest picking one of these places and having a keto breakfast in the city.
Read also the best places to Eat keto in Amsterdam.
Getting only coffee? Read where to get the best keto coffee in the Netherlands.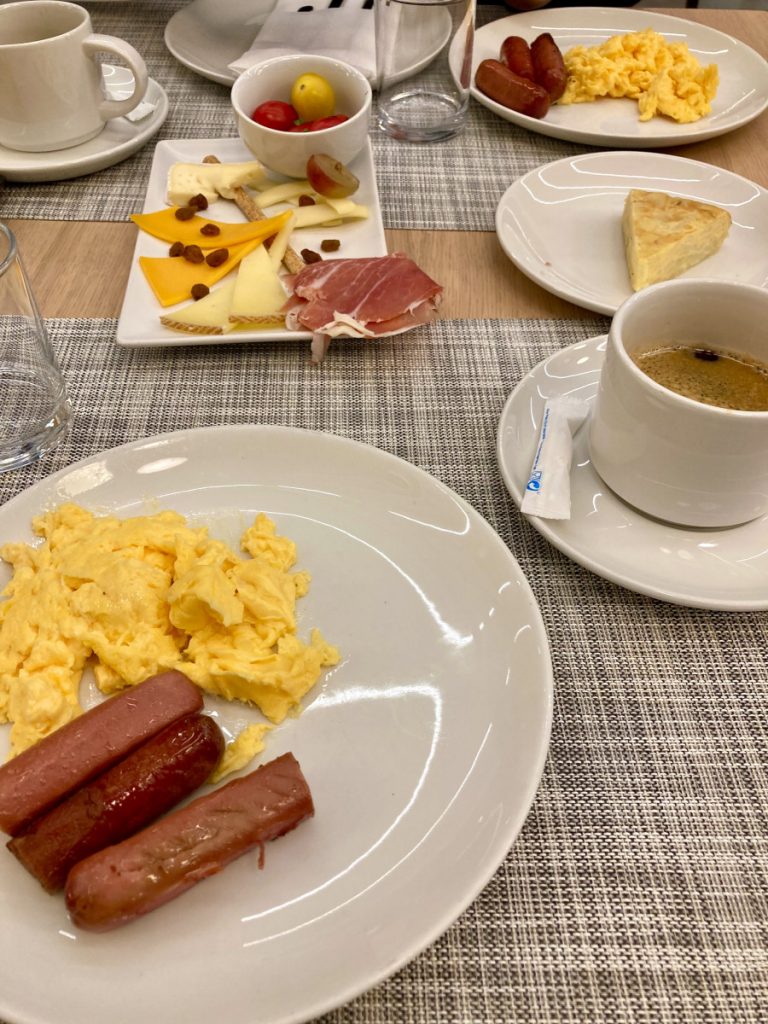 Coffee and Bites
What I love of Coffee and Bites is that you can mix & match your breakfast with all the options in the menu. This is great for people on a keto diet, because we always have to leave aside some food (even if is paid).
Also they serves breakfast all day, for people that likes to eat breakfast at dinner.
Here are the mix and match options for a keto breakfast:
Mushrooms
Scrambled or fried eggs
Bacon
Sausages
They also have a Full English breakfast, but I think for once is nice to mix and match what we like more.
They also have amazing coffee.
It is opened from 8 am to 16 pm. Only one location.
Omelegg
Omelegg is a small but popular place to have breakfast in Amsterdam. I really believe here you can have one of the best keto breakfast in Amsterdam. Omelegg serves eggs all day, and I love this concept. The great thing is that the menu of Omelegg is almost entirely keto.
There are 2 locations in Amsterdam, both opens at 7 am (8 am in the weekend). Closed on Tuesdays and Wednesdays.
Here are a few keto options for your breakfast or brunch.
Omelette options:
You can choose to have only a normal omelette (no toppings at all) or to order it with extra toppings.
They have a lot of choice, for example:
Bacon, mushroom, onion, bell pepper, cheese
Bacon and Cheese
Smoked salmon, Avocado, spinach, and truffle cheese
Omelegg has also menus, but comes with a toast or croissant to remove.

Ouef
Oeuf is another popular place to eat eggs. Opens from 10 am (9 am in the weekend) to 10 pm.
Here is possible have breakfast, brunch, lunch and dinner.
Notice: most of recipes comes with toast or bread, to remove.
Here are just a few keto options. You find the whole menu in the website.
Croque madame: Gruyere, Jamón Ibérico & egg sunny side up.
Tuna melt: Gruyere, tuna & egg sunny side up.
Oeuf Benedict: Two poached eggs, smoked ham & homemade hollandaise sauce
Oeuf Norwegian: Two poached eggs, salmon & homemade hollandaise sauce
Oeuf Florentine: Two poached eggs, wild garlic spinach & homemade hollandaise sauce
Sides and coffee are avilable.
Mama Pancake
Mama Pancake serves not only pancakes, but an English breakfast as well. It has 3 locations in Amsterdam.
English Breakfast: Fried eggs, bacon, sausage, coffee/tea. Ask it without beans and bread.
They also make eggs on request, fried or omelettes.
Bakers and Roasters
Bakers and Roasters has vegan, gluten free, diary free options available for breakfast or brunch.
It is opened from 8:30 am until 4 pm, so it is perfect for a keto breakfast or brunch. They serve food, coffee, tea, and also cocktails and smoothies.
There are 2 locations in Amsterdam, which one in the beautiful De Pijp.
Notice here: alterations to the menu is charged 2 euro. So well, chefs are getting rich with keto people. A tip is: just do not change anything. Basically all the meals have a small side of bread or potato. Just leave the carbs on the plate.
A few breakfast options at Bakers and Roasters:
Chorizo Breakfast Burrito
Smokey chorizo, scrambled eggs, tomato salsa,
avocado and grated cheese. (With a side of
brekkie potatoes and chipotle cream – that you can leave aside).
Power Breakfast
Egg white scramble with organic Brazilian black
beans, brown rice, garlicky spinach, a scoop of cottage cheese and grilled chicken breast. Leave the beans and rice aside.
Vege Brekkie
Two free-range eggs poached, fried or
scrambled, grilled halloumi, avocado, breakfast
potatoes, creamy mushrooms, homemade chilli
jam and hot buttered toast. Remove potatoes, jam, and toast.
With a main meal you can add some toppings, such as:
Eggs
Chicken Breast
Smoked Salmon
Sausage
Bacon
Chorizo
Halloumi
Avocado
Spinach
Creamy Mushrooms
Sliced tomato
Cottage Cheese
Grizzly Amsterdam
Grizzly Amsterdam is an authentic American restaurant, sited in the heart of the red Light district. They have not only keto breakfast options, but a lot of keto options for lunch and dinner too.
For the breakfast you can order the follow:
English Breakfast: Toast with bacon, beans, sausage, roasted tomatoes and scrambled or fried eggs. Remove toast and beans.
Eggs with Smoked Salmon (comes with a toast, to remove).
Farmers Omelet with vegetables (toast to remove)
Omelet on toast (toast to remove)
The Grasshopper
The Grasshoper is not only a great bar to get drunk, they also serves breakfast, until 1 pm.
English Breakfast: Sausages, Mushrooms, Tomatoes, Eggs fried or Scramble, Toast, beans and toast to remove.
You can also order only an omelette (until 3 pm) and add ham, cheese, mushrooms.
Mortimer
Mortimer is serving a lot of options for breakfast and lunch. You can choose to order a Full English breakfast and leaving aside the bread and carbs, or to order separately eggs and sausage.
I suggest to compose your own breakfast, ordering scrambled or fried eggs, and using the extra toppings available, like smoked salmon, avocado, or bacon.
---
I hope this article about Best keto breakfast in Amsterdam may be useful to many.
Read also:
Where to buy keto products in the Netherlands
Keto products at AH To Go

Eat keto at Schipol
---
---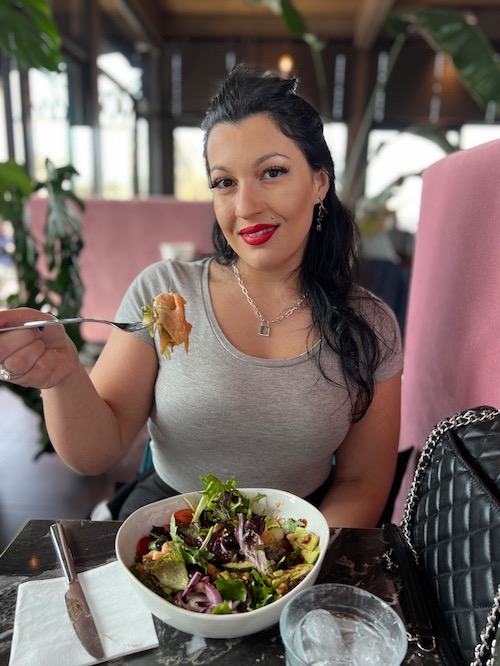 My name is Simona, a keto enthusiast, based in the Netherlands.
I live with my husband, my cat Newton, and a fridge full of cheese.
You find me on Instagram, Pinterest, and sometimes on Facebook.
I also write a lot of keto recipes on my Italian blog keto-with-simona.


Check also:
Keto products review
Discount codes
Keto favorite products
---
---
"This post may contain affiliate links. This means I will get a commission if you purchase through my links, at no extra cost to you. All the opinions are my own. Read the full disclosure here."
---