I believe it's important to pack some keto essentials for a trip or a holiday stay. Packing a few items and keto products helps you stay on keto on holidays.
Here are the Keto essentials to pack for a trip.
Portable Electric Kettle
I have a rule: never use the Kettle in hotel rooms. I worked as a room attendant in several hotels, and I find them very unsanitary. That's why, if you like to sip a warm beverage in your hotel room, I recommend having a portable kettle in your language.
I have this electric kettle, and fits amazingly any luggage. Plus, is pink lol. I of course bring with me my favorite tea or coffee, better if in small jars (like Beanies) or sticks.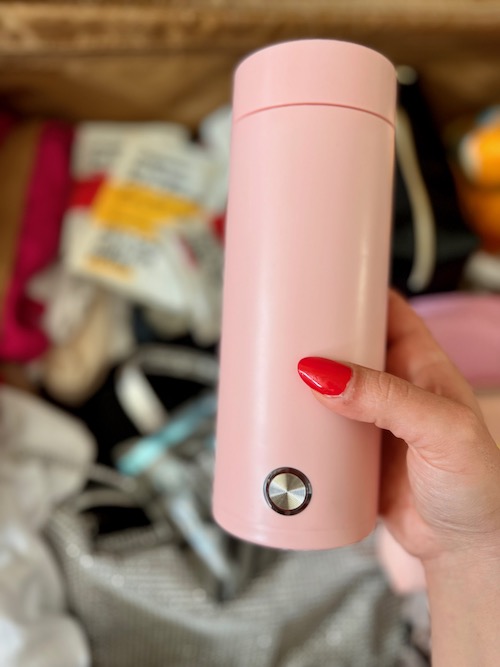 Keto Products
Whether you planned a trip on the road, booked a luxury stay in the Maldives, or going for a week of camping, here's what you have to aim to bring with you:
Products sealed in packaging
Foods and products that can last many days
Products that can stay outside the fridge
Mono portion products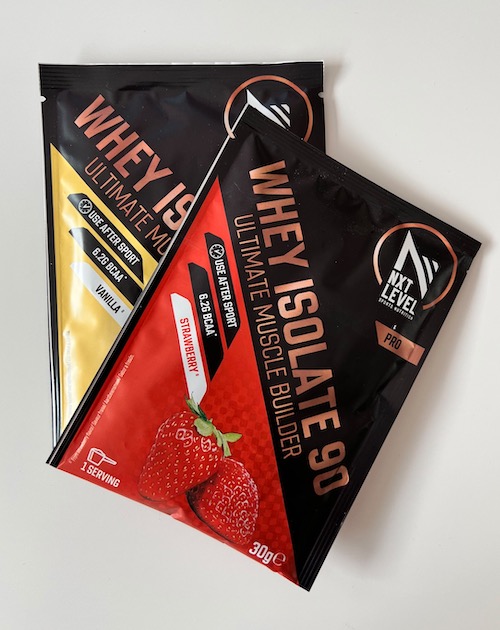 Keto Bars
Bars are very practical: mono-portions, can stay outside the fridge and they have a long shelf life.
Read my post about the best keto and low-carb bars
Keto Chocolate
Be careful with the chocolate: depending on the destination or the length of the journey, can melt.
My favorite is from Funky Fat Foods. If you use the code TRUSTNOCARB you will have a 15% discount.
Keto Pasta
Do you think you can miss the pasta on your stay? If your accommodation has a kitchenette then take some pasta with you. Read more about keto pasta in the Netherlands.
Sweetener
Having with you your favorite sweetener has a big impact on your stay!
Protein shakes powder
Because those proteins are important!
Supplements
Don't forget to take your supplements with you. You need them. Especially away from home, with different routines. During a stay you may experience trouble sleeping: I suggest you Melatonin and a soft sleep mask.
Read the most important for the keto here.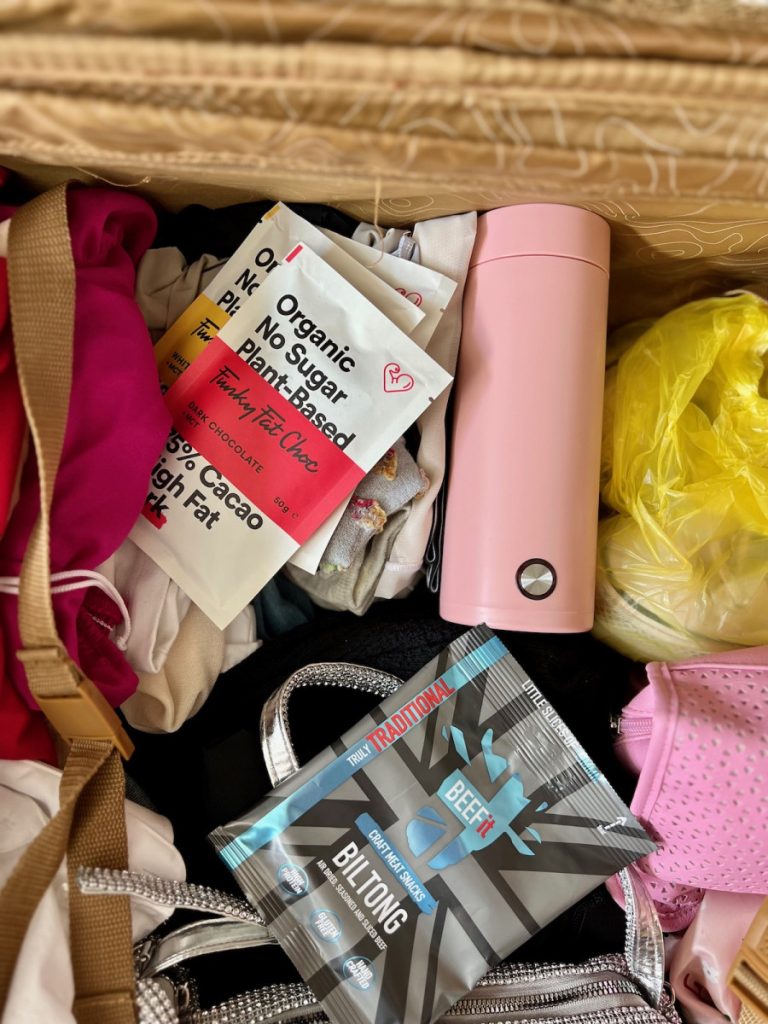 Sealed sugar-free Biltong is also a great snack to pack in your lugguage.
---
Read also:
Keto products in my home for weight loss
Where to find grass-fed meat in the Netherlands
---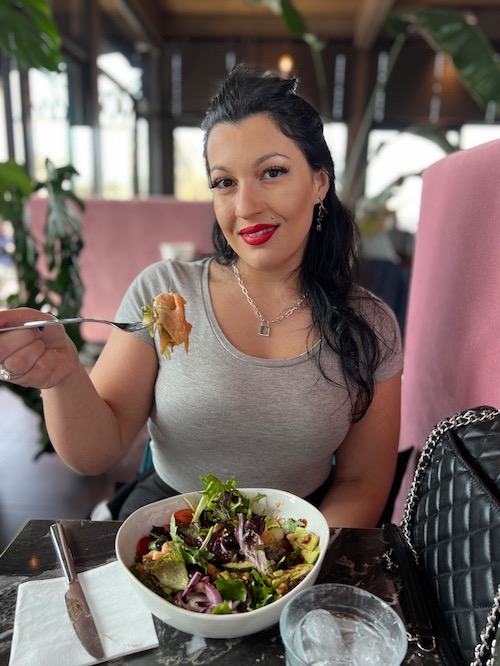 My name is Simona, a keto enthusiast, based in the Netherlands.
I live with my husband, my cat Newton, and a fridge full of cheese.
You find me on Instagram, Pinterest, and sometimes on Facebook.
I also write a lot of keto recipes on my Italian blog keto-with-simona.


Check also:
Keto products review
Keto favorite products
---
---
"This post may contain affiliate links. This means I will get a commission if you purchase through my links, at no extra cost to you. All the opinions are my own. Read the full disclosure here."
---