A keto Christmas Advent Calendar can be difficult to find, especially in the Netherlands.
Online, you can find a few keto and sugar-free advent calendars, read here to discover more.
If you don't want to buy one, make your own keto Chrismas Advent calendar, by combining your favorite keto products.
I celebrated my first Christmas on Keto by creating my own Keto Christmas Advent Calendar.
You can prepare it for yourselves or for a loved one (in the photos you'll see the one that I have created for my boyfriend).

Where to buy an empty Christmas advent calendar
What you need is an empty advent calendar and/or tags.
In the Netherlands, you can find them in shops like Xenox, Action, Praxis, at IKEA, or more easily, online.
You have to order from this website having in mind that will take some time to deliver.
Some styles I like: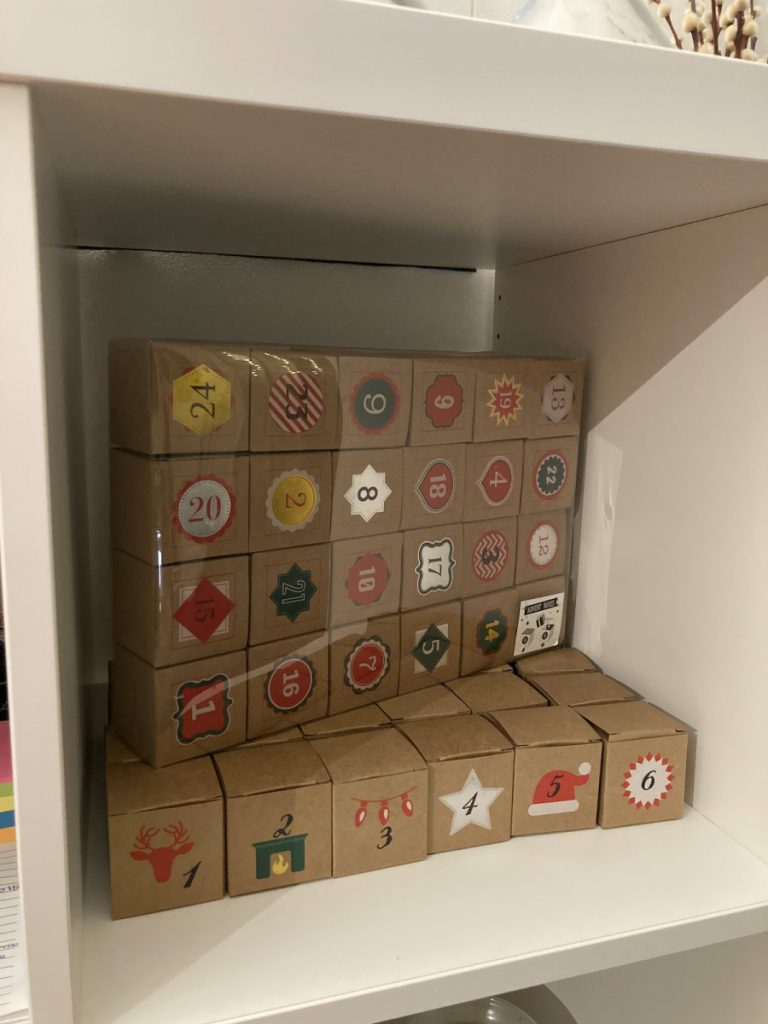 If you are crafty, you can also create your own bags and tags with paper, small boxes, and recycled materials.
Food ideas to add to your keto advent calendar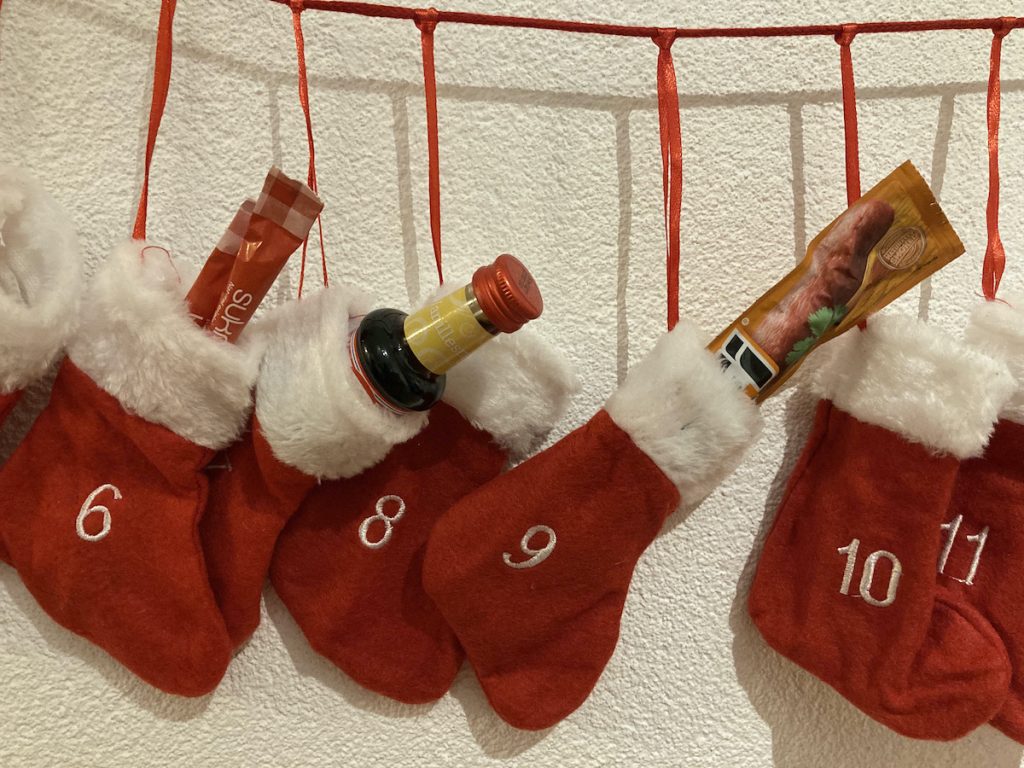 For your keto advent calendar choose a product that is keto, pocket-size, wrapped individually, and doesn't need to be stored in the fridge.
If a product is not individually wrapped (like 2 squares of chocolate for example) consider wrapping it in aluminum foil.
Small bags of nuts
The small bags of nuts are perfect and keto-approved. These John Altman nuts mixes are so small to fit any advent bag
BOOSTBALLS
The BOOSTBALLS are small energy bombs, keto-friendly and yummy. Read here my review.
Cheese
Of course, the ones that can stay out of the fridge, like the cheese pops, are sold at Ah and Jumbo.
An amazing product is this cheese spread (1% of carbs).
Low-carb chocolate
You know already that Funky Fat Foods is my favorite chocolate – use TRUSTNOCARB for a rare 15% OFF)
Low-carb and keto bars
My favorite bars are the Keto bars and the Pulsin bars.
Read more here about keto and low-carb bars.
Sugar-free chewing gum box
These are available in multiple tastes.
Searching for a sugar-free energy boost? Try Grizz Energy Gum)
Sugar-free candies
But keep in mind that 99% of the sugar-free candies has Maltitol.
Other small keto ideas for the advent calendar
Spices jars
Small nut spread jars
Tea bags
Coffee capsules/ sticks
Pocketable sweetener dispenser, I love this
Small keto-friendly pasta (like this one from Palmini)
---
"This post may contain affiliate links. This means I will get a commission if you purchase through my links, at no extra cost to you. Read the full disclosure here."