Navigate to where you want to go:
Yes, I bought these Killer Body bars. You know that I love low-carb, low-sugar bars, because they fit perfectly in my purse, and resemble those nasty, sugary candy bars I used to eat as a child when I thought I had thick bones.
Anyway, I have been seeing those for months on Albert Heijn shelves. The first time I saw them, I checked them, considered not a go for keto, and put them back. But every damn time, that name.
Killer Body.
That remember me of a workout program from Jillian Michaels. And I don't know, I had good vibes because for sure a bar with this name cannot make you any fatter.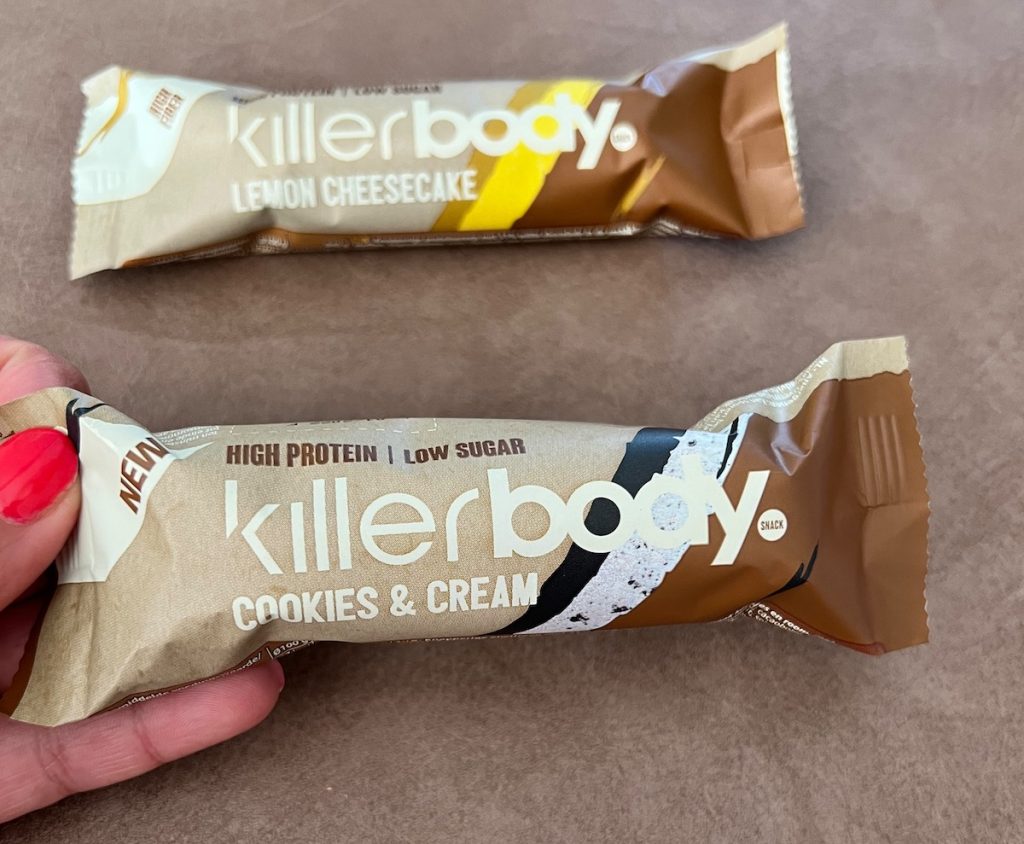 But good vibes are not equal to good macros. This is a nice sentence for a tattoo.
Since I am at that stage in life where I can afford more buying a damn bar than waste 15 minutes reading the nutritional label, yes, I bought the bars.
I knew already. Nothing about KETO, or NET carbs on the label, for sure these babies are not keto, and not even low-carb.
And indeed, let's read the nutrition. No wait, first let me talk about the tastes.
Killer Body bars: the flavors
So far in my Albert Heijn, I found these 2 flavors:
Lemon Cheesecake
Cookies and cream
While Cookies and Cream is quite a common taste, you don't see too often a Lemon cheesecake bar.
The tastes are both great. What I like more is that they are crispy. I tried them during my carb reload day.
The Cookies and cream bar has more chocolate than I expected and is enjoyable.
Lemon Cheesecake is a fresh delish, remembered me of the Erythritol mixed with Lemon aroma.
I for sure tried better bars, but they are not bad at all.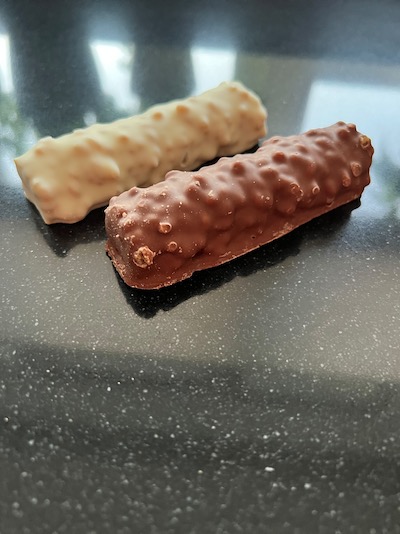 The Ingredients
The bars contain a lot of ingredients. For instance, rice flour condensed milk, and regular caramel.
The thing I like the less is the Maltitol. And it has a lot of it, being in the first place.
The nutritional label
The bar claim to be low in sugar and high in protein. Let's see.
I will take for example the lemon cheesecake bar since all the flavors are similar.
For a 40 gr bar:
148 calorie
Total Fat: 6,6 gr
Carbohydrates: 12 (1,3 gr Sugar)
Protein: 12 grams
Sugar is not much, but I expected more protein from a high protein bar.
Are the Killer Body bars low-carb?
I consider these bars low-carb. A 40 gr bar has 12 gr of carbs. Not bad, since the flavor is delicious and the texture is crispy.
Are the Killer Body bars keto-friendly?
I don't consider these bars keto. Many ingredients are not keto-friendly, since they will spike the insulin and kick you out of ketosis.
12 gr of carbs per bar is almost all the allowed grams on a keto day.

If you are on a keto diet but do not care much about ketosis, go ahead and indulge in these bars.
If you are on keto and you want to be punctual, skip them and choose another keto bar.
Read this article: low-carb and keto bars in the Netherlands.
Killer Body bars: In conclusion
I love the name, I love the crunchiness and the taste. But I am not a fan of Maltitol, and we can find tasty bars with fewer carbs.
Why yes: a tasty, crunchy bar to take with you, quite low in sugar.
Why not: on the market, there are many other tasty bars, without Maltitol.