Navigate to where you want to go:
This is my review of the creamer Ketobrainz, a keto creamer with MCT and other nutrients. As you know, I am a huge fan of MCT and any product that has it on it, like the chocolate Funky Fat Foods, so I am very enthusiastic to talk about Ketobrainz.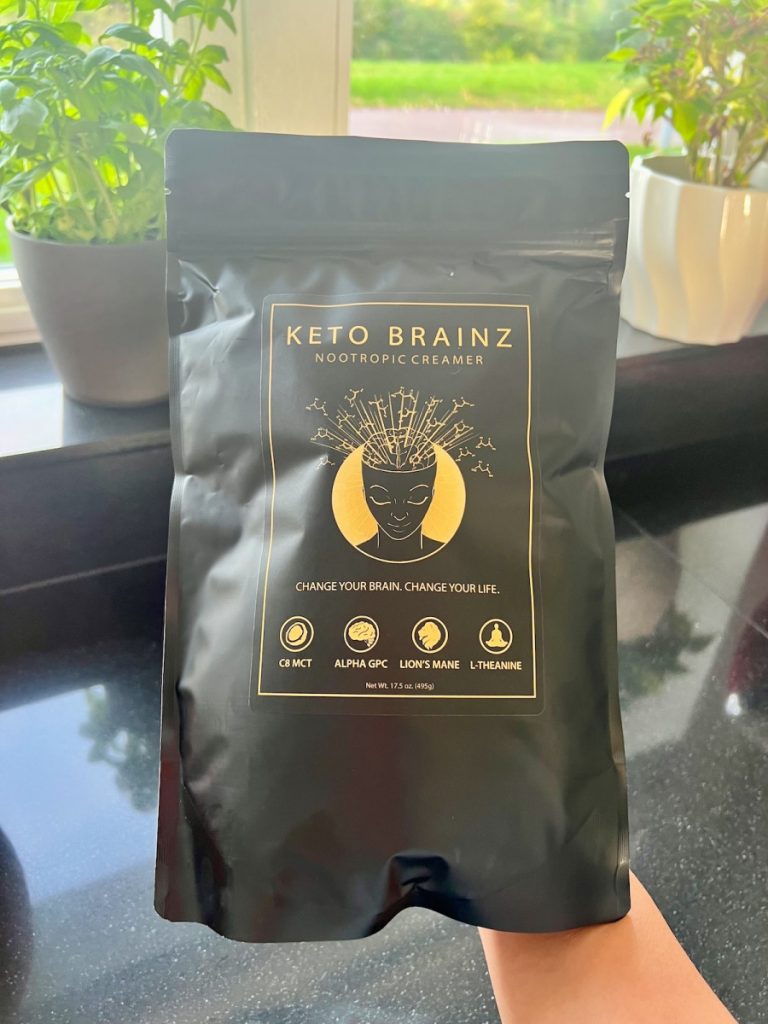 Ingredients
The creamer is keto-approved and also nootropic. You can buy a single pack or multipack bundles.
The Keto Brainz Nootropic Creame contains 8g C8 MCT Powder, 7g Coconut Cream Powder, 300mg Alpha GPC, Lion's Mane, and 250mg L-Theanine.
L-Theanine
L-Theanine has been shown to cause a significant increase in alpha brain waves, important for relaxation.
Lion's Mane
Lion's Mane (knowns also as Hericium Erinaceus) is a medicinal mushroom that has been shown to increase the synthesis of BDNF (brain-derived neurotrophic factor) a protein important in helping the brain in developing new connections, repair failing brain cells, and protect the health of brain cells. Keeping adequate levels of this protein preserves our brains from neurodegenerative diseases like Alzheimer's Disease and Parkinson's Disease.
Alpha GPC
Alpha GPC (alpha-glycerophosphocholine or choline alphoscerate) is metabolized into choline and glycerol-1-phosphate. Choline is a precursor of acetylcholine, a neurotransmitter involved in memory, attention, and learning.
C8 MCT
C8 MCT offers a quick source of energy for the body and mind. MCTs support weight loss, promote memory function, and lowered cholesterol and blood pressure.
How to use it
The bag contains a scoop, and one scoop is good for one cup of coffee (200-250 ml).
You can use the hand mixer to dissolve the creamer in the coffee and enjoy it.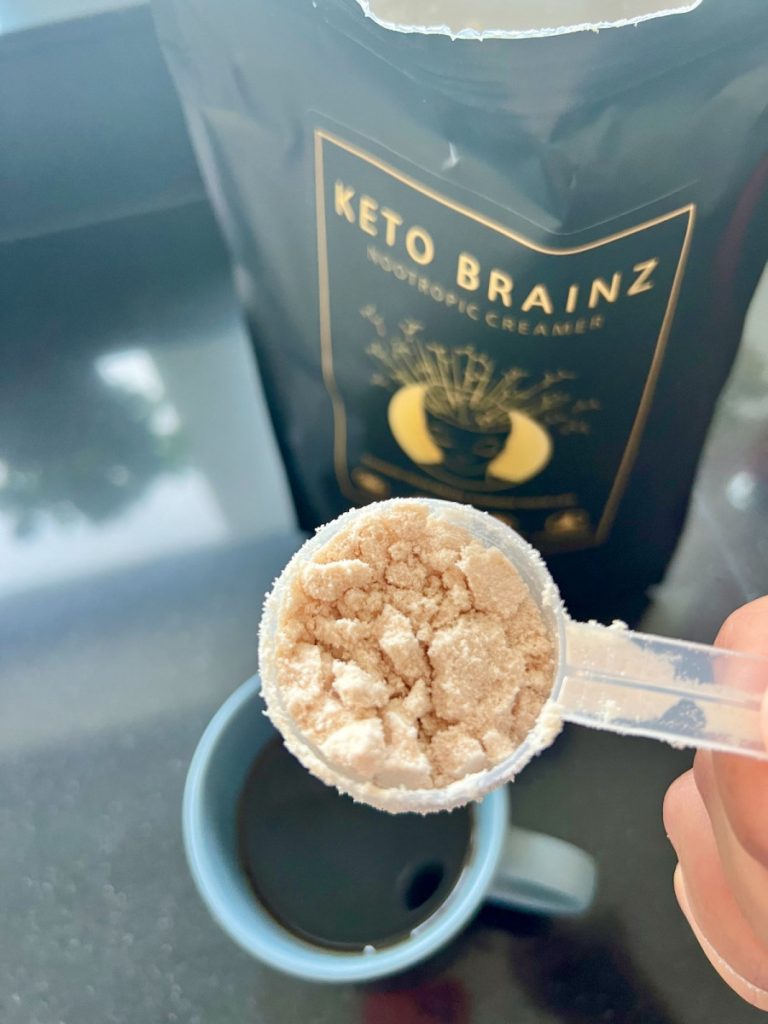 The taste
The taste is delightful, similar to heavy cream, but tastier. The texture is quite fatty. This is ideal for those who don't like black coffee.
Price
The price for a bag is 39.99. With a bundle of 2 pack you will save 5 bucks, and with a bundle of 3 will save 10 bucks. If you are considering buying this product, notice that is a product from the USA so probably you will have douane taxes. I paid about 11 euros for the customs.
Where to buy
You can buy Ketobrainz on their website.

My final opinion
I love this Ketobrainz keto creamer with MCT. Not only is very tasty and it is a nice addition to my black coffee, without carbs and sugar. But it is also packed with several benefits. For me is a top product and I recommend trying it as soon as possible.
---
More articles:
---
---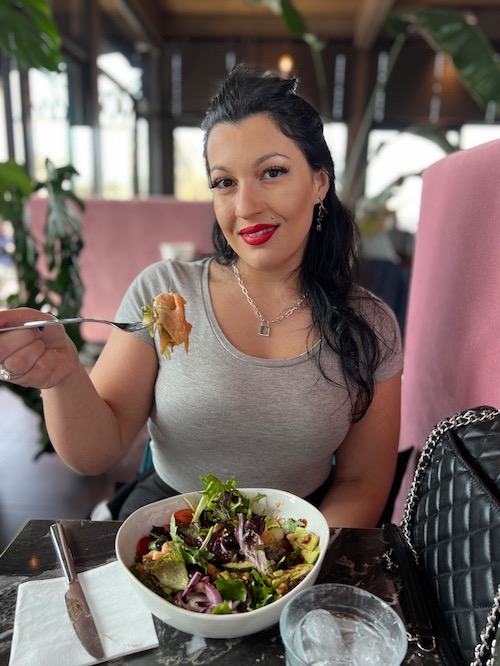 My name is Simona, a keto enthusiast, based in the Netherlands.
I live with my husband, my cat Newton, and a fridge full of cheese.
You find me on Instagram, Pinterest, and sometimes on Facebook.
I also write a lot of keto recipes on my Italian blog keto-with-simona.


Check also:
Keto products review
Discount codes
Keto favorite products
---
---
"This post may contain affiliate links. This means I will get a commission if you purchase through my links, at no extra cost to you. All the opinions are my own. Read the full disclosure here."
---