"Lizza, what happened?" is a un updated blogpost of the 5-3-2021 – this is the March update in 2022.
Lizza is a German brand focused on low-carb, that for a while had many keto options For months I considered Lizza's products not really low-carb. I guess at the time I was counting total-carbs or finding new ways to live my keto life with misery.
ANY
---
Lizza, WTF happened?
In 2021 I was so enthusiast to have pizza, bread, pasta, jams, that were suiting my keto macros. But, in the end of 2021 Lizza had a change of heart. Lizza star discounting many amazing products. I was very suspicious, and indeed I bought like 20 boxes of pasta (yes, you should see my pantry!).
My suspicious were right, and in 2022 Lizza removed the pasta, and other good, keto-friendly products.

Basically now Lizza is not selling anymore those products that were saving my life. Why? What happened?
I am very disappointed. I also think that – beside some low-carb products, Lizza is not even more a low-carb brand. And the example of the pasta (see below) is the proof.
Lizza – Low-carb food
Lizza is a company focused on low-carb products. Matthias and Marc, the founders, start their company in 2015, step by step and they are rocking it. It all started with a dinner with friends, low-carb pizza, and a food truck. You can read their nice story on their website!
Is Lizza keto-friendly?
Before, Lizza used a lot of keto-friendly components, but now not anymore. Pity.
The only product still keto, is the pizza base.
The products
Before, Lizza had many low-carb products, like sauces, toasties, chocolate drops and jams.
Now they company seems more focused in the flavor, and they don't sell anymore decent low-carb options.
For example, the pasta. Before Lizza had a pasta with only 11 gr of carbs per 100 gr. Now, they have one with 41 gr of carbs per 100 gr)

They also had nice bundles.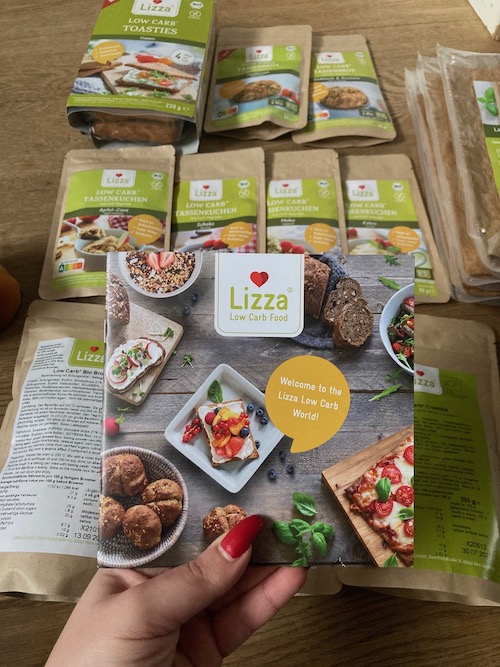 The ingredients
The website was not updated but the ingredients now are different, and not really low in carbs anymore.
Many products have a new version now, and there is less or even no more Flaxseed, Psyllium Husk Powder and soy flour.
Conservation
The products are individually sealed and can be stored for about 6 months before the opening. After the opening/baking you can consume them in one week, depending on the product.

The shipping

Lizza ships in several European countries. For Netherlands, the shipping is gratis starting from 35 Euro. The pack takes some days to arrive. Check the discount codes in this page, sometimes they put some free shipping code.
The only Lizza keto product: the Pizza base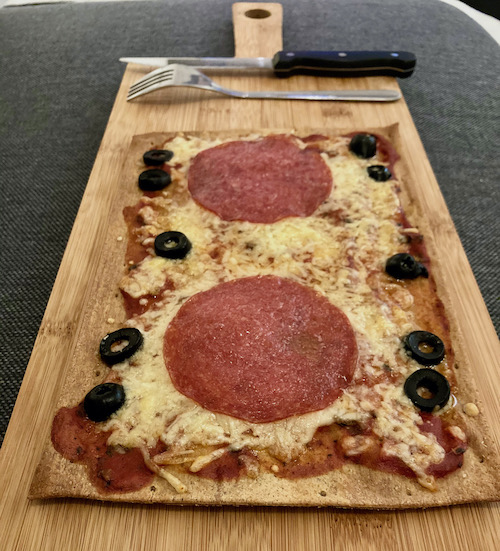 This was the most popular item and I hope it will stay. The pizza is a thin rectangle that can be stuffed and cooked. In 10 minutes you have it ready. The macros are perfect. The calories are less than a fathead dough pizza. But while with a homemade pizza I am very satisfied, with Lizza pizza I fell less filled and I could eat easily another one.
But, I am re-ordering this product anyway because I like the macros and it's perfect for a fast dinner.
If you want to try it, go with the single pack, that contains 2 pizza's. I always buy the 4 pack (8 pizza's) to save the 10%.
Pasta
I was so in love with their pasta. Shaped in penne (since always, my favorite shape), counted only 11 gr of carbs for 100 grams. With 50 grams you could really satisfied your pasta cravings, at the price of only 5,5 net carbs. But this dream was destined to end.
They replaced the keto pasta with a pasta with 40 gr of carbs. For me this is insane. 40 grams is of course less than a normal pasta, but this is not low-carb. Repeat with me: 40 GR PER 100 GRAMS IS NOT LOW-CAAAAAARBBBBB!
Toasties
The classic toasties were wonderful. There were more flavours, but the classic were the lowest in carb. I loved them, but Lizza didn't.
Chocolate brownie mix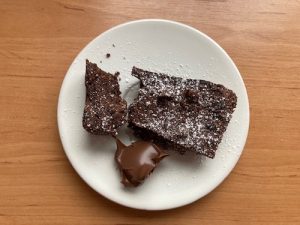 The chocolate brownie mix was also nice. The mix was easy to prepare, just adding 45ml oil and 200 ml preferred milk and in the oven for 30 min.
Lizza Chocolate drops
For few days, Lizza sold chocolate drops are sugar-free and count 8 net carbs for 100 gr. They had only 3 ingredients: cocoa mass, Erythritol and cocoa butter.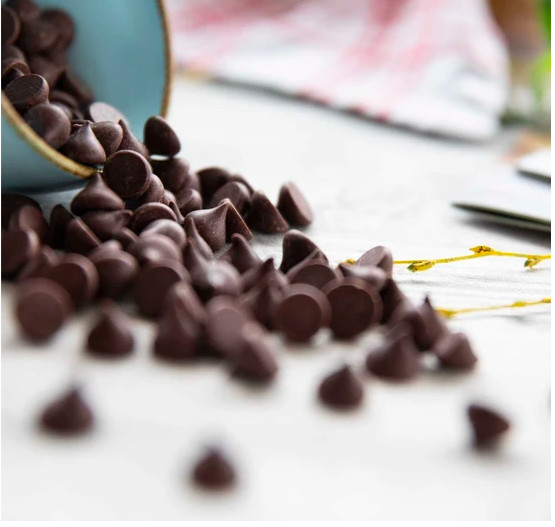 Final Conclusions
In conclusion, Lizza was a great brand. I loved that they had many keto options. Now I am very confused, they write that is low-carb, but for me the products are not really low-carb. That amount of carbs is easily findable – and at a cheaper price, in the supermarket shelves.
If they will have a change of heart, I will update this post.
---
This post may contain affiliate links. This means I will get a commission if you purchase through my links, at no extra cost to you. Read the full disclosure here."