MCT oil stands for medium-chain triglyceride. This oil is a must-have product in the keto diet. It has a lot of benefits and is very easy to use.
The benefits of the MCT Oil in the keto diet
MCT promotes weight loss: regular use pushes the body into burning more fats, even if our reserve of carbs is not over.
Moreover, this oil has the power to keep us filled for a long time, thanks to the presence of ketones.

How to use the MCT Oil
This oil has no taste, therefore can be added to any drink and food. To not alter its quality, is best to consume it raw.

My favourite way is in the bulletproof coffee: together with the butter, the MCT gives a particular flavour to the coffee. Even better than Starbucks!
Try it, I was sceptical but I have completely changed my mind and I love it!
Another easy way is on top of salads: you can replace the olive oil, or you can do half and half. You can easily add it to boiled eggs, meat, or any other food.
How much MCT Oil per day
A tablespoon per day would be perfect to keep the body in ketosis. More than 3 tbs per day is not recommended.
Which MCT is the best
There are different qualities of MCT: C6, C8, C10, C12. Most of the oils contain 100% of C8 or C10 or a combination of the two. Is commonly also a mix of C8 and C6. The label shows the percentage of qualities used.
C8 (Caprylic acid) is almost unanimously considered the best quality due to the highest ketogenic effect. The more the percentage of C8 the more the cost for a liter.
Where to find MCT Oil in the Netherlands
At the moment, supermarkets don't sell it. In the Netherlands, you can find MCT in stores such as Holland and Barrett. Be aware that the ones in Holland and Barrett contain a big percentage of C6 therefore not the best quality.
Online there are more choices. Just run a google search and you will discover many websites selling it.


At home, we buy the MCT oil from Mattisson. Is not the cheapest but the quality is one of the best. The percentage combination is 99% c8 and 1% c10.


The MCT from Ketosource is slightly better because the percentage of c8 in it is 99,8%. And the price is similar to Mattisson.
When it comes to MCTs remember that quality it's an important factor. Of course, MCT is more expensive than other types of oils. But, you will use it less than other oils.
---
---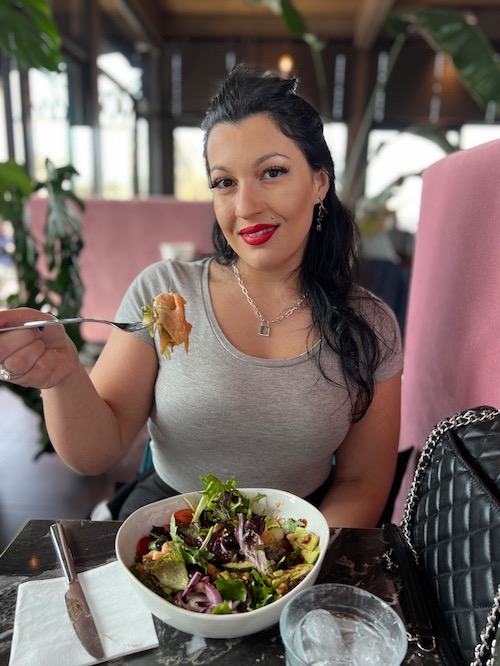 My name is Simona, a keto enthusiast, based in the Netherlands.
I live with my husband, my cat Newton, and a fridge full of cheese.
You find me on Instagram, Pinterest, and sometimes on Facebook.
I also write a lot of keto recipes on my Italian blog keto-with-simona.


Check also:
Keto products review
Discount codes
Keto favorite products
---
---
"This post may contain affiliate links. This means I will get a commission if you purchase through my links, at no extra cost to you. All the opinions are my own. Read the full disclosure here."
---