Navigate to where you want to go:
This is the review of Babs, an organic broth, company based in the Netherlands. Bone broth is rich in nutrients, such as collagen. For ages, I had the idea to start drinking bone broth every day, during my fast window, but I did not want to prepare my own.
I was searching for a ready-to-consume broth. And I found it. I have ordered it.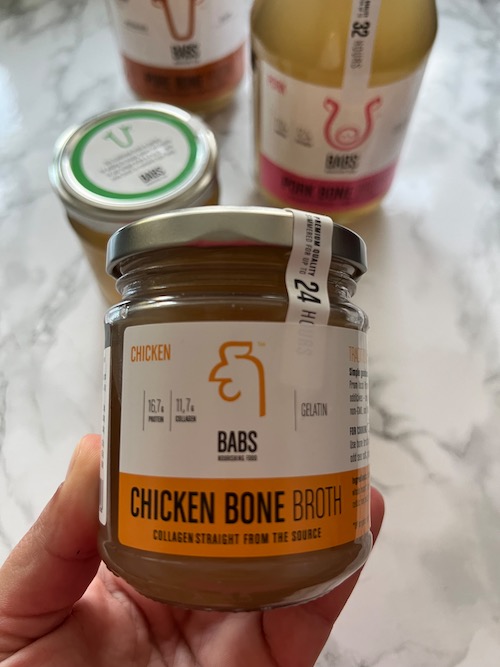 Babs Broth
Babs Broth was founded in 2019 by Paulina and her daughter. They started the company with a slow-cooker and a passion for healing food. And now, in 2022 we can conveniently order our ready-to-sip broth at home.
The bone broth
Babs Broth is properly made with organic ingredients. The broth is organic, paleo, and keto friendly.
They don't use powders or other weird ingredients. Just good bones, herbs, water, and fire!
There are 4 flavors you can choose from. I tried them all by ordering a bundle with all of them.

Pork: very full and tasty, not ideal if you are putting it in the coffee or drinking it in the morning.
Chicken: Very tasty, and I did not expect to actually love the chicken one. One of my favorite.
Beef: Very tasty and pleasant to sip. One of my favorite.
Pure: Unflavored, great to put in the coffee or to cook with. Ideal for the morning.
My favorites are Beef and Chicken. If you don't enjoy sipping broth, I will suggest the Pure: it has no flavor at all and is very convenient to mix in smoothies for example.
Just to be sure, I suggest you order the package with all 4 flavors.
How I consume Babs Bone broth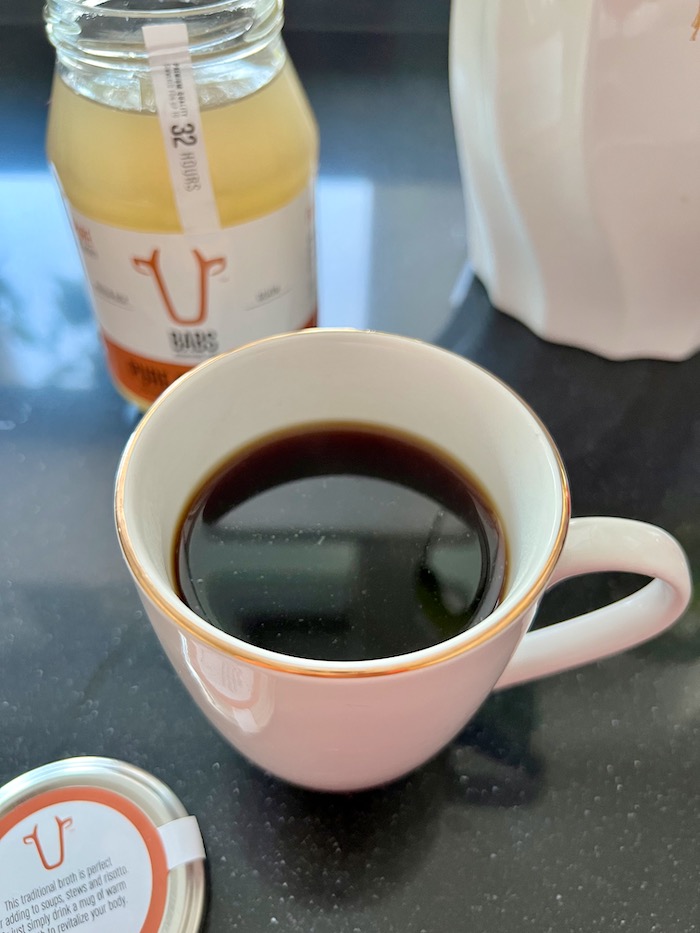 I keep the jars in the fridge. you can also freezer them – in small jars. In the fridge, they last up to 14 days.
I like to consume broth in the morning while fasting. I usually drink them after the gym, or in the late morning instead of coffee.

I also add a few spoons to my black coffee, for some extra nutrients.
Before consuming the broth, I eat it up for less than a minute in the magnetron.
Final conclusions
I am a fan of Babs Broth. Making at home bone broth is not easy or fun for me. Babs Broth is convenient because all I have to do is open the jar. In this way, I can be consistent and build a routine.
I love the idea to have 4 flavors to choose from.

If you don't know how to include bone broth in your life I suggest you visit their website, because they have an interesting blog, recipes, ideas, and a very well-cured FAQ section.
---
I hope you enjoyed my review of Babs organic Broth.
Other articles you may like:
Where to find grass-fed meat in the Netherlands
Best keto breakfast in Amsterdam
Best places to have keto coffee in the Netherlands
---
---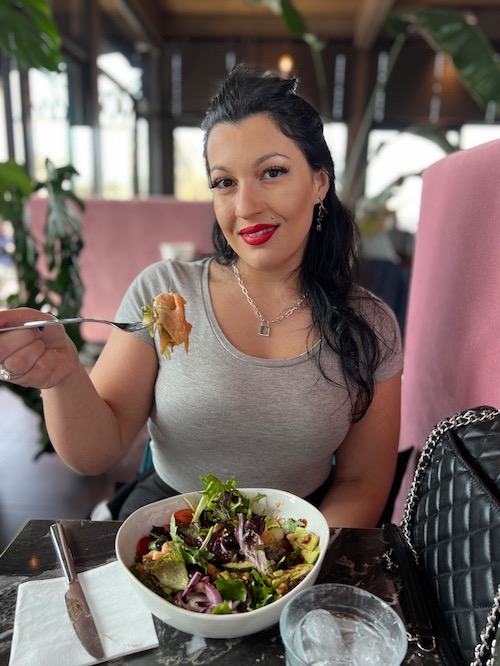 My name is Simona, a keto enthusiast, based in the Netherlands.
I live with my husband, my cat Newton, and a fridge full of cheese.
You find me on Instagram, Pinterest, and sometimes on Facebook.
I also write a lot of keto recipes on my Italian blog keto-with-simona.


Check also:
Keto products review
Discount codes
Keto favorite products
---
---
"This post may contain affiliate links. This means I will get a commission if you purchase through my links, at no extra cost to you. All the opinions are my own. Read the full disclosure here."
---