The Keto Fathead Dough is a must-try for all the people living low-carb. This is the almost-raw-material we need to make some of the yummy stuff. Think keto pizza, or keto Bagel Bites for example.
You will need only 5 ingredients and 15 minutes to make the keto Fathead Dough: then you will have the power in your hands, and decide what to make.
Please notice: in this dough there is quite a lot of Almond flour, and carbs easily add up in our day, so my tip is: enjoy life, eat yummy, but if you are trying to lose weight through keto, limit these preparations with almond flour.
I myself try to eat ketogenic without treats, but Duck, sometimes we deserve the treats!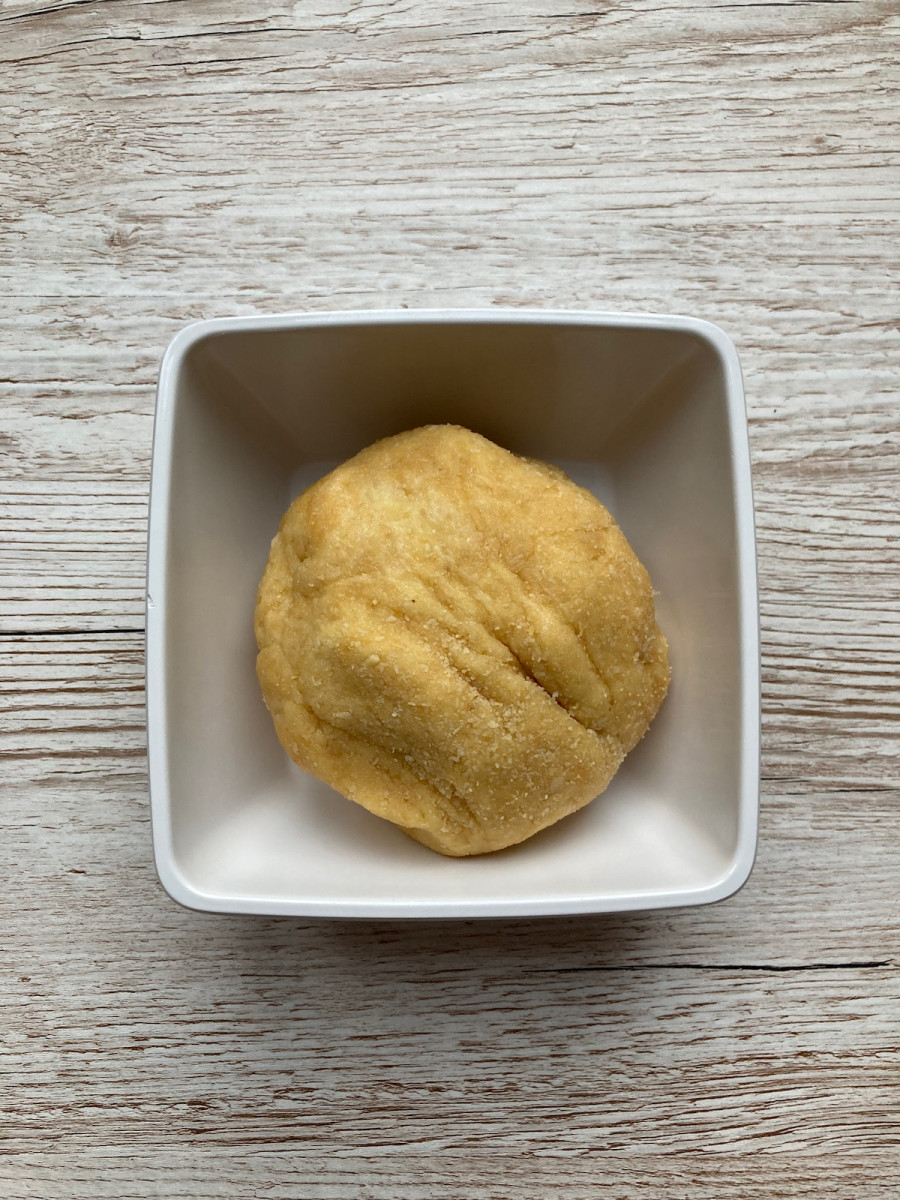 Keto Fathead Dough
The Keto Fathead Dough is ready in 15 minutes, and is the starting point from amazing preparations.
Ingredients
100 gr shredded cheese
2 spoons Philadelphia cream cheese
1 egg
100 gr almond flour (low-carb)
salt, as needed
Instructions
In a microwavable bowl, add the cheese and the cream cheese
Cook at 800W for 40-60 seconds
Mix and cook again, for 30 seconds
In a medium bowl, mix the flour, the salt, the egg, and the cheese
Mix until you reach a well combined dough
Your keto fathead dough is ready: use it for the preparations you fancy
Nutrition Information:
Yield:

Several
Serving Size:

1
Amount Per Serving:
Calories:

649
Total Fat:

54g
Net Carbohydrates:

4,2g
Protein:

33,5g
The nutrition calculation may vary depending on the ingredients you use. I did the calculation according to the ingredients I used. Berries and extra flavours are not in the calculation.
Notes for the Keto Fathead Dough
The Ketogenic Fathead Dough is quite challenging to spread and work: don't lose the hope, with the practice you will get there.
Before you start to make your preparations, you can let the fathead dough rest in the fridge, for about 30 minutes.
This is not always necessary, but can be useful for the recipes when you have to work the dough a little bit more.
You can also prepare the dough and use it in a few days: but store it in the fridge, to preserve its freshness. Don't keep it in the fridge for more than 2 days, because it will get dry, and difficult to work.
What you can prepare with the keto fathead dough
You can use this ketogenic dough for the recipes that needs puff pastry. This is the keto version of the puff pastry indeed.
Some nice ideas:
Read also: Homemade Keto Pie Crust
Visual Recipe