In this post I will review Grizz, the new brand of sugar-free energy gums, that you can buy in Europe online.
You know I am always very enthusiast when a new suitable keto or sugar-free product comes out!
Read more keto reviews here.
The gums
These gums promise 5 hours of energy, with fast realise: within 5 minutes from taking the gum.
As reported from Grizz, they provide increased focus, concentration, and memory function.
They give more strength and stamina, reduce muscle soreness, and promotes strength recovery.
They promote fat and calories burning, and stimulate blood flow.
The ingredients
These gums are sugar-free and fat-free. The gums are made with natural raw ingredients.
They don't contain Ace-K, Aspartame and Sucralose.
The main ingredients are: caffeine, Guarana, taurine.
The gums are vegan and Gluten-free.
No diuretic effects such as the coffee, or energy drink.
You can use several gums per day. They are suitable from 13 years old.
The taste
The taste of the gum is mint, but after one minute, is herby and slightly bitter. When the taste will occur you will know that the energy substances are released.
My opinion of Grizz sugar-free Energy Gums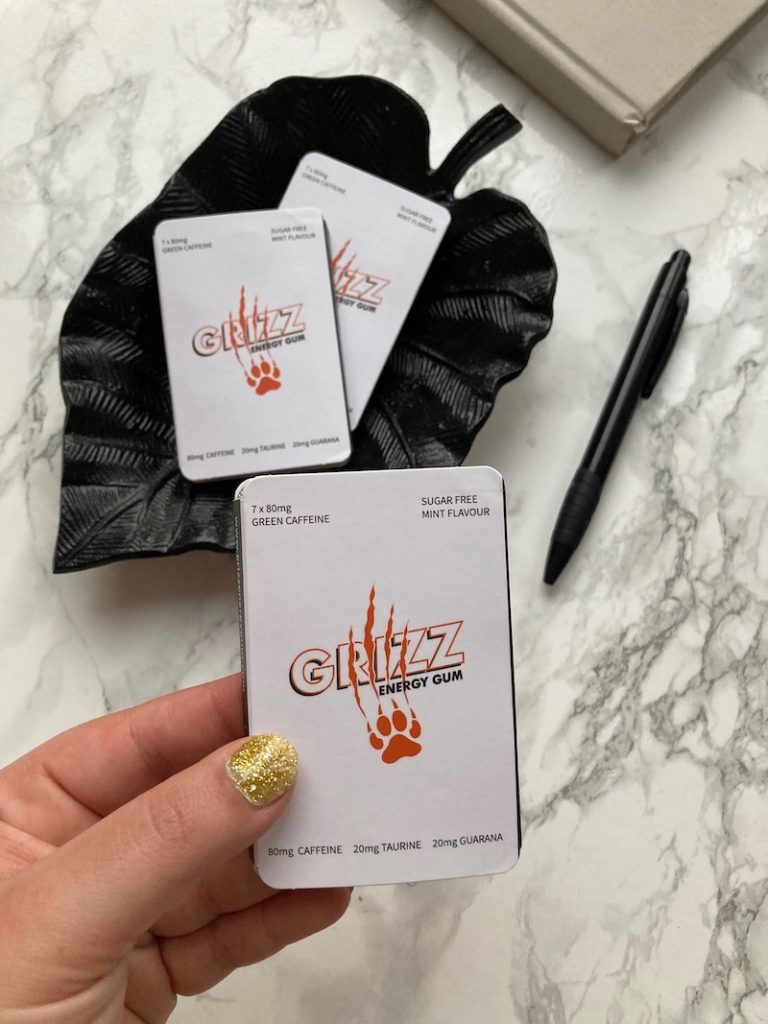 I like the idea to have practical, on the-go, energy gums, because I don't like energy drinks, and a gum is just more practical when I need a lift-me-up.
I also like the fact that Grizz is made with clean ingredients, and no nasty sweeteners.
In my opinion, the only negative note, is the bitterness I taste after I start biting these gums. I cannot bite this gum for more that 4 minutes. The bitterness is just too much. But according to the brand, when the bad taste occurs it means that the energy substances are released.
So, in theory I can spit it and enjoy from the benefits.
In conclusion, I think is a great idea to try these gums and see if they are beneficial for you, physically and mentally.
Why to buy Grizz: you want to try a new sugar-free products, you use energy drink and you want to try the gum version.
Why not to buy Grizz: you don't need lift-me-up, you don't like gums, you cannot stand the bitterness.
---
This post may contain affiliate links. This means I will get a commission if you purchase through my links, at no extra cost to you. All the opinions are my own. Read the full disclosure here.